Ivey LIFT Advanced Coaching Certification Program
Join Canada's most advanced coaching program and elevate the performance of executives in the world's most complex business arenas.
Who should attend?
LIFT is for experienced coaches who seek to transform leadership and organizations through coaching and facilitation. LIFT may also be of interest to experienced corporate leaders who are implementing coaching in their organizations, and experienced consultants who work with senior leaders.
Location
London, Ontario, Canada
Ivey Spencer Leadership Centre
551 Windermere Road
Program Fees
$12,000 CAD and $2,000 CAD for an optional consortium workshop
Program fee includes all materials, meals and accommodations.
Program fees are tax exempt.
Additional Details
Program fees are not subject to provincial or federal sales taxes. As an educational institution certified by the Ministry of Social Development, participants may claim the fees paid for the Ivey LIFT Advanced Coaching Certification Program as a deductible expense with form T2202A.

Please note that this certification does not guarantee that the CRA will automatically accept receipts for all courses or programs offered by The Ivey Academy for tuition tax credit purposes.
All applicants are screened for experience and qualifications, the final stage of which is an interview with the Faculty Director or Head Coach.
Who Should Attend
LIFT is specifically designed for expert and experienced coaches who share a drive to empower and transform leadership and organizations through coaching and facilitation, including:
• Coaches with full-time practices engaging a variety of contexts and clients, working with individuals and teams at all levels of organizations, across sectors
• Coaches who have experienced the power of facilitation and deep coaching to enable big change, and are eager to apply this further
• Coaches committed to developing their own expertise and skills further, together with a like-minded group of peers
LIFT may also be of interest to:
• Senior, experienced corporate leaders who are implementing coaching in their organizations, and are eager to lead the development inspired with deeper knowledge and insights
• Senior, experienced consultants who work with top leaders to transform organizations, and are eager to empower leaders and leadership teams to transform themselves
Program ROI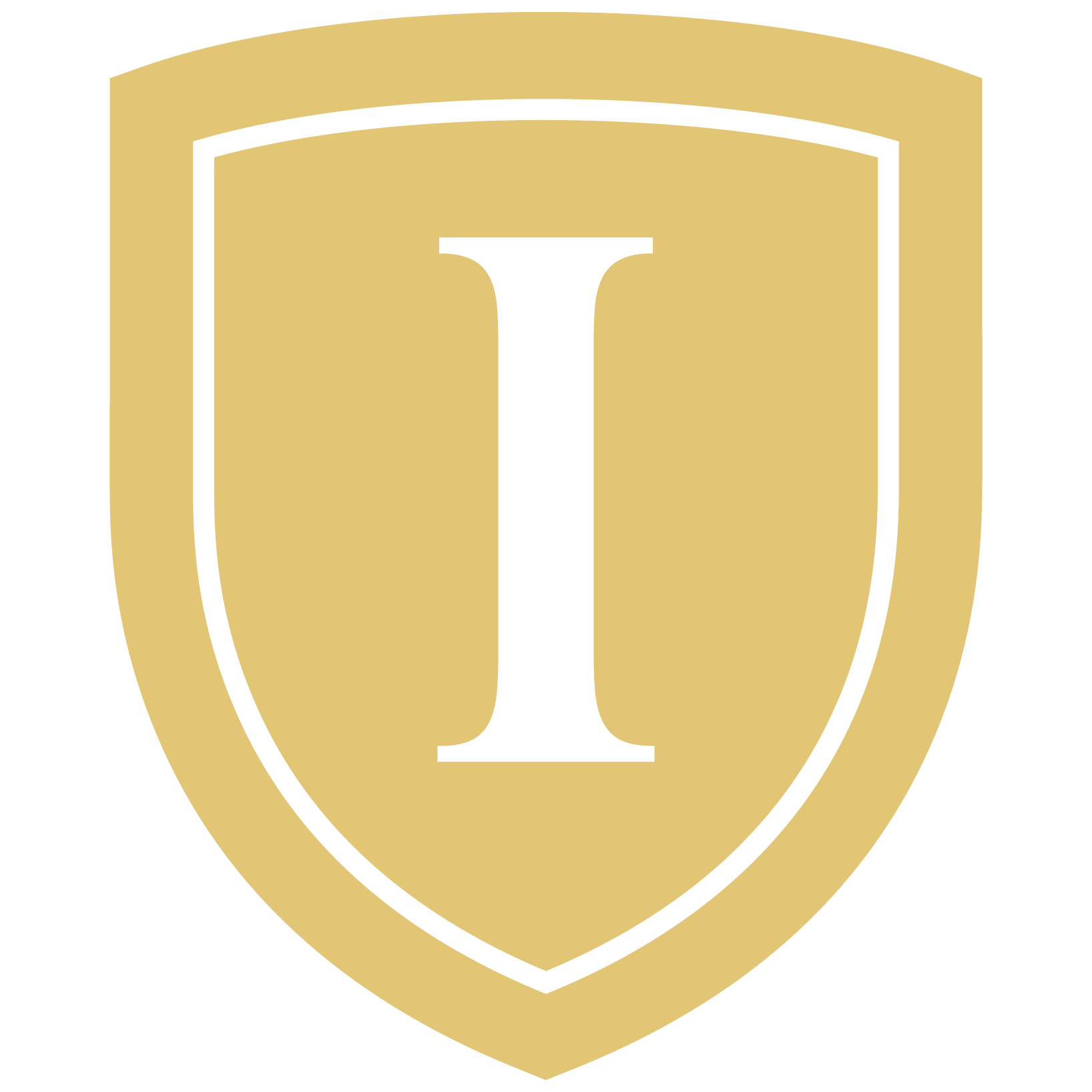 After completing the Ivey LIFT Advanced Coaching Certification Program, you'll receive an authentic digital artifact – also known as a badge. This badge showcases your achievements and commitment to professional development. You can share your accomplishment with your network by displaying digital badges on social media, websites, ePortfolios, professional networks, and email signatures. Included in your badge is a digital certificate. Your network will be able to view your personalized and authentic certificate through your online digital badge.
In addition to a digital badge, you will receive an Ivey LIFT Advanced Coaching Certification Program Certificate of Completion, a powerful credential from the top business school in Canada.
Program Content
The Ivey Academy is transforming executive coaching and leadership development in Canada by offering the first coaching certification in Canada rooted in university-based, world-class business education.
Executive coaches are professionals who work with leaders of all levels. And they do it all. Provide insight, clarify goals, act as a sounding board, and help you reach potential. To best serve leaders, executive coaches need to have strong emotional intelligence and a deep understanding of the business issues that executives face on a daily basis.
The Ivey Academy's LIFT (Leadership Insights for Transformation) Advanced Coaching Certification Program produces superior coaches with an unparalleled ability to elevate the performance of executives. Coaches leave the program prepared to help bold and courageous leaders thrive in today's complex business world.
Executive coaches can have varying backgrounds, techniques, and qualifications. But The Ivey Academy's LIFT Advanced Coaching Certification Program produces coaches at another level. Our coaches understand the current business environment, are capable of asking relevant and compelling questions, and are experts at coaching leaders at the executive level.
What You Learn
For detailed program content, download the brochure.
Module 1: Next level coaching - emerging and advanced practices in elevating executive performance 
Module 1 explores the explicit and implicit dimensions of executive coaching, including institutional issues, temporal dynamics, and a range of psychological, behavioral and sociological factors. Participants will be challenged to rethink their assumptions about leadership, performance, and business itself — given the complex and uncertain environment leaders are currently being asked to respond to. This model provides a foundational perspective on action-oriented inquiry and its relationship to organizational development; applied leading-edge research in neuropsychology, learning, and skill development; and an in-depth application to individual leaders.
Module 2: Coach as instrument - transforming situations through presence and awareness
Module 2, delivered in the British Columbia mountains, puts the coach's learning-about-self front and centre.
The first purpose of the module is to develop self-awareness in challenging situations, resulting in more complex interaction with clients. With deeper self-awareness and self-in-situation awareness, coaches can better position themselves where challenging clients most need them to deliver timely and transformational interventions.
The second purpose is to explore, through experience, leading edge practices for facilitating deep individual self-awareness and team system dynamics for fluid authority and exceptional performance. After this retreat, coaches will be able to facilitate similar experiences with senior participants in Ivey programs.
Module 3: Enabling business performance in rapidly changing environments
Module 3 is focused on business performance and examining the relationship between issues at the intersection of business management and leadership development. It gets at the context in which leadership, leadership development and coaching happen, and how those dynamics affect leadership-in-action over time within organizations. This module also seeks to increase ambition for business performance through inspirational leadership and its development. Coaches will work with leading Ivey Academy faculty, experts in teaching executives finance, marketing, innovation, strategy, and leadership, to develop a deeper sense of how to work within a high-performance ecosystem for both challenging and supporting business leadership.
Optional consortium workshop (dates to be determined): Integrating journeys for advanced systems
Each year The Ivey Academy will host a consortium workshop for alumni of the LIFT program. This workshop will provide an in-depth examination into coaching and transformation in advanced applications, such as family business dynamics, organizational transformation for sustainability, self-managing organizational structures, developing a culture of coaching, globally distributed organizations, and diversity and inclusion. Specific topics each year will be developed together in concert with LIFT alumni. Senior executives who have experienced coaching with the LIFT alumni will take part in a dialogue to stretch and challenge the role of coaching in Canada's business transformation.
Learning Format
You'll learn from best-in-class thought leaders and faculty through lectures, case studies, action-oriented inquiry, peer learning, fireside chats, and guest speakers.
Program Faculty
Professor
Martha Maznevski
Martha Maznevski is Professor of Organizational Behaviour and Faculty Director for Executive Education at Ivey. She is an expert in global teams, global leadership, culture and identity, and empowering individual differences. She has published widely on these topics in academic and management arenas, and also works closely with leaders and their companies around the world on innovative approaches to leadership at all levels in today's highly complex global environment.
Dr. Maznevski completed her Ph.D. at Ivey with research on multicultural teams, and has expanded that research stream throughout her career. She publishes the popular textbook International Management Behavior, now in its 7th edition, with Ivey professors emeriti H. Lane and J. DiStefano. Her research has been published in leading journals including Journal of International Business Studies and Strategic Management Journal. Her current research unlocks the performance dynamics of lateral teams – teams that coordinate across multi-unit organizations such as global key account teams or matrixed product or function groups. 
Read full bio
Lead Executive Coach
Sharon Duguid
For more than three decades, Sharon has coached global executives, founding CEOs, high-performing teams, and boards from a broad spectrum of organizations. She played a principal role in the development of transformational initiatives at top European and North American business schools, a global strategy consultancy, and organizations such as the United Nations and World Economic Forum. Sharon is known as an adept facilitator of catalytic conversations that provoke change and increase alignment, impact, and performance.
Sharon had a longstanding association with the International Institute of Management (IMD), based in Lausanne, Switzerland, lasting for more than 22 years. Teaming with IMD faculty, she was an integral member of a core team of practitioners that ultimately produced a cadre of world class coaches supporting the development, design, and delivery of public, private, and family business programs. She has held adjunct and associate faculty positions at the David Eccles School of Business in Utah, and Ashridge Management Institute in the United Kingdom.
Sharon has been a Director of Executive Development Solutions International, LLC., a consulting collective with affiliates in France, Switzerland, the US, and the UK. She was a co-founder of BREW™ Leadership Distillation Retreats, and co-creator of The Purpose + Flow™ motivation process. Sharon is a certified executive coach, a licensed mediator, and has a post-graduate certificate in Organizational Development. She is licensed in numerous competency assessments, psychometric measurement tools, neuro-feedback systems, and corporate strategy processes. Sharon is also trained to work with professional clients experiencing mental health issues and ADHD.
In recent years, Sharon built out a national practice area at PwC that supports privately held companies and family enterprises in transition. Sharon coached owners, entrepreneurs, and non-family executives to ensure governance, succession, and long term business and ownership strategies were effective and sustainable.
Sharon is currently undertaking a Masters in Neuroscience.
Associate Professor
T.S. (Tony) Frost
Tony Frost is an associate professor of international business, and the former MBA Program Director at the Ivey Business School. Frost received his Ph.D. from MIT's Sloan School of Management. His thesis "The Geographic Sources of Innovation in the Multinational Enterprise" received the inaugural Gunnar Hedlund Award for the best doctoral dissertation in international business. Before earning his Ph.D., Frost completed the first year of Sloan's MBA program and worked as an intern at Microsoft Corp. in Redmond, Washington. His undergraduate degree (BComm) is from the University of British Columbia.
Frost's research interests revolve around strategy and competition in a global context. The main focus of his research is on the capacity of foreign subsidiaries to assimilate, utilize and transfer geographically localized knowledge during the process of technological innovation. Papers from this research stream have been presented at various academic conferences and published in leading academic journals. More recently, Frost has embarked on a research project looking at competitive dynamics between multinationals and local firms in emerging markets. A paper from this project, co-authored with Ivey's Niraj Dawar, was recently published in Harvard Business Review. Frost's research has been funded by various organizations including Social Sciences and Humanities Research Council of Canada, Center for European Studies at Harvard University, Industrial Performance Center at MIT, and Carnegie Bosch Institute at Carnegie Mellon University.
Read full bio
Assistant Professor
David Loree
Professor Loree joined the Ivey School of Business in July 2000. Before moving to Ivey, he was a faculty member in the Management Department at Texas A&M University, where he served as a core faculty member of the full-time MBA program. David received a B.S. in electrical engineering from Bradley University, an MBA from University of Dallas, and a Ph.D. in Organizations, Strategy, and International Management from University of Texas. Before moving into executive education, he previously worked as a design and reliability engineer with Texas Instruments, Inc. on various national defense-related projects.
David has received the Ivey Teaching Innovation Award for innovative course design and curriculum. He currently teaches in the areas of leadership, management behaviour and change management for the core MBA programs in Canada as well as the Executive MBA programs in Canada.
Read full bio
Professor
Gerard Seijts
Gerard Seijts received his PhD from the University of Toronto in 1998. Prior to joining Ivey Business School in 2000, he was on the faculty at the I.H. Asper School of Business at the University of Manitoba. Gerard is teaching on several leadership programs. For example, he has worked with organizations including Aecon, Intact Financial Corporation, OMERS, Ontario Teachers' Pension Plan, Maple Leaf Foods, J.D. Irving Limited, Hutchison Ports, Cigna, A.S. Watson, Bank of China Hong Kong and many others. He has also worked with local government in Canada and Hong Kong on issues such as leadership and change. Gerard has taught EMBA, MBA and undergraduate courses in leadership, leading change, organizational behavior, performance management and staffing.
His research activities, spanning journal articles, book chapters, and conference papers, cover a wide range of topics including leadership, change, goal setting, training and development, teams, organizational justice, and performance management. He also enjoys writing practitioner-oriented articles.
Read full bio
Professor
Simon C. Parker
Originally from the UK, Dr. Parker is a Professor of Entrepreneurship at the Ivey Business School, and a Research Fellow at the Institute for the Study of Labour, IZA, in Bonn, Germany. He is a Field Editor at the Journal of Business Venturing and a Co-Editor at the Journal of Economics & Management Strategy. He has published over 70 peer-reviewed articles in economics, entrepreneurship and management journals, and is the author of The Economics of Entrepreneurship (Cambridge University Press, 2009). He was as advisor to the OECD on entrepreneurship and SME public policy in Italy in 2013 and Canada in 2015, and is a regular keynote speaker at international conferences and workshops. He also regularly leads doctoral training seminars at universities in the US, UK and Europe.
Dr. Parker writes cases on entrepreneurship, with a particular interest in the challenges and strategies associated with Internet-based start-ups, including their use of social media. His recent cases include a crowdfunded venture, Devium's Dash; a corporate venture, Luminar; intrapreneurship at Alcatel-Lucent; and a new sustainable environmental start-up, Ten Tree International.
Read full bio
Associate Professor
Craig Dunbar
Professor Dunbar joined the Finance Faculty Group at the Ivey Business School in July 1997. He previously taught Finance at the Katz Graduate School of Business of the University of Pittsburgh from 1992 to 1997. He was the Associate Dean for Faculty Development and Research at Ivey from 2004 to 2009. Professor Dunbar has served the University in a number of capacities. From 2010 to 2013 he was an elected member of the Western Joint Pension Board. He was a University Senator from 2007 to 2011 and served on the Senate Committee on University Planning (SCUP) from 2008 to 2012. He was Chair of that committee from 2009 to 2012. Professor Dunbar is currently the Paul Desmarais/London Life Faculty Fellow.
Dr. Dunbar's research focuses on investment banking, corporate finance and financial contract choice. His work has been published in the Journal of Financial Economics, the Journal of Financial Intermediation, the Journal of Financial and Quantitative Analysis, the Journal of Business, the Journal of Corporate Finance and the Financial Analyst Journal.
Read full bio
Professor
Mark Vandenbosch
Mark Vandenbosch is a Professor of Marketing and the Kraft Professor in Marketing. He earned his BA, Honors Business Administration from Western University and his PhD from the University of British Columbia. He has held visiting professorships at IMD in Switzerland and INSEAD in France.

Vandenbosch's research interests centre around competitive strategy, product management and marketing research. His work has appeared in Marketing Science, Organization Science, Information Systems Research, International Journal of Research in Marketing, Journal of Retailing, Marketing Letters, Journal of Business Research and MIT Sloan Management Review. He has also written numerous cases on issues concerned with competitive analysis, strategy market planning, advanced technology marketing and business-to-business marketing.

Vandenbosch has acted as a consultant in marketing research and marketing strategy to a number of leading companies including Tetra Pak, National Semiconductor, Hewlett Packard, Allied Signal, Bank of Montreal, Medtronic and Nestlé. He has taught on in-company programs for, among others, Tetra Pak, Loyalty One, Cisco Systems, Pirelli, Sony, Canon, ABB, IBM, Allianz, Aegon, SEB Swedbank, Nestlé, TetraPak, 3M, and National Semiconductor.
Read full bio
Where You Learn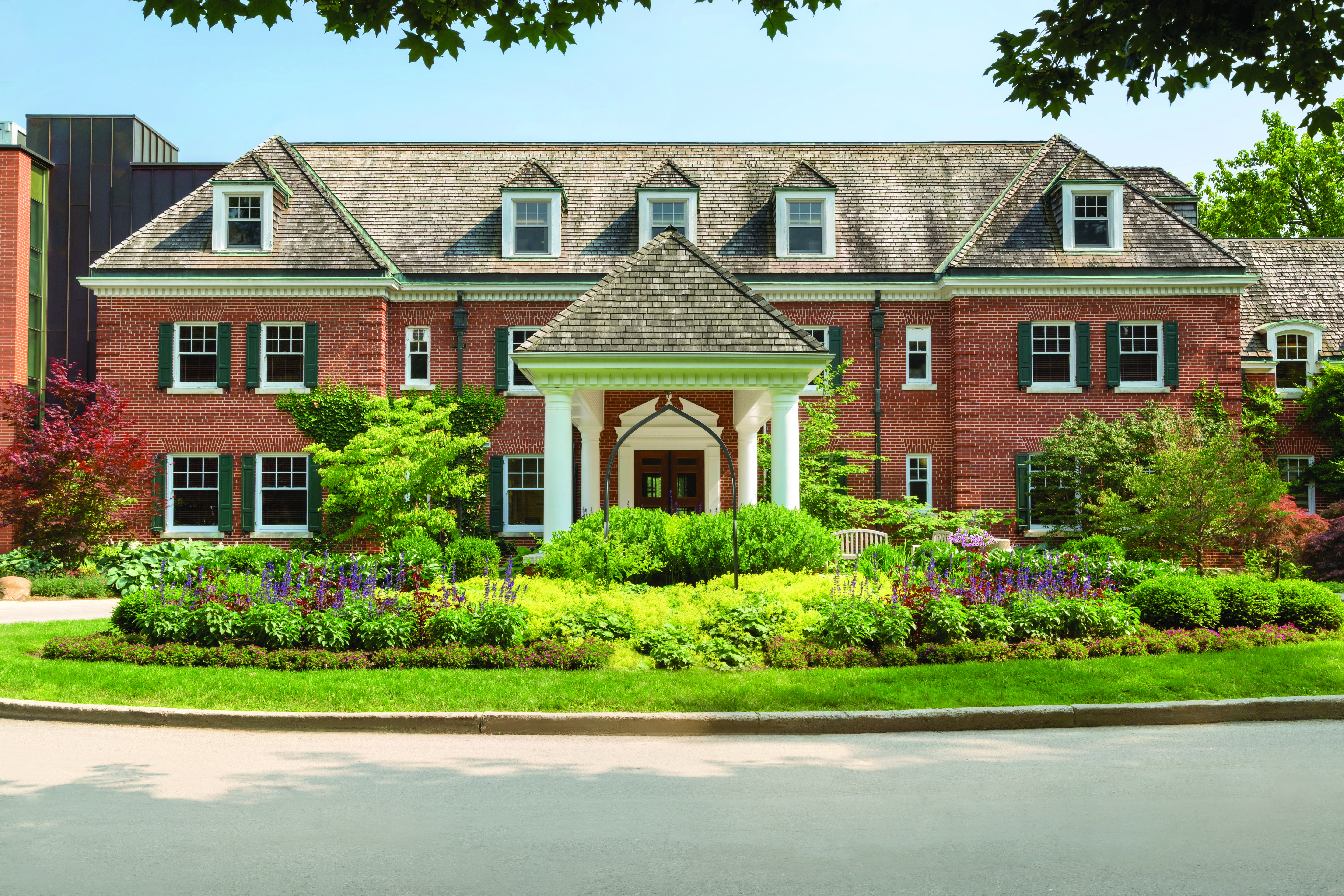 Ivey Spencer Leadership Centre
551 Windermere Road
London, Ontario, Canada
N5X 2T1

The Ivey Spencer Leadership Centre provides business professionals with an extraordinary and intimate setting like no other. Housed in a Georgian manor with 30 beautifully landscaped acres of parkland and gardens, The Ivey Academy is minutes from Western University and the Ivey Business School.
Spencer has 125 guest suites, 14,000 sq. ft. of event space (including three amphitheatres), cycling and hiking trails, a fitness centre, a high-ropes team-building course, five dining rooms, and free parking.
Learn more about the centre
Ready to enrol?
For nearly 70 years, leaders from around the world have come to The Ivey Academy to deepen their business knowledge and drive immediate results. It may be just what you need.
Enrol Now