Executive Education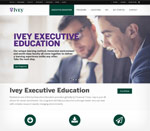 All Ivey degree alumni will receive up to a 25% discount off the regular price of any open enrollment program. Executive Education programs are offered at our Tangerine Leadership Centre in the Exchange Tower in Toronto, and in London at Spencer Leadership Centre. Custom programs can be designed to meet your company's rapidly changing needs and goals.
Library Information Services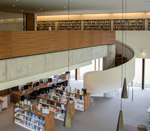 The C.B. "Bud" Johnston library is one of eight Western Libraries locations available for use as an Alumni. Print materials may be borrowed with an Alumni card. Some resources are available for Alumni in the library, not remotely. Please refer to the following guide for Alumni resources:
Pierre L. Morrissette Institute for Entrepreneurship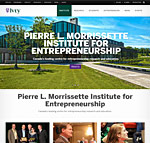 The Institute supports entrepreneurship through the creation and presentation of learning opportunities that stimulate entrepreneurial initiatives and provide a positive means to promote corporate growth. Participate in courses or in research. If you would like to receive a complimentary copy of the Entrepreneur newsletter, contact entrepreneurship@ivey.uwo.ca
Research and Faculty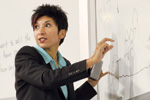 Ivey is a world leader in practical international management research and the development of innovative learning materials.