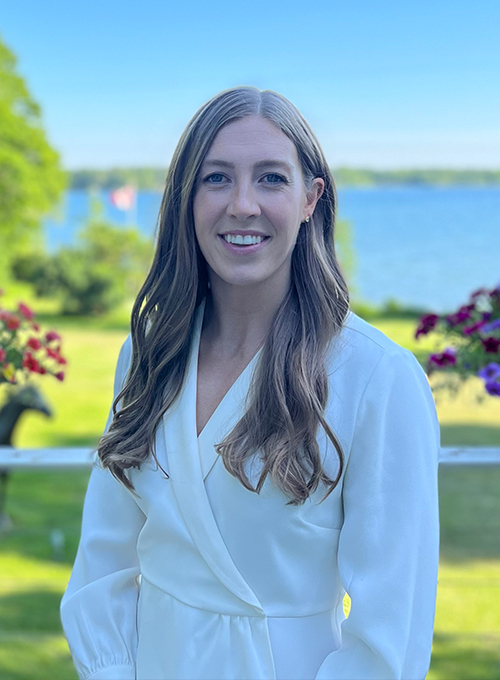 To search for publications by a specific faculty member, select the database and then select the name from the Author drop down menu.
Stephanie Kelley is an Assistant Professor whose research focuses on the ethics of analytics and artificial intelligence (AI) in operations, particularly within the financial services industry. Stephanie aims to understand the causes and prevention methods for AI ethics challenges through her work and investigates both algorithmic initiatives and governance solutions for AI ethics. This includes AI ethics challenges such as bias and discrimination, explainability, privacy, and human autonomy. Her past work has been featured in Manufacturing & Service Operations Management, and the Journal of Business Ethics. In addition, her research has informed several AI ethics policies including those of the Monetary Authority of Singapore, Lululemon, and the Office of the Superintendent of Financial Institutions.
Currently, Stephanie is studying when, how, and why algorithmic ethics explanations matter when it comes to artificial intelligence, and how to design effective AI ethics audits. She is also interested in the use of analytics and AI for the promotion of equity, diversity, inclusion, and Indigenization; with a particular focus on improving gender equality in the field of artificial intelligence.
Beyond working with organizations directly, she will also work with several regulators to inform and develop AI ethics policies to balance innovation growth and prevention of ethical harms.
Kelley, S.; Ovchinnikov, A.; Hardoon, D. R.; Heinrich, A., 2022, "Antidiscrimination Laws, Artificial Intelligence, and Gender Bias: A Case Study in Nonmortgage Fintech Lending", M&SOM-Manufacturing and Service Operations Management
Kelley, S., 2022, "Employee Perceptions of the Effective Adoption of AI Principles", Journal of Business Ethics, February 178(4): 871 - 893.
Work in Progress
Human-AI collaboration in AI ethics explanations, designing effective algorithmic explanations for financial services. Studying when, how, and why algorithmic ethics explanations matter when it comes to artificial intelligence, and how to design effective AI ethics audits
Honours & Awards
Rising Star in AI Ethics 2022 by Women in AI Ethics
SSHRC Doctoral Fellowship