Ivey Idea Forum – Cannabis in the workplace
When


June 24, 2019, 7:30AM - 9:30AM
Where


First Canadian Place Gallery, 100 King Street West, Toronto, ON M5X 1A9 View map
Is the legalization of cannabis Y2K all over again? Or are the impacts just beginning to surface? In October 2018, Canada legalized recreational cannabis. While employers faced the change with varying levels of concern and readiness, the full implications will evolve over time.
Join us as Monica Haberl, Senior Research Associate at the Conference Board of Canada, discusses some of the top employer concerns around cannabis legalization, and highlights the Conference Board's recent research on what organizations are doing to face this issue. She will then lead you through two short, interactive cases where you'll explore some of the toughest cannabis-related challenges facing organizations today.
This is an exclusive Ivey event. Tickets are limited. Please register today.
$30 (non-alumni), $25 (alumni), $20 (current students)
Agenda
7:30-8 a.m.
Registration and breakfast
8-9 a.m.
Presentation from Monica Haberl, Senior Research Associate at Conference Board of Canada, on organizational concerns around cannabis

legalization

9-9:30 a.m.
Q&A
Location: First Canadian Place Gallery (entrance at Adelaide Street West and Bay Street)
Topics You Will Explore
Top employer concerns around cannabis legalization

Strategies for coping with cannabis-related workplace issues

Research and resources to keep you abreast of changes and remain agile
About the Speaker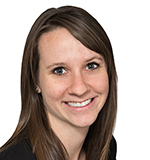 Monica Haberl, Senior Research Associate, Conference Board of Canada
Monica Haberl is a senior researcher and relationship manager in the Human Capital research area at the Conference Board of Canada. In her four years at the Board, she has authored and managed research projects on a range of topics including labour relations, health benefits, employee time off and perquisites, and the impact of cannabis on the workplace. She manages the Conference Board's cannabis in the workplace research program, and is passionate about ensuring organizations are well equipped to face the change brought forth by cannabis legalization.
About the Moderator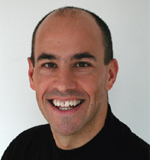 Tony Frost, Associate Professor, Ivey Business School
Tony Frost is an associate professor and the former MBA Program Director at Ivey. His research focuses on strategy and competition in a global context. Since joining Ivey in 1996, he has taught PhD, MBA, and HBA courses. He has also taught on several Ivey executive programs, including the recently launched Accelerating Management Talent program. He is currently Program Director of the Erasmus program in partnership with the Rotterdam School of Management. Frost also teaches specialized executive programs for emerging market companies in various locations around the world.