News@Ivey
Ivey students take on the challenges of fashion
Communications
|
Dec 1, 2013
"Do one thing really, really well."
Although seemingly a simple tip from Larry Rosen, CEO of Harry Rosen Inc., it's one that defines the success of his retail chain known for its high-end menswear. Rosen spoke to a packed auditorium of HBA students at the Ivey Fashion & Retail Conference held on November 23.
The inaugural Ivey Fashion & Retail Conference, presented by TJX Canada, featured a number of fashion industry alumni and industry-related experts and workshops. Centered on "Ethics in Fashion and Retail," students had the opportunity to learn about the business of Canadian fashion and the ethical challenges facing the industry.
Spencer Low MBA '03 (Holt Renfrew & Co. Limited), Larry Rosen LLB MBA '82 (Harry Rosen Inc.), and Lindsay Cook (Joe Fresh), offered their insights and advice in a large-lecture style setting. Through smaller workshop sessions, students were able to interact intimately with a number of fashion and retail representatives to learn more about how to be the change and become ethically involved in the industry.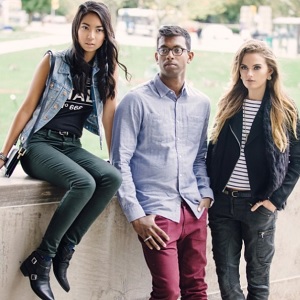 Beyond the lessons learned and connections made at the conference itself, students promoted the event beforehand by maintaining a social presence, writing a fashion blog and compiling a look-book. These promotions led to significant awareness in the Ivey Community and helped secure sponsorship to host the event.
The overall experience, from initiation to execution, provided a training ground for Ivey students to become tomorrow's fashion industry leaders and do their 'one thing' really, really well.