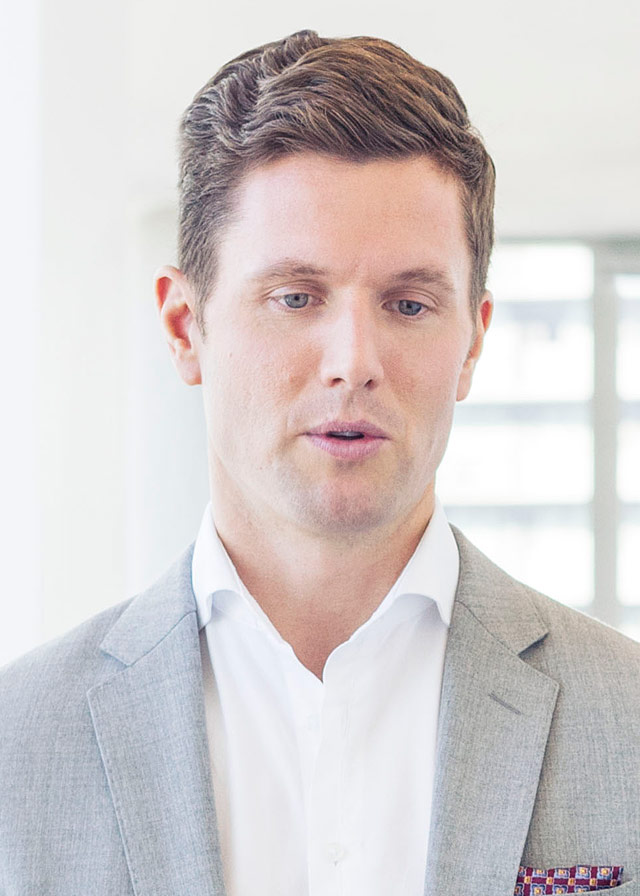 Michael Liebrock
Managing Partner and Co-Founder, Acasta Enterprises
MBA 2007, Ivey Business School
Profile
Making the switch
The starting point:
Transitions was the name of the game for Michael Liebrock, MBA '07. Following his undergraduate degree, he worked for four years in different roles in both provincial and federal politics. That's where he realized his true calling was in business.
"While working in politics, I did policy, research, and communications, but ultimately, I was attracted to business. Ever since high school, business – finance, investments and equity markets especially – had always been fascinating and I spent a lot of my personal time reading about and researching these topics," he said.
The clincher:
Going back to school for an MBA seemed like a logical choice and, after exploring options, Ivey was the obvious choice.
"The case method stood out for me as a real application of solving business problems. When you have work experience, it's not appealing to go back to a purely academic environment, you want a more practical business environment," he said.
Some of Liebrock's friends had done a two-year MBA and he sensed there was a lot of down time.
"I felt I would benefit from a more focused and rigorous approach," he said. "I wanted to make a career switch and I wanted to do it as quickly as possible."
With a desire to move from politics into business, Liebrock said he did worry about the lack of summer internship, but he overcame this with focused recruiting efforts and support from Ivey Career Management.
The return on investment:
His hard work paid off. Liebrock was hired as a consultant with The Boston Consulting Group (BCG), where he worked for the next five years. He later founded Acasta Capital, a merchant bank and advisory group that created and sponsored the asset management and private equity group Acasta Enterprises.
Final words:
"The return on investment was almost immeasurable. The Ivey MBA created a platform for me to change careers, dive into a new line of my professional development at BCG, and to launch Acasta Enterprises," he said. "It was an inflection point for me and a real turning point in my career."