As July comes to an end, there is still time to sit back and catch up on summer reading.
This year, we turned to Ivey's Kelly Hatch, Acting Director of the C.B. "Bud" Johnston Library, for the summer's best business reads:
Let's Get Frank: Canada's Mad Man of Advertising
By Robin Brunet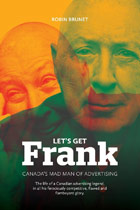 Find it at the library: HF5810.P25B78 2018
As a Mad Men fan, Hatch said Let's Get Frank is an intriguing biography about Frank Palmer who established the ground-breaking advertising firm, DDB Worldwide.
"This book delivers the story of an interesting man known for his business prowess as well as his prankster skills. It's a fascinating read," she said.


Quirky: The Remarkable Story of the Traits, Foibles, and Genius of Breakthrough Innovators Who Changed the World
By Melissa A. Schilling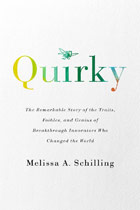 Find it at the library: T39.S3185 2018
"This book looks at what makes a creative genius tick," said Hatch.
Quirky explores eight highly innovative individuals, and their characteristics, and experiences. It also provides scientific insight into the factors that help increase the likelihood of success in business and in life.


The One Device: The Secret History of the iPhone
By Brian Merchant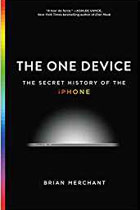 Find it at the library: QA76.8.I64M55 2017
"Being fascinated with how the iPhone transformed the world, this book was an obvious recommendation," she said. "From its origins (including the secrecy around its development) to the components that make up the iPhone itself, this book provides insight into the technology we cannot live without."
The One Device found its way to The Financial Times and Inc. Magazine best books of 2017 lists.


Reset: My Fight for Inclusion and Lasting Change
By Ellen K. Pao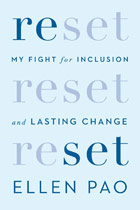 Find it at the library: HD6060.5U5P37 2017
Ellen K. Pao filed a gender discrimination lawsuit against her employer in 2015. Despite losing the case, she received tremendous public support and shed new light into the tech industry's treatment of women. This is her memoir about life as a woman in a male-dominated field. 
The Financial Times and Inc. Magazine voted Reset one of the best books of 2017.


Hit Makers: How to Succeed in an Age of Distraction
By Derek Thompson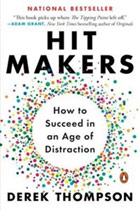 Find it at the library: HC79.C6T49 2017
"This book ponders what makes something popular through a culmination of exposure, connections, luck, and people's desire for the familiar," said Hatch.
Author Derek Thompson explores "the most valuable currency of the twenty-first century—people's attention" and the economic impacts that go with it.