News@Ivey
Top books and podcasts for new graduates
Communications
|
Jul 8, 2021
Building a career is a lifelong pursuit that requires persistence, dedication, and an open mind. It means thinking about your strengths, skills, and passions as well as how you like to work. To get you started, here are some resources recommended by Ivey's Career Management team.
Books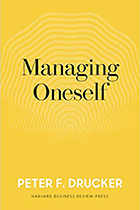 Managing Oneself
by Peter Drucker
These unprecedented times come with unprecedented opportunities to rethink our careers. To carve out your place in the world, you have to know who you are and what strengths you bring to the table. Renowned management consultant Peter Drucker identifies the key questions to ask yourself to take charge of your career and make your greatest contributions in work and life.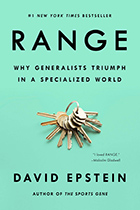 Range
by David Epstein
The growing trend toward rethinking our professional lives has shown us there's no linear career path. Instead, people need to be agile and think broadly about the many directions their careers could take in this increasingly complex environment. Journalist David Epstein makes the case for being a generalist instead of a specialist, sharing examples from the world's top performers.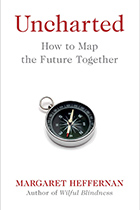 Uncharted: How to Map the Future Together
by Margaret Heffernan
In these uncertain times, it's inspirational to look at the successes of people and organizations who aren't daunted by uncertainty. Entrepreneur, CEO, and Professor of Practice Margaret Heffernan does just that as she explores why we should not rely on predictions and instead be prepared to explore, experiment, and switch course.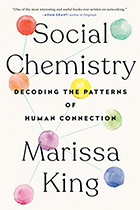 Social Chemistry: Decoding the Patterns of Human Connection
by Marissa King
Building a strong network can often lead to more career opportunities, but Yale Professor Marissa King says quality trumps quantity. She gives advice on how to build more meaningful and productive relationships based on insights from neuroscience, psychology, and network analytics.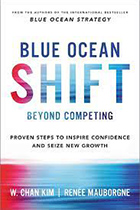 Blue Ocean Shift: Beyond Competing - Proven Steps to Inspire Confidence and Seize New Growth
by W. Chan Kim and Renée Mauborgne
Sometimes the best way to beat the competition is to stop trying. And this mindset might be more important than ever as past strategic approaches no longer fit the post-pandemic world. INSEAD professors W. Chan Kim and Renée Mauborgne urge managers to uncover hidden opportunities and create new markets.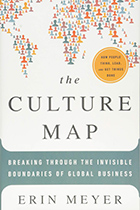 The Culture Map: Breaking Through the Invisible Boundaries of Global Business
by Erin Meyer
As multicultural global teams working virtually become more common there's a greater chance of miscommunication and misunderstanding. INSEAD Professor Erin Meyer discusses how to understand and navigate cultural differences in your professional and personal life.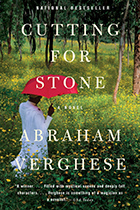 Cutting for Stone
by Abraham Verghese
Ethiopian-born Indian-American medical doctor Abraham Verghese's tale of two twins coming of age celebrates knowledge, learning, and the field of medicine. It's the perfect inspiration for those starting their journey into lifelong learning and teaches you about the rewards of a profession.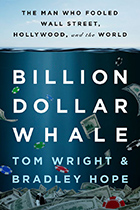 Billion Dollar Whale  
by Tom Wright and Bradley Hope
Wall Street Journal reporters Tom Wright and Bradley Hope share the true story of a Wharton graduate accused of swindling billions of dollars from an investment fund as well as interesting insights into the world of finance.
Podcasts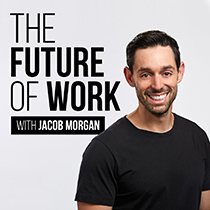 The Future of Work
with Jacob Morgan
COVID-19 has changed the way we work in ways that are expected to endure. Jacob Morgan, an author, speaker and futurist who founded the Future of Work University interviews some of the world's top business leaders, educators, and authors on the insights and tools you need to thrive in work and life.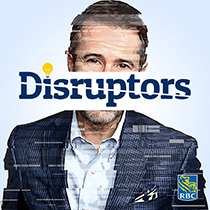 The Disruptors
from RBC Thought Leadership
A key to Canada's post-pandemic recovery is looking for ways to innovate and build back better. John Stackhouse, Senior Vice-President, Office of the CEO at RBC and former editor-in-chief of The Globe and Mail, investigates the shifts in how we work, invest, and live.