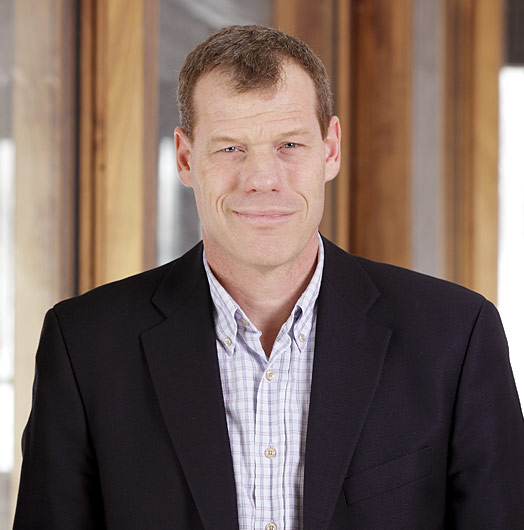 From my vantage point as acting dean, I am heartened by the extraordinary efforts of Ivey's very talented people, both within the School and in our powerful alumni network. We all share in creating the exceptional experience our students enjoy in the classroom; in building and strengthening Ivey's connections to alumni, businesses and partner schools; in strengthening the School's reputation for thought leadership; and in attracting the best faculty, staff and students to reinforce an exceptional program experience.
Thank you for your hard work.
As we look to the year ahead, I have one very clear goal in mind: To place Ivey in the strongest position possible to attract a world-class leader as our next dean.
That means we have to continue with the critical initiatives that will put Ivey in this position.
Attract and retain top talent through fundraising, particularly in the areas of graduate-level scholarships, PhD scholarships and faculty recruitment and retention;
Improve our facilities by finishing the lower level recruiting centre, making improvements to the Spencer Leadership Centre, and pursuing a Calgary campus;
Build and nurture a culture of diversity at Ivey. This is a big question and it's difficult to know where to start. But like any challenge, we need to understand where we are, where we want to be, and how we get there; and,
Prepare our students to lead in an age of disruption.
This last initiative requires some explanation.
Our Advisory Board task forces, each chaired by an Ivey Advisory Board member and faculty member, have looked into the external issues the School faces, particularly how we teach our students about leadership in an age of disruption. Just as we did with Leadership on Trial in 2009, we now need to gather data from alumni and business leaders and do the analysis that will help us to once again shape the future of leadership in this disruptive age.
It's going to take contributions from all of our stakeholders to get the job done. Alumni, faculty, staff and students all have a part to play and I encourage you to contribute.
We owe it to ourselves to move forward on these issues as we prepare to welcome a new dean in 2018.
Mark Vandenbosch
Acting Dean, Ivey Business School
Kraft Professor in Marketing