On September 18, The Ivey Academy held its second annual event for executive education alumni in Toronto, Ontario. The morning event brought together Ivey Academy alumni and corporate partners to discuss the current state of learning and development (L&D) in Canada and to network with other Academy peers. The event also served to officially launch the transition from Ivey Executive Education to The Ivey Academy brand and introduce its suite of new products and services. 
"This year marks the 70th anniversary of Ivey's first executive education course. Ivey was the first school in Canada to develop such courses, and once again we're building on that leadership today," said Mark Vandenbosch, Acting Dean, Ivey Business School. 
"By creating The Ivey Academy, we're bringing all aspects of learning and development under one roof to make it easier for executives to meet the objectives they want to accomplish. Today we demonstrate our leadership as the first business school to respond to changes in the executive education market," added Vandenbosch. 
The Ivey Academy's Executive Director, Mark Healy, then shared some insights regarding the state of L&D in Canada. Succession planning, behaviour change, and coaching are three topics at the forefront of many organization's L&D efforts. An Ivey Academy survey of L&D professionals revealed the top skill organizations are looking to improve is manager coaching ability. 
"Training for the sake of training is unacceptable. Our clients are looking for behaviour change instead of just knowledge transfer. Meaningful, lasting behaviour change – they see that as a strategic investment, not simply a talent investment," said Healy. 
The Ivey Academy's Martha Maznevski went on to dispel three of the most popular myths about executive education. Dispelling the myth that executive education is boring, Maznevski remarked that The Ivey Academy is focused on the process of learning rather than the content.

Martha Maznevski
"The truth is that (the learning in) executive education is emotional, even passionate. Leaders in executive education … practice new ways of thinking and new behaviours, help each other question and practice, and they learn from each other's highs and lows almost as much as from their own. Executive education is not boring. It creates unforgettable moments and feelings from intensely connecting people, ideas, and the business context," said Maznevski. 
The event concluded with the announcement of The Ivey Academy's new services: L&D advisory & instructional design, talent assessment tools, executive coaching, and corporate retreats. Additionally, four new executive education programs were introduced. For more information on The Ivey Academy's new programs and services, please visit our learning centre. 
The Ivey Academy will be in Ottawa on October 18, 2018 and Calgary on November 17, 2018 to discuss what Canadian organizations and professionals are doing to change and get better. To register, please click here. For more information on The Ivey Academy's Alumni benefits, click here.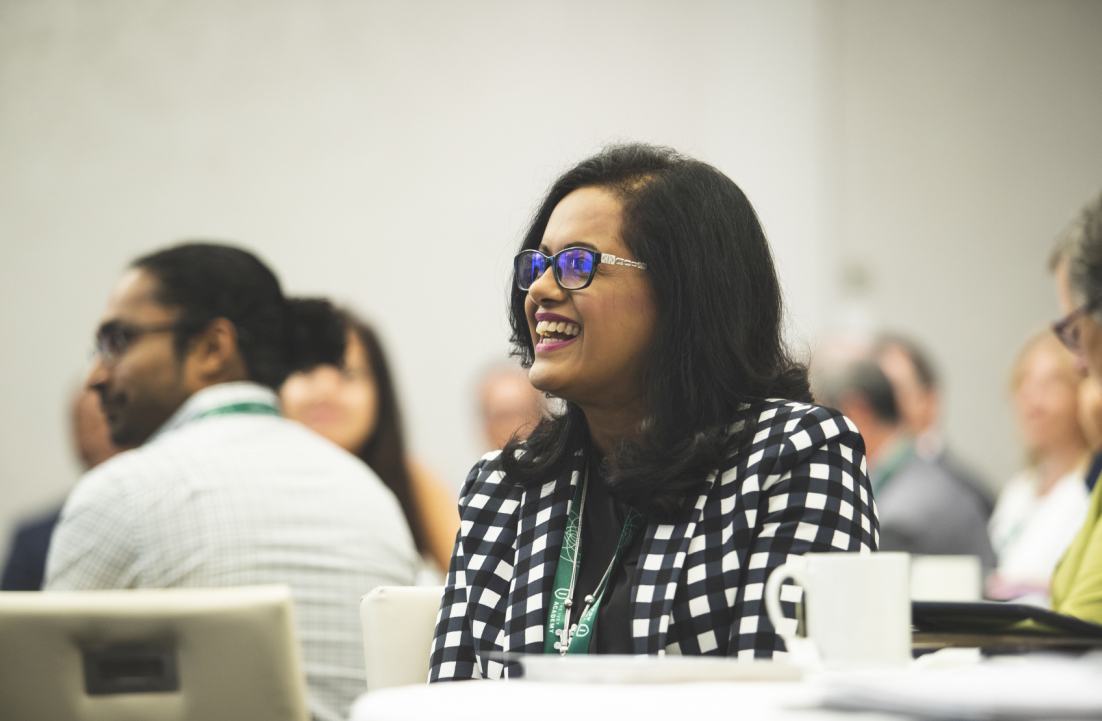 About The Ivey Academy at Ivey Business School
The Ivey Academy at Ivey Business School is the home for executive Learning and Development (L&D) in Canada. It is Canada's only full-service L&D house, blending Financial Times top-ranked university-based executive education with talent assessment, instructional design and strategy, and behaviour change sustainment. 
Rooted in Ivey Business School's real-world leadership approach, The Ivey Academy is a place where professionals come to get better, to break old habits and establish new ones, to practice, to change, to obtain coaching and support, and to join a powerful peer network. Follow The Ivey Academy on LinkedIn, Twitter, Facebook, and Instagram.