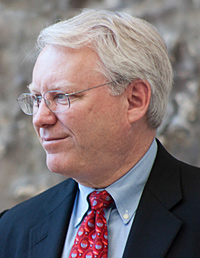 On October 1, 2013, Dean Robert (Bob) Kennedy began his role as the ninth dean of the Ivey Business School. Bob comes to Ivey from the University of Michigan's Ross School of Business, where for the past 10 years he has led the William Davidson Institute (WDI), a non-profit research and educational institute that focuses on business and policy issues in emerging market economies. During the same time, Bob served as the Director of the Ross School Global Initiative and as the Tom Lantos Professor of Business Administration at Ross, teaching corporate strategy and international business courses in the MBA, EMBA, and Executive Education programs. 
A well-known scholar, speaker, and educator, Bob Kennedy's research focuses on the opportunities and challenges facing businesses in developing countries.
In the News
Apr 19, 2017
For Rabih Chour, MBA '18 candidate, it was Ivey or nothing. He wrote a blog reflecting on his first month in the MBA Program.
Read More +
More In the News
Apr 12, 2017
Ivey HBA students tested the limits of their creativity coming up with new, innovative concepts to improve the fan experience at the Rogers Centre, the home of the Toronto Blue Jays.
Apr 7, 2017
Tom Grainger and Corrine Tansowny, HBA '17 candidates pursuing dual degrees in Engineering and Arts & Humanities, respectively, took home the first-place prize at Canada's Next Top Ad Exec. HBA '17 candidates Michelle Osei-Bonsu and Emily Zhou also competed, and placed third.
Apr 4, 2017
Finance Minister Bill Morneau spoke at Ivey about Canada's long-term goals and how the government is working towards inclusive growth.