Utilizing evidence-based methods to optimize health care systems
In 2009, the Federal Government, through Industry Canada, invested $5 million into the creation of the Ivey International Centre for Health Innovation. We are a Centre of Excellence located within the Ivey Business School at Western University. Since our inception we have been an objective 3rd party academic centre, working to take proven health sector innovations and implement them into the system using evidence-based methods.
Overview
The mandate of Ivey Health is to act as an enabler and facilitator, merging the efforts of the public and private sector, to achieve sustainable health system transformation in Canada and around the world. This will be accomplished by acting as a leading voice for the adoption, cultivation, and deployment of innovation through value-based health management. Ultimately, Ivey Health promotes the generation of value (to all stakeholders) through increasing optimization (through efficiency and effectiveness) in all aspects of the health systems.
Mission:
Ivey Health strives to be a global leader in the research, education, and knowledge translation and dissemination (i.e., outreach) of value-based health management and innovation. Ivey Health will act as the hub for health-care management research at the Ivey Business School.
Vision:
Ivey Health endeavours to be a catalyst and enabler for the adoption of a sustainable and value-based health management system; bridging scholarly research and theorization to managerial understanding and execution. Ultimately, positioning Ivey Health as a critical and respected player in creating, and sustaining, a value-based business culture within health systems.
Strategic Priorities
Central to Ivey Health's strategic priorities is the value-based health management approach. The conceptual underpinnings of value-based health management suggest that it is not sufficient to simply reduce the overall cost of a patient's interaction with the health system, but rather we must maximize potential outcomes relative to the overall cost (i.e., value = outcomes/costs). Thus, the objective is not to simply reduce health-care costs, but rather to maximize value (i.e., functional, experiential, and economic) for patients and funders of the system.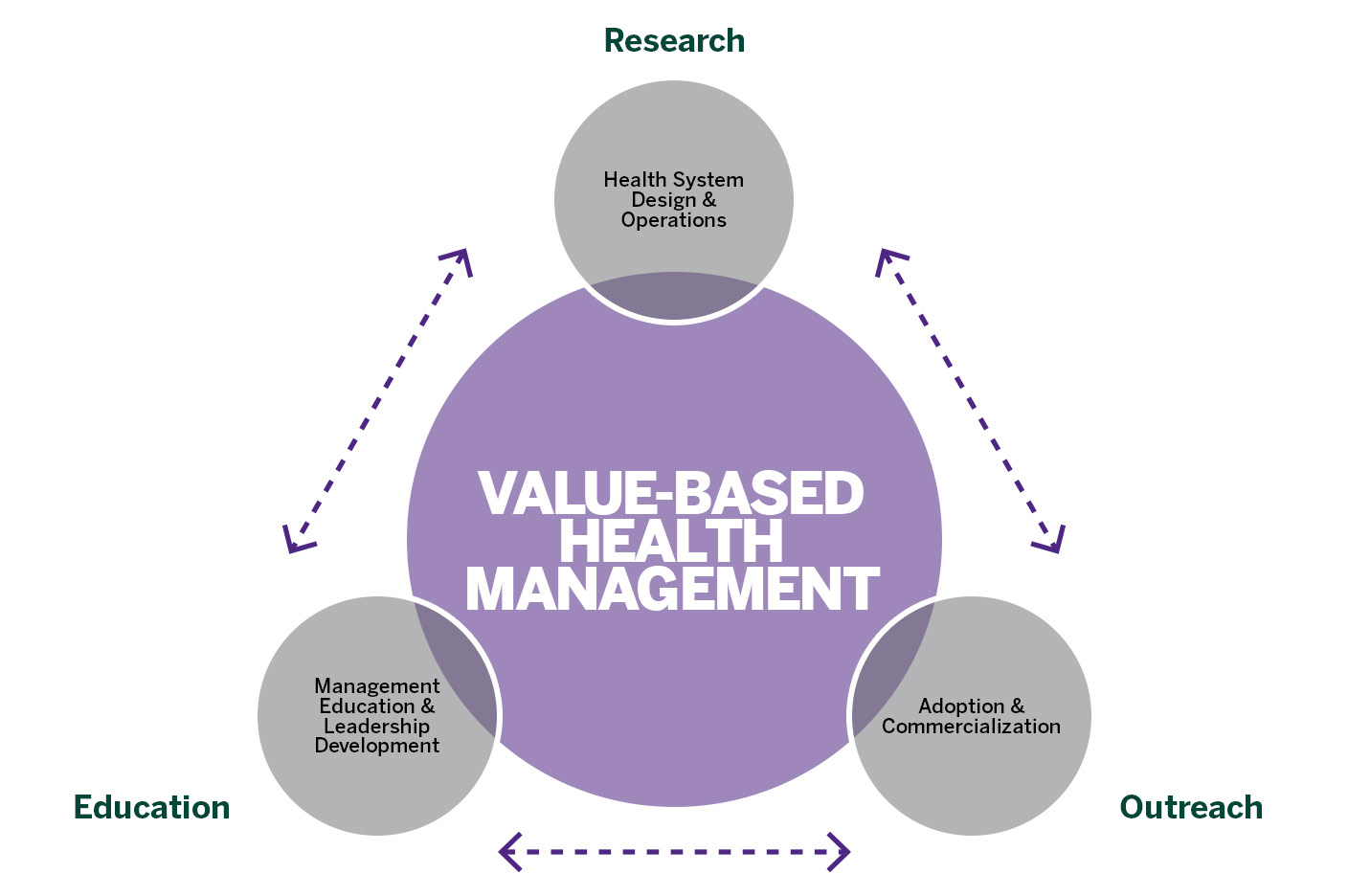 In order to address each of the Centre's strategic priorities, the Centre will engage in research, education and outreach activities.
The Centre is always open to new ideas and opportunities. To discuss possibilities, please contact the Centre at healthinnovation@ivey.ca