Faculty
Post-Doctoral Fellows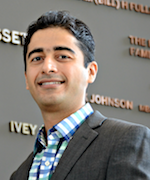 Amir Rastpour
Post-Doctoral Fellow, Management Science
Amir has a PhD in Operations Management from the University of Alberta School of Business. His research interest is in applications of operations research and statistics in the health care sector. More specifically, Amir is interested in applying queueing theory, count regression models, and empirical analysis methods to problems in the health care sector both at the planning level (such as demand prediction for heart attack treatment facilities and finding promising locations for these facilities) and at the operational level (such as emergency medical services operations).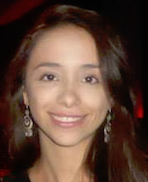 Estefania Ruiz-Vargas
Post-Doctoral Fellow, Management Science
Estefania is a postdoctoral fellow at Ivey. She has a PhD in Applied Mathematics from Western University. Prior to coming to Ivey, Estefanía worked as a researcher in the department of Clinical Neurological Sciences at the University Hospital where she focused on studying risk factors and interventions for stroke and Alzhemier's. Her current research at Ivey is focused on finding cost-effective interventions for reducing alcohol consumption in the Canadian population. Estefanía's research interests are in population health interventions and public policy.