PhD and Masters Students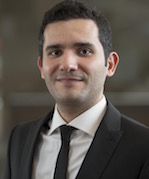 Salar Ghamat
PhD Candidate, Management Science

Salar is a PhD candidate in Management Science at the Ivey Business School. He has a Bachelor of Science in Civil Engineering from Tabriz University, a Master's of Science in Operation Research and Management Science from Tilburg School of Economics and Management and a Master's of Business Administration (MBA) from Bilkent University. His research interests are incentive alignment, contract design and mechanism design in health care operations management. In addition to his PhD, he has been teaching undergraduate level business analytics courses at the Ivey Business School.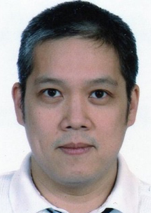 Jayson Martin
Masteral Candidate, Health Information Science (Western University)
Jay Martin trained as a Plastic and Reconstructive Surgeon in the Philippines, and completed his Clinical Fellowship in Paedatric Plastic Surgery at Victoria Hospital, London Health Sciences Centre in 2015. 
Among his current research interests is the manner in which technology can affect health care delivery. This also includes the way in which stakeholders deliberate and arrive at decisions with regards to technology-driven initiatives, and how this in turn impacts the implementation and outcome of these projects.
Patient engagement is another area where Jay feels a strong affinity towards, and would like to explore avenues on how this can be facilitated using the available tools of communication and technology.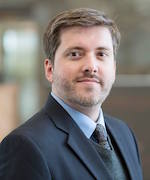 Felipe Rodrigues
PhD Candidate, Management Science
Felipe Rodrigues is a PhD Candidate (anticipated completion 2017) researching Health Care Management Science. In particular, discrete event simulation and queueing models related to applied problems such as hospital inpatient flows and bed capacity management. He is a recipient of the Ontario Trillium Scholarship and has taught university courses in Management Science, Operations and Quality Management for many years. Prior to joining academia, he worked in the industry as an International Operations and Logistics professional.
Current Student Analysts
Past Student Analysts