Strengthening trust in the energy sector
When


January 29, 2019, 7:30AM - 9:30AM
Business engagement with society: A new competitive advantage
Society expects more out of business than ever before. But how can businesses improve their relationship with society and strengthen trust among a range of stakeholders while remaining competitive? 
Join us as leaders from management consulting and the energy industry discuss how firms can create healthier connections with society, better articulate their contributions, and improve stakeholder relationships.
Robin Nuttall, McKinsey & Company's global lead on Regulatory and Government Affairs, will discuss   ways businesses can redefine their roles in society, drawing from his book – co-authored with Lord Browne – Connect: How Companies Succeed by Radically Engaging with Society. A panel of energy sector leaders, including Eric Axford (Suncor), Bonnie Hiltz (Sussex Strategy), and James Scongack (Bruce Power) will share their firsthand experiences in stewarding external relations and making a broader contribution to society.
The event is presented by the Ivey Energy Policy and Management Centre  and will be moderated by Energy Centre Director Guy Holburn, Professor and Suncor Chair, Ivey Business School.
REGISTRATION CLOSED
$30 (non-alumni), $25 (alumni or YPE)
Event Details
January 29, 2019
7:30-8 a.m. – Registration and breakfast
8-9 a.m. – Presentation from Robin Nuttall and panel discussion with energy sector leaders
9-9:30 a.m. – Q&A
Location: Ivey Toronto Centre, Exchange Tower, 130 King St W, Toronto, ON
Tickets: $30 (non-alumni), $25 (alumni or YPE)
This event is full and registration is now closed.
Topics You Will Explore
How the rift between business and society is redefining the role of companies

Why your company's long-term financial performance depends, not just on operational excellence, but on its broader contributions to society

How to engage creatively and constructively with society and make it part of your business model
About the Speakers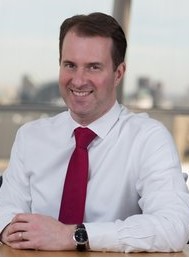 Robin Nuttall is an Expert Partner in McKinsey & Company's London, U.K. office. He leads McKinsey's Regulatory and External Affairs Practice and has served both regulators and corporates across a range of sectors and geographies including utilities (rail, post, airports, telecoms), consumer goods (food and beverage; grocery retailing), resources (mining, oil & gas), health care, travel (airlines, agency), and banking. He is co-author with Lord Browne (former BP CEO) and Tommy Stadlen of Connect: How companies succeed by engaging radically with society. He was previously a Research Officer at the Institute of Economics & Statistics, Oxford.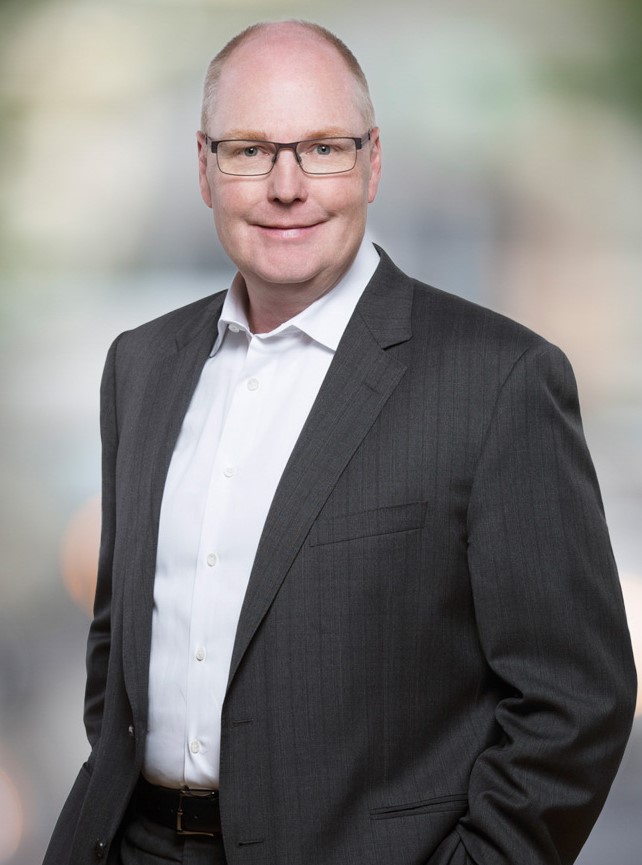 Eric Axford is Executive Vice-President and Chief Sustainability Officer for Suncor Energy. He plays a key role in stewarding Suncor's many external relationships and strategic collaborations in support of the company's ongoing economic, environmental, and social performance leadership. He oversees Suncor's sustainability strategy, public policy and government relations, communications, and deepening the company's Indigenous, stakeholder, and community relations. Since joining Suncor in 1996, he has held a number of senior upstream, downstream, and corporate roles across the company. Before joining Suncor, he held senior policy positions with the Alberta government.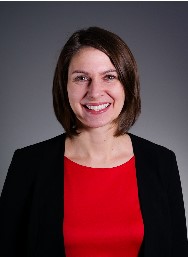 Bonnie Hiltz is Director, Power and Utilities at Sussex Strategy Group. Since 2005, she has been involved with the evolution of electricity supply policies, having worked at both the Ministry of Energy and the Ontario Power Authority (now the IESO). She contributed to the design and implementation of the coal phase-out strategy and multiple supply procurements. Hiltz left the public sector in 2014 to oversee Government and Regulatory Affairs for a major international utility and energy services provider. In her current role, she serves clients in the energy sector as they navigate the complex government and regulatory environment.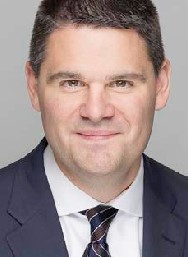 James Scongack, EMBA '17, is Executive Vice-President of Corporate Affairs and Operational Services at Bruce Power. He is a member of the Executive Team responsible for Corporate Affairs, Waste Management, Environment/Sustainability, Site Operational Services, Emergency Protective Services, and Information Technology. He was the executive lead for the site's lease with the province and isotope development. Prior to his current role, he was Bruce Power's Vice-President, Corporate Affairs and Environment, focused on environmental and waste management, Indigenous and community relations, CSR, and stakeholder relations.


About the Moderator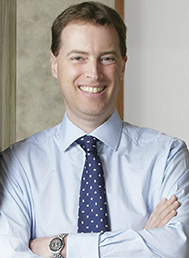 Guy Holburn is the Suncor Chair in Energy Policy and Professor of Business, Economics, and Public Policy at Ivey. His expertise is in the intersection of business strategy and public policy, particularly strategy and policy issues in the energy and utilities sectors. He has been awarded major research grants by the Canada Foundation for Innovation, Olin Foundation, the University of California Energy Institute, California Public Utilities Commission, Ontario Centres of Excellence, and SSHRC. He is currently leading a multi-year research program on the regulation of the energy sector in Canada.