Ivey Idea Forum - Building the business case for gender balance
When


March 08, 2019, 7:30AM - 10:00AM
Where


First Canadian Place Gallery, 100 King Street West, Toronto, ON View map
Although there is a compelling case for gender diversity to improve organizational performance, many companies have yet to make the transition. What is holding us back? And what can we do to influence our teams and make a difference?
Join us as Judy Cotte, CEO of ESG Global Advisors, presents on the benefits of gender-balanced workforces and how to support them. Then a panel of distinguished female leaders will discuss how their organizations support diversity and what research and resources are needed to make further progress in this area. The event will be moderated by Professor June Cotte, who will also provide insights on gender balance in the academic world.
This is an exclusive Ivey event to recognize International Women's Day.
REGISTRATION CLOSED
$30 (non-alumni), $25 (alumni), $20 (current students)
Agenda
| | |
| --- | --- |
| 7:30-8 a.m. | Registration and breakfast |
| 8-8:45 a.m. | Introduction from Professor June Cotte and presentation from Judy Cotte on gender diversity and organizational performance |
| 8:45-9:30 a.m. | Panel session with female leaders from EY Canada, Google Canada, Korn Ferry, and Ladies Learning Code & Canada Learning Code |
| 9:30-10 a.m. | Q&A |
Topics You Will Explore
The financial and performance benefits that gender balance brings to organizations
The opportunities and challenges of workplace gender diversity initiatives
Resources, advice, and ideas for championing gender balance in the workplace
About the Speaker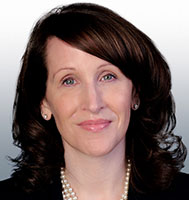 Judy Cotte, CEO, ESG Global Advisors
Judy Cotte is CEO and founder of the new firm, ESG Global Advisors. ESG Global Advisors assists boards of directors in understanding how shareholders view the environmental, social, and governance (ESG)-related risks and opportunities of their business. The firm also assists institutional investors and other capital market participants who want to improve their approach to ESG-related issues and opportunities. Prior to that, Cotte was head of Corporate Governance & Responsible Investment for RBC GAM, Canada's largest asset manager. While at RBC GAM, Cotte had been a champion for ESG and its integration within a traditional investment process, leading the development of GAM's global presence in this important space. 
About the Panellists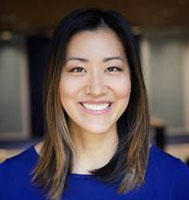 Elana Chan, HBA '06, Head of Customer Marketing and Brand & Reputation, Google Canada
As Head of Customer Marketing and Brand & Reputation at Google Canada, Elana Chan leads a team whose mission is to help Canadian businesses succeed online. With more than a decade of marketing experience, Chan has built iconic brands at Apple and Unilever. She also helped scale the startup, Jetsetter, which was sold to TripAdvisor. Chan is also a Global Advisor for G(irls)20, an initiative dedicated to advancing the participation of girls and women globally through economic and educational empowerment. Chan is passionate about innovation and likes to challenge people to chase big ideas. She regularly speaks on panels and advises students on all things tech and marketing.
Jeannine Pereira, HBA '95, Talent Development & Learning Leader, EY Canada
Jeannine Pereira leads a team of 30 organizational development and learning consultants to develop and deploy learning, increase employee engagement, build high-performing teams, grow leadership competencies and onboard new hires. Currently managing transformational changes including implementing a new learning platform, offshoring transactional work and applying innovative teaming and training methodologies, Pereira continues to foster and advocate for an inclusive culture. In 2008, Pereira received the Ernst & Young Rosemarie Meschi award in the Rising Leader category, an internal award recognizing inclusive leadership and in 2014, she received Ascend's Manulife Mentor of the Year award. She is on the Board of Ascend Canada and a volunteer with Junior Achievement's Stronger Together: Diversity in Action program.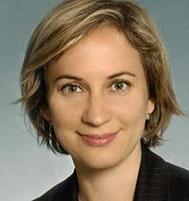 Alina Polonskaia, MBA '04, Global Leader, Diversity & Inclusion Solutions, Korn Ferry
Alina Polonskaia specializes in diversity and inclusion, organizational design and large-scale organizational transformation. She helps organizations to build data-driven diversity and inclusion strategies and design work in a way that enables structural and behavioural inclusion. Prior to Korn Ferry, Polonskaia was a Global Leader of Mercer's Diversity and Inclusion Executive Peer Client Networks where she engaged senior HR and Diversity & Inclusion executives from Fortune 500 companies in dialogue and collective problem-solving on critical issues around diversity and inclusion and Talent Risk Management. She was also previously with the Organizational Transformation practice at Oliver Wyman, a leading management consulting firm and a sister company of Mercer. 
Melissa Sariffodeen, HBA '10, Co-founder and CEO of Ladies Learning Code and Canada Learning Code
Melissa Sariffodeen is a celebrated digital literacy advocate who is dedicated to ensuring that women and youth have the critical skills, confidence, and opportunities that they need to thrive in our increasingly digital world. Her efforts to promote digital literacy in Canada have garnered attention from national media outlets such as CTV, CBC, and The Globe and Mail. She has spoken on the TEDx stage as well as at notable conferences such as Canada2020 and GoNorth. Sariffodeen recently represented Canada as a delegate for the G7's first-ever Innovation7 focused on the future of work. She has been recognized for her work, being awarded the Governor General Award in Commemoration of the Persons Case honouring Canadians who advance gender equality as well as RBC Entrepreneur of the Year 2017 for Social Change. She taught herself how to build websites from scratch using HTML when she was 11 years old and has been coding ever since.
About the Moderator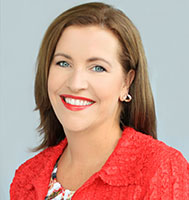 June Cotte, Professor of Marketing, Ivey Business School
June Cotte holds the Scott & Melissa Beattie Professorship in Marketing and is Professor of Marketing and Faculty Director of Research at the Ivey Business School. Her research interests focus on behavioural issues, including why and when people will pay more for ethically produced products, how people perceive time and how that affects their behaviour at work and at leisure, family influence on behaviour, and consumption issues in gambling. For the past four years, she has been Co-Chair of the Emerging Female Marketing Scholars Conference. She was also involved in Ivey's previous Executive Education program, ReConnect: Career renewal for returning professional women.