The Ivey Business School is celebrating its 100th anniversary this year, honouring a legacy of leadership and looking ahead to ways it can magnify its impact on business and society in the next century. Ivey is excited to invite the London community to take part in its centennial celebrations by joining them Saturday, September 16th from 12:00-4:00 p.m. at the Richard Ivey Building – a state-of-the-art 270,000 square-foot LEED® certified facility, bringing together more than 2,600 students, faculty and staff under one roof.
To celebrate this year's Doors Open theme, London's Heritage Through Cuisine, Ivey alumni and student entrepreneurs from all over Southwestern Ontario will be onsite, sharing with you the incredible stories behind their food and beverage businesses. You'll have the opportunity to meet a diverse group of entrepreneurs, and products will be available for purchase. No registration required. 
Featured Businesses: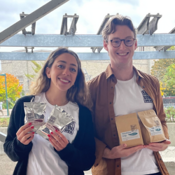 Baby Rhino Coffee Inc., founded by Ivey students Lara Tabbara and Aidan Van Beek, both HBA '23, makes easy-to-use, great-tasting cold brew coffee pouches. Our pouches provide you with the perfect balance of high-quality specialty coffee and convenience for your on-the-go lifestyle.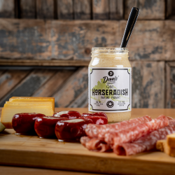 A proud, 60-year-old Norfolk County brand, Dennis' Horseradish was founded by Dennis Gyorffy in 1960.
At Dennis', we harvest, process, grind, fill and pack it all ourselves to guarantee we produce only the hottest and best horseradish in Canada. Dennis' is now co-owned by Ivey alum Mark Healy, MBA '05, Mark Vandenbosch, HBA '84, and Mark Whitmore, MBA '91.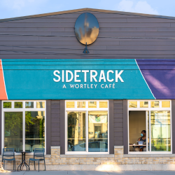 Co-founded in 2019 by Ivey alum Richie Bloomfield, HBA '14, MBA '20, and Manosij (Mano) Majumdar, MBA '16,  Sidetrack brings café classics and quirky creations in espresso, filter coffee, tea, cocoa, and baked treats to the award-winning Wortley Village neighbourhood in London, Ontario.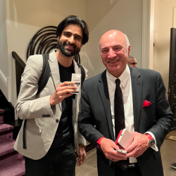 ZENERGY - the gum that moves you - Founded by Rohan Kumar, HBA '18
The Do More Company (parent company to ZENERGY) specializes in creating and distributing functional foods designed to address common health concerns in North America. Our products combine health-giving additives and medicinal benefits to promote wellness.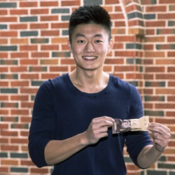 Zentein Nutrition, founded by Will Wang, HBA '21, creates delicious protein bars and other healthy foods for active, demanding lifestyles. Our flagship product, the Zentein bar, is made from high quality ingredients (collagen, belgian dark chocolate, canadian honey, rolled oats, and peanut butter) and delivers 25g of protein per bar while tasting like a dessert. It was founded out of a necessity for a healthy snack that could support physical and mental performance when the founder was a student at Western University and working part-time in the Canadian Armed Forces.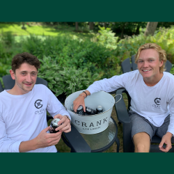 CRANK Lite Bev Corp was founded in 2020 by two Ivey Business School classmates, Jack Jelinek and Michael Woolfson, both HBA '20. As a light, low-cal, low-carb, 'CRANK-able' lager, CRANK is the perfect beer for students or any beer-enthusiast looking for a crisp and refreshing pint that isn't too "crafty". CRANK is brewed at Railway City Brewing in St. Thomas, ON. and was recently acquired by SymBev Brands Inc.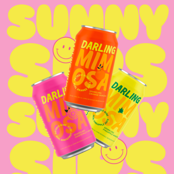 Darling Mimosa, founded by Patrick Donnelly, MBA '20, and partners, is an authentic sparkling mimosa made with real juice and Ontario wine from Niagara. The product line features an Orange, Grapefruit, and Pineapple flavour, naturally gluten-free, without any added preservatives and designed to conveniently celebrate everyday life. Live life on the bright side, Darlings. Available at the LCBO and local establishments throughout Ontario.