Ivey Idea Forum
Inclusive Leadership Skills for an Evolving Workplace
Inclusive leadership is no longer just a nice skillset to have, but a lifeforce for your organization's performance. Research shows employees who feel included within their organizations are more likely to be engaged and committed to the organizational mission.
Inclusive leadership requires a dynamic set of skills to build a workplace culture where employees feel valued, cared for, and welcomed. Becoming an inclusive leader isn't easy, but in this Idea Forum we'll challenge the assumption that it's something entirely new and different. Good leaders already have many strengths they can build on, such as leading with empathy, managing conflict, and developing others. Inclusive leadership invites leaders to hone these skills further, to stretch them and power them up, to engage the unique qualities each person brings.
Join us online on Wednesday, October 11 for a dynamic session on inclusive leadership together with thought-action leaders on the frontier of the evolving workforce.
You'll learn with Ivey's Barnini Bhattacharyya and Shannon Rawski, who are both faculty members in Organizational Behaviour with ground-breaking expertise on diversity in organizations and how to create more inclusive work environments. Bhattacharyya's recent research on the invisibility of racialized women at work and Rawski's research on workplace sexual harassment training are both contributing to fostering inclusive workplaces. And both have found compelling evidence that developing inclusive leaders starts by extending the positive skills and intentions that leaders already have and transferring them to managing equity, diversity and inclusion.
They'll be joined by Kimberley Messer, VP Diversity, Equity and Inclusion at IGM Financial, and long-time champion for inclusive leadership. Messer has pioneered and led inclusion initiatives at the grass roots and in full global systems through her two decades with IBM working both internally and with external clients,  her work on 2SLGBTQIA+ advocacy, and now in her current role integrating inclusive practices across IGM Financial's businesses. She is passionate about the importance of authentic interpersonal relationships and how they contribute to both individuals' well-being and organizational effectiveness.
The discussion will be moderated by Erin Huner, Director of Culture and Inclusion at Ivey and co-founder of The Ivey Academy's recent Equity, Diversity, and Inclusion in Practice course for executives.  Huner will integrate the viewpoints in an interactive conversation with Forum participants.
Don't miss out on this chance to sharpen your inclusive leadership skills and power up your leadership to unlock the next level. We look forward to the conversation with you!
Event Details
Wednesday, October 11, 2023
(Virtual) 8-9:15 a.m.– Presentation and discussion
Ivey Idea Forums bring experts together to explore critical issues and transformational change that has global impact.
About the Speakers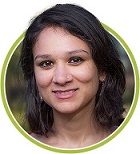 Barnini Bhattacharyya is a Professor of Organizational Behaviour at Ivey who teaches Leading People and Organizations in the HBA program. Her research sheds light on barriers to inclusion at work for individuals with marginalized identities, and how organizations and organizational members can create more inclusive structures and environments at work. She brings prior industry experience in banking and nonprofit organizations across geographies, which she integrates into the classroom and her research. Read more about Barnini.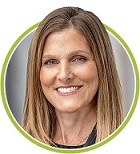 Kimberley Messer is the VP of Diversity, Equity and Inclusion for IGM Financial including IG Wealth Management, Mackenzie Investments and Investment Planning Counsel. Her mandate is to expand and implement the DE&I strategy across IGM, integrating DE&I with all business and people practices and to deliver programs and initiatives that help drive an inclusive employee experience and enable business success. Read more about Kimberley.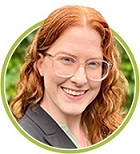 Shannon Rawski is a Professor of Organizational Behaviour at Ivey. Prior to joining Ivey, she was an Assistant Professor of Management and Human Resources at the University of Wisconsin Oshkosh. Her research centres around gender and diversity issues in organizations, with a particular focus on sexual harassment. Read more about Shannon.

About the Moderator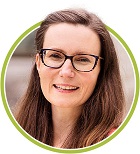 Erin Huner, PhD, is Director, Culture and Inclusion, at Ivey where she leads EDI programming and community engagement. As a settler to Canada, Erin approaches the work of building equitable and inclusive culture as a listener. She practices listening, as a way to better understand her own privilege and how she might use her privilege to open spaces for equity-deserving individuals to speak into, and rebuild, those spaces, systems, and policies where they have been historically marginalized. Read more about Erin.