In this virtual event, Dr. Nicole Kaniki will discuss the advancements (and/or lack thereof) that have been made since organizational and institutional commitments following the murder of George Floyd. She will explore challenges to the disruption of anti-Black racism in frameworks of inclusion and equity, and offer considerations for strategies in identifying, valuing and rewarding Black Excellence.
After Dr. Kaniki's keynote, Ivey community member panellists will be asked to reflect and respond to the themes Dr. Kaniki draws our attention to through her talk. As well, we will have a special segment of the panel where panellists will be asked to respond to questions created by the 55 Black high school students who are part of the University Pathways Program (UPP).
As part of UPP, students work together to imagine the future of Black excellence by engaging in activities guided by Afro-futurism. As part of this work, they will be curating a series of questions for our current panel, that will imagine the future of Black Excellence that this young group of Black leaders would like us to reflect on, and, through our combined efforts, make a reality.
REGISTRATION CLOSED
Complimentary
About the speaker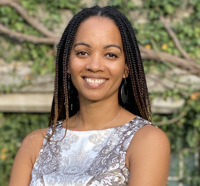 Dr. Nicole Kaniki is the Director of Equity, Diversity and Inclusion (EDI) in Research and Innovation at the University of Toronto (U of T). In her role, she examines, advocates and advances EDI in all aspects of U of T research, innovation and entrepreneurship. Dr. Kaniki is the former Special Advisor on Anti-racism to the President of Western University and has almost a decade of experience in research administration and EDI roles in academia. Dr. Kaniki has a passion for social justice and uses an anti-racism and decolonization framework in her EDI work.
About the panel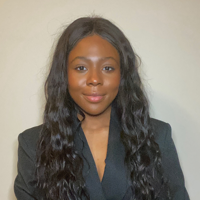 Natasha Abayomi, HBA/Medical Science '23 dual degree candidate, is very passionate about equity, diversity, and inclusion (EDI). She has devoted much of her university experience to ensuring students feel safe on campus. She was the director of the Ivey HBA Association Inclusion@Ivey portfolio as well as a VP of Western University's Black Students' Association. She is currently doing research to help Ivey improve their progress on various EDI goals. Outside of school, Natasha loves going to concerts, watching movies, reading, and hiking!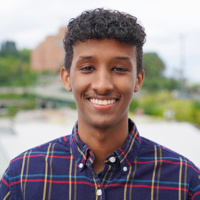 Sakariya Ahmed, HBA '19, is an innovative city builder who is passionate about democratizing opportunity for marginalized communities. He loves to think about technology's role in public policy and currently helps ideate, create, and deliver products at Microsoft as a Product Manager. Outside of work, Sakariya's most recently spent time working on housing policy as an '23 Action Canada Fellow and sits on the EDI Advisory Council at Ivey Business School helping define equitable education policy.
Previously, he worked as a consultant / researcher on the City of Toronto's Youth Engagement Strategy to help the City understand how it can engage with youth. He holds a bachelor's degree from the Ivey School of Business.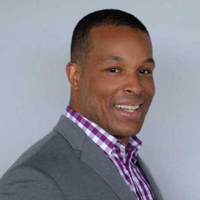 Dr. Hayden J. R. Woodley is an Assistant Professor of Organizational Behaviour in the Ivey Business School at Western University. Further, he is a contributing member of the Ian O. Ihnatowycz Institute for Leadership at the Ivey Business School. Prior to joining the Ivey Business School, Dr. Woodley was an Assistant Professor in the Faculty of Business at the University of Prince Edward Island (UPEI), where he was an academic director for Business Co-op and the Chair of the UPEI Research Ethics Board. 
Dr. Woodley's primary research areas are leadership and followership in organizations, and – more generally – the role of human resource management in team environments (e.g., selection, management, and compensation). Dr. Woodley has over 10 years of practical experience, working on various leadership and management projects both internally and externally as a consultant. Read more.
About the moderator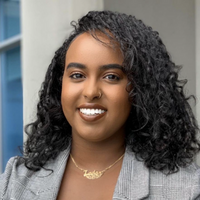 Ladan Mowlid is a Student Affairs scholar-practitioner with experience working at public and private post-secondary institutions in Canada and the United States. She has a deep personal and professional commitment to embedding equity and inclusion into an organization's foundational ecosystem which has translated well into her past experiences both in higher education and
corporate consulting. Currently, she is the Senior EDI Program Associate at the Ivey Business School where she leads the University Pathways Program, a program that aims to introduce and prepare Black high school students for an academic pathway and career into business school and industry.
Her commitment to a career in developing future leaders with an equity mindset throughout their time in higher education stems from a combination of her lived experiences, expertise as an EDI practitioner, and academic background in Student Affairs. Ladan holds a Master of Education in Higher Educational Leadership from Mercer University and is currently a Doctor of Education
candidate at the University of Bath where she is researching how to measure resilience as a form
of leadership in post-secondary admissions scorecards.