We look forward to having you join us for The Future We See, Ivey's 100th Anniversary Symposium on Thursday, November 9 in Toronto. You will join other senior executives, change makers, and thought leaders as you participate in this future-focused, provocative event. It will leave you feeling energized and empowered. The agenda includes extraordinary keynotes, CEO panels, and insightful breakout sessions that will engage you in deep discussion around the critical issues facing leaders today and in the future.
We're saving you a seat for this once in a century opportunity to celebrate 100 years of leadership from Ivey Business School.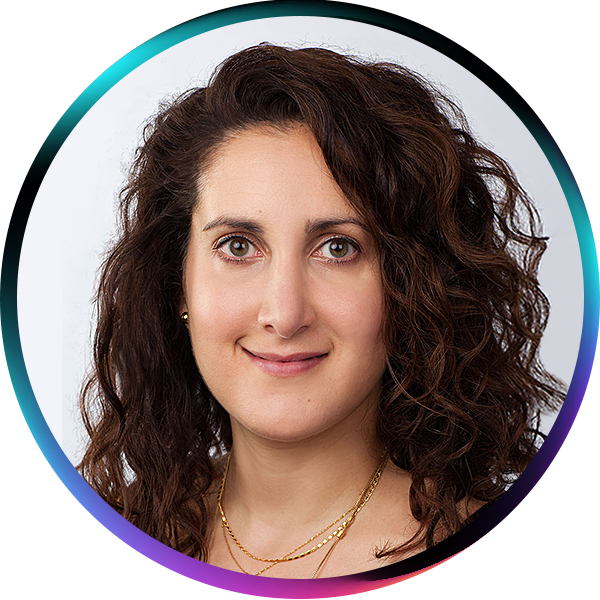 Rahaf Harfoush, HBA '06
Rahaf Harfoush is a digital anthropologist and New York Times best-selling author who focuses on the intersection of leadership, creativity, and emerging technologies. She teaches Innovation and Disruptive Business models at Sciences Po School of Management and Innovation in Paris.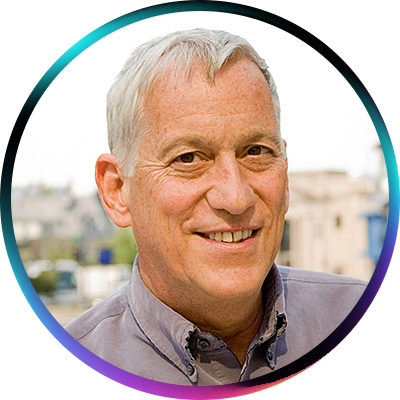 Walter Isaacson
Walter Isaacson is a bestselling author, journalist, and professor. He is the past CEO of the Aspen Institute, where he is now a Distinguished Fellow, and has been the chairman of CNN and the editor of TIME magazine. He is the author of best-selling biographies for Steve Jobs, Benjamin Franklin, Albert Einstein, Leonardo da Vinci, and the upcoming biography of Elon Musk. He also authored the best-selling book The Code Breaker featuring Nobel Prize winner Jennifer Doudna.
Agenda
8 – 9 a.m.
Breakfast & Registration
9 – 9:10 a.m.
Welcome
9:10 – 10 a.m.
Keynote: Rahaf Harfoush, HBA '06
Digital Anthropologist & New York Times Bestselling Author
10 – 11 a.m.

CEO Panel: How do the Critical Issues Affect Your Established Firm?

Panelists:

Linda Hasenfratz, EMBA '97, LLD '19, CEO, Linamar Corporation
David McKay, MBA '92, LLD '19, President & Chief Executive Officer, RBC
Jeffrey Orr, HBA '81, LLD '17 President & Chief Executive Officer, Power Corporation

11 – 11:30 a.m.
Break
11:30 a.m. – 12:15 p.m.

Concurrent Sessions

Shaping the Future of Canadian Leadership
[MARKHAM / VAUGHAN]
Moderator: Dusya Vera, Executive Director, Ian O. Ihnatowycz Institute for Leadership

Martha Maznevski, Professor, Ivey Business School
Laurence Mussio, Historian and Chair, Long Run Institute
Sevaun Pelvetzian, President & CEO, UNICEF Canada



AI and the Changing Face of Organizations
[GALA ROOM]
Moderator: Fredrik Odegaard, Professor, Ivey Business School

Mark Daley, Chief AI Officer, Western University
Salim Teja, HBA '96, Partner, Head of Velocity Team, Radical Ventures



Towards Sustainable Agri-food
[KITCHENER / OAKVILLE]
Moderator: Jury Gualandris, Director, Building Sustainable Value Research Centre

Peggy Brekveld, President, Ontario Federation of Agriculture
Adrianne Lickers Xavier, Assistant Professor, Department of Indigenous Studies, McMaster University
Brent Preston, President of Ecological Farmers Association of Ontario, Co-founder and President of Farmers for Climate Solutions
Emma Race, Senior Director, Sustainability and Social Impact at Loblaw Companies Ltd.

12:15 – 1:15 p.m.
Lunch
1:15 – 2 p.m.

CEO Panel: How do the Critical Issues Affect Your Establishing Firm?

Panelists:

2:05 – 2:45 p.m.

Concurrent Sessions

Launching World-Class Entrepreneurs
[MARKHAM / VAUGHAN]
Moderator: Eric Morse, Executive Director, Morrissette Institute for Entrepreneurship

Nadia Ladak, HBA '20, CEO, Marlow
Erik Mikkelsen, HBA '06, President & CRO, Stealth Monitoring and Managing Partner, Auxo Management LP
Glenn Yonemitsu, MBA '89, Managing Director, High-Impact Firms, BDC



Electric Vehicles and a New Industrial Future
[KITCHENER / OAKVILLE]
Moderator: Gal Raz, Professor, Ivey Business School

Rachel Doran, Vice President of Policy and Strategy, Clean Energy Canada
Raseeka Rahumathulla, Manager of Government and Regulatory Affairs, Volkswagen Group Canada Inc.
Flavio Volpe, President, Automotive Parts Manufacturer's Association



Healthcare for the Future
[GALA ROOM]
Moderator: Mahmood Nanji, Power Corporation of Canada Policy Fellow, Ivey Business School

Dr. Heather Morrison, Chief Public Health Officer, PEI
Dr. Jane Philpott, Dean, Department of Health Sciences, Queen's University
Dr. Kevin Smith, President & CEO, University Health Network (UHN)

2:45 – 3 p.m.
Break
3 – 4:15 p.m.
Keynote: Walter Isaacson
Bestselling Author, Journalist, Professor


4:15 – 5 p.m.
Closing Reception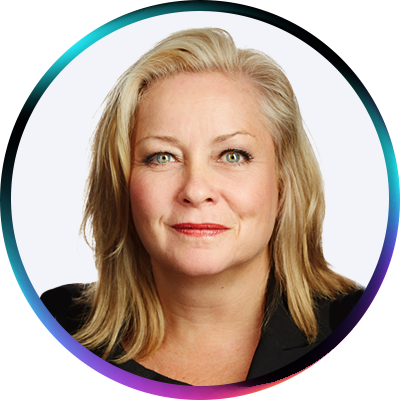 Linda Hasenfratz, EMBA '97
CEO
Linamar Corporation
Linda Hasenfratz is the Executive Chair & Chief Executive Officer of Linamar Corporation. Linamar Corporation (TSX:LNR) is an advanced manufacturing company where the intersection of leading-edge technology and deep manufacturing expertise is creating solutions that power vehicles, motion, work and lives for the future.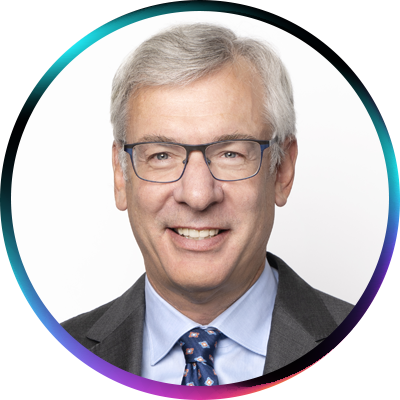 David McKay, MBA '92, LLD '19
President and Chief Executive Officer
RBC
Dave McKay is President and CEO of RBC, Canada's biggest bank, and one of the largest in the world based on market capitalization. He is reimagining the future of financial services to help RBC's clients thrive and communities prosper.
An unwavering champion of innovation, big ideas, and creativity, Dave is actively transforming RBC for the future, harnessing the power of transformational technologies to deliver more value to clients through unique partnerships and the best and most personalized experiences possible. In his home market, he is a passionate advocate for Canada's future prosperity and preparing youth for the future of work. He is also the Chair of RBC's Diversity Leadership Council.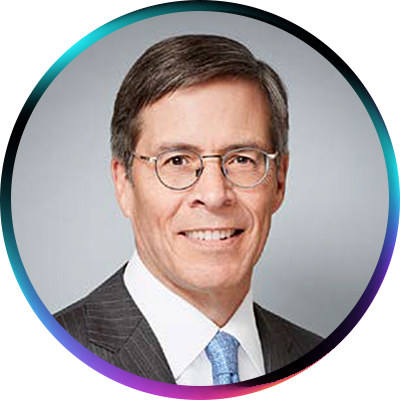 R. Jeffrey Orr, HBA '81
President and Chief Executive Officer
Power Corporation of Canada
Mr. Orr was appointed President and Chief Executive Officer of Power Corporation in
February 2020.
He has extensive experience in the financial services industry, including the past two decades in executive positions in Power group companies. He has been President and Chief Executive Officer of Power Financial since 2005. From 2001 to 2005, he was President and Chief Executive Officer of IGM Financial. Prior to joining IGM Financial, he was Chairman and Chief Executive Officer of BMO Nesbitt Burns and Vice-Chair, Investment Banking Group, Bank of Montreal.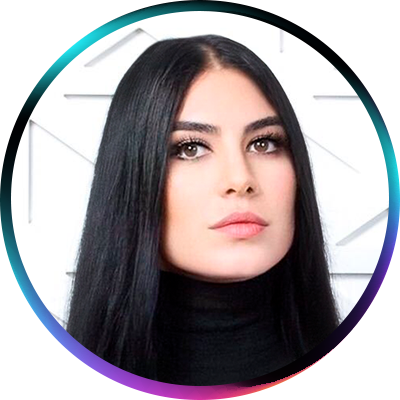 Shahrzad Rafati
Founder, Chairperson, and CEO
BBTV
Shahrzad Rafati is the Founder, Chairperson, and CEO of BBTV, a leading company helping creators become more successful. She has driven BBTV to advance the media-tech space and transform entertainment. Shahrzad led BBTV's historic IPO on the Toronto Stock Exchange in 2020 as the largest IPO with a sole female founder & CEO in the technology sector. She supports several influential Boards and Associations, including G20 EMPOWER as its Co-Chair, and Bjarke Ingels Group, and is recognized for her contributions to the media industry and entrepreneurship. She has built BBTV as a quadruple bottom line business, measuring success beyond financial performance to include people, social, community, and environmental KPIs. BBTV has achieved a 0% pay gap, 50% BIPOC and female representation at the board level, ~40% of its employees identify as female, and ~45% of its managers are female identifying.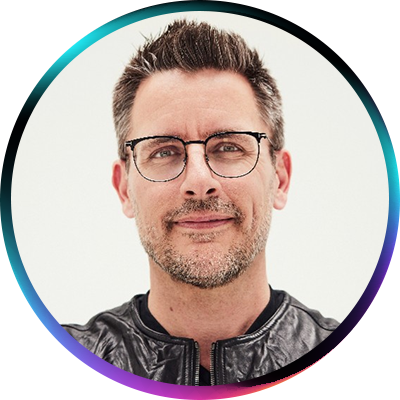 Scott Vanderwel
Chief Executive Officer
PointsBet Canada
Scott Vanderwel has led PointsBet Canada as CEO since August 2021, spearheading the company's steadfast commitment to bring Canadian sports fans a legal, safe, and reliable sportsbook with best-in-class customer experience.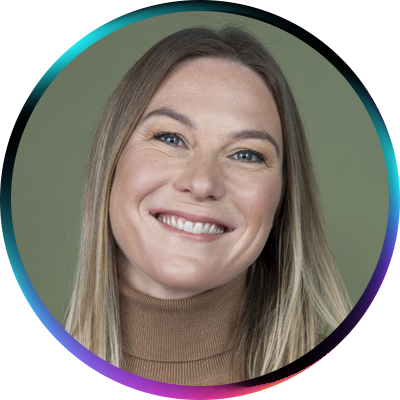 Nicole Verkindt
CEO
Buggy
Nicole Verkindt is an entrepreneur, CEO, angel investor and board member. She founded a global supply chain tech business, OMX, which sold to Morningstar in 2020. She is now the CEO of rapid logistics tech business, Buggy. Nicole is on the Board of Canadian Commercial Corporation, and co-chaired the Business Council of Canada's report on Canadian competitiveness in 2019.She is a frequent technology commentator on CBC, was an investor on CBC's Next Gen Dragon's Den, and Gimlet media's "The Pitch". Nicole was named StartUp Canada's woman entrepreneur of the year and one of Canada's Top 40 under 40.