News@Ivey
Your 2017 summer reading guide from Ivey faculty
Communications
|
May 12, 2017
Summer reading should always entertain and delight. It doesn't hurt if it's educational, too.
Once again, Ivey faculty recommend their favourite summer reads. Take a look at what they've suggested this year:
Alexander McQueen: Savage Beauty

by Andrew Bolton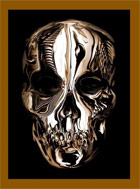 Associate Professor Ning Su's recommendation traces McQueen's career while showcasing a fashion aesthetic that challenged the fashion world. It was published to accompany the Metropolitan Museum of Art's 2011 exhibition.
​"On the philosophical front, McQueen's work stimulates viewers to rethink aesthetics, race, class, religion, sexuality, technology, and sustainability. On the business front, the book demonstrates the emergence of a global brand from a set of ideas," Su said. "Overall, the book celebrates and inspires two most valuable and needed elements of humanity: beauty and creativity."
Thinking, Fast and Slow
by Daniel Kahneman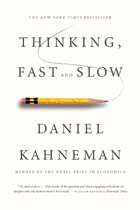 Adjunct Research Professor Laurel Austin chose a book she hopes will make readers rethink their daily decision-making processes.
The book explores two systems in the brain that determine the way we think and make decisions in our professional and personal lives.
"Daniel Kahneman won the Nobel Prize in Economics for his seminal work on how cognitive limitations affect the quality of our decision making," Austin said. "He did the work that earned the Nobel Prize with Amos Tversky."  
The Game-Changer
by A.G. Lafley and Ram Charan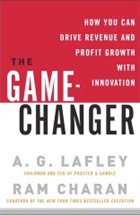 Assistant Professor Miranda Goode is always looking for new ways to engage with and understand consumer behaviour. Her recommendation is great for those who are trying to bring value into their customers' lives and lead innovation through customer insights. She hopes the book will live up to its name for readers and change their thinking.
"From a customer's perspective, value is whatever makes a person's life better," Goode said. "The role of marketers is to figure out what makes people happy and to ensure a company is on track to deliver this happiness. If a marketer does this well, then a company will experience positive returns."
The Attention Merchants: The Epic Scramble to Get Inside Our Heads
by Tim Wu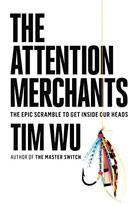 Professor June Cotte's suggestion explores how businesses work to capture and commodify our attention as we navigate today's technological landscape.
"The basic idea is that humans trade moments of our time and attention for diversions such as TV or Facebook, and those who manufacture those diversions capture our attention and sell it to the highest bidder/marketer," Cotte said. "It's an entertaining read and should cause marketers and consumers to stop for a moment and consider the underpinning of how advertising actually works as a business model."
Oryx and Crake
by Margaret Atwood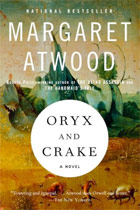 When Professor Rob Austin taught a course about responsible business leadership at the University of New Brunswick, he assigned Oryx and Crake. Atwood's post-apocalyptic world makes you stop and think about the role of a good leader in an organization.
He said the book raises questions about where market forces might ultimately take us, in the absence of thoughtful leadership.
And if that's not enough…
Elizabeth Marshall, Director of Ivey's C.B. (Bud) Johnston Library, has some additional suggestions to read by the pool this summer. The call numbers are included.
Alibaba: The House That Jack Ma Built
by Duncan Clark.
Business Library Mezzanine HF5548.325.C6C56 2016
Citizen Coke: The Making of Coca-Cola Capitalism
by Bartow J. Elmore.
Business Library Mezzanine HD9349.S634C6323 2015
Elon Musk: Tesla, SpaceX, and the Quest for a Fantastic Future
by Ashlee Vance
Business Library Mezzanine HC102.5.M88V36 2015
Google: How Google Works
by Eric Schmidt and Jonathan Rosenberg, with Alan Eagle
Business Library Mezzanine HD9696.8.U64G66647 2014
Shoe dog: A Memoir by the Creator of Nike
by Phil Knight
Business Library Mezzanine HD9992.U52K555 2016