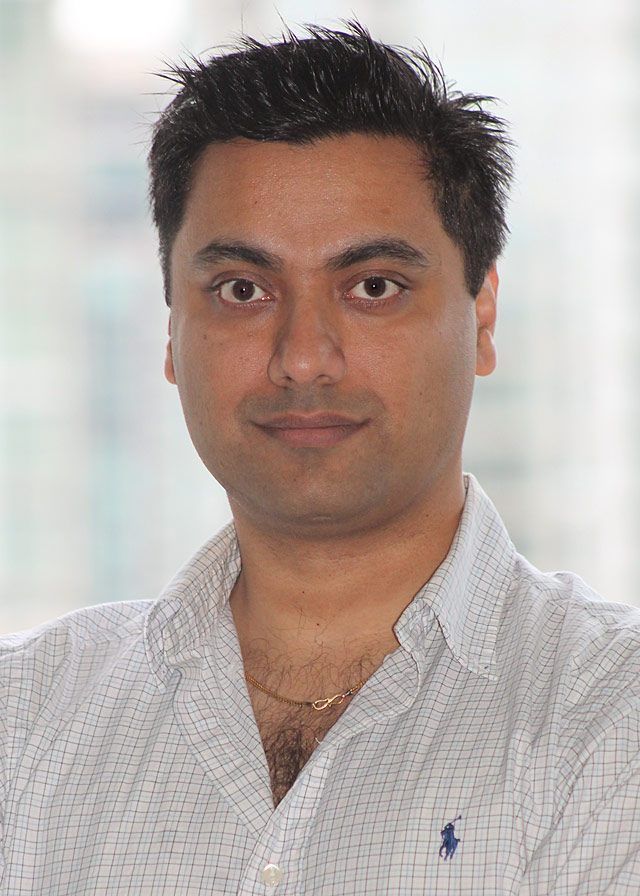 Pushkar Kumar
Founder, Chief Strategy Officer, and Board Director, GreenMantra Technologies
MBA 2008, Ivey Business School
Profile
Eye on entrepreneurship
The starting point:
Armed with a bright idea and a prototype for a new plastic conversion technology, Pushkar Kumar, MBA '08 – a former metallurgical engineer from India – hoped to launch a cleantech business in Canada. But he first wanted an MBA to learn the essentials of business management.
The clincher:
Ivey was the easy choice. His wife – Smita Yadav, MBA '06 – had taken the two-year Ivey MBA and was a huge promoter of the School.
"Whether the program was one year or two, I was already highly committed to the School. Its case-based learning model and the strength of the Ivey Alumni Network had huge appeal," said Kumar. "The one-year format actually worked in my favour as I already had nine years in the workforce and needed an MBA that would quickly help me to develop key skills, network, and launch back in."
Kumar said his only reservation was that the program's fast pace wouldn't allow him to build relationships. But since the majority of his cohort lived on campus or nearby – a perk of a non-commuter school – he built a strong network of supporters who encouraged him to follow his entrepreneurial dreams.
"I had always been thinking about entrepreneurship and was constantly evaluating various technologies, but once at Ivey, the desire became very strong and I started to believe that I could do it," he said. "I developed a solid foundation for becoming a successful and serial entrepreneur."
The return on investment:
GreenMantra Technologies, founded in 2009, was his New Venture Project. He developed a strategy for growth and raising capital while at Ivey. The rapidly growing company recycles waste plastic into specialty chemicals and has already received a gold award for green technology in the 2016 R&D100 Awards program and made the 2017 Global Cleantech 100 List.
Final words:
"I am very thankful to Ivey for accepting me to the program, offering a safe environment where you are not afraid to take risks and reach your full potential, and providing a strong network of supportive alumni who help you succeed in the industry," he said.