An exceptional line-up of speakers brought insights on the power of character-driven leadership and what it can mean for individuals, teams and organizations to a sold-out audience at the Ivey Leadership Summit held in Toronto.
Throughout the day, speakers demonstrated how they rely on their strength of character to meet challenges, perform in their roles, influence others, and ignite excellence. The audience of senior executives and C-Suite leaders learned how to:
Cultivate a deeper understanding of the power of character in the art of leadership;
Demonstrate the character necessary for leadership success because of its foundational role in making effective decisions, and taking transformative, generative action; and,
Develop character-driven leadership that out-behaves the competition and creates sustainable excellence, for their own organizations, as well as for society at large. 
The event was presented by the Ian O. Ihnatowycz Institute for Leadership at the Ivey Business School.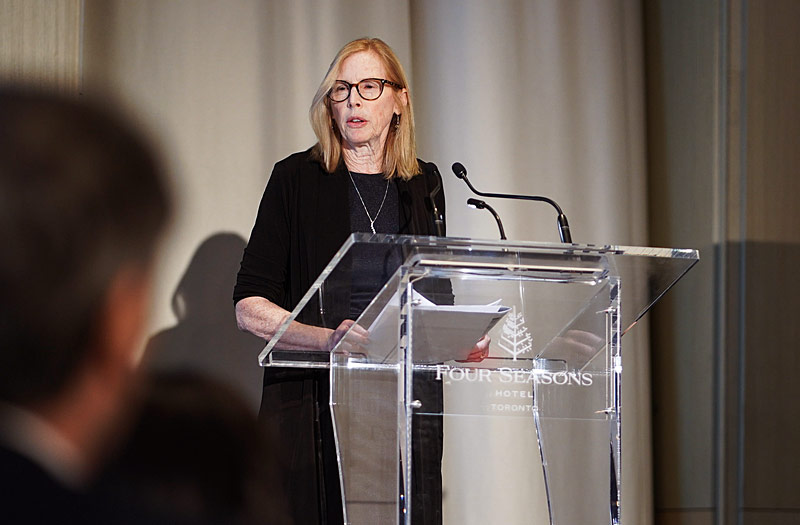 Ivey Professor Mary Crossan speaks on the link between character, culture, and excellence.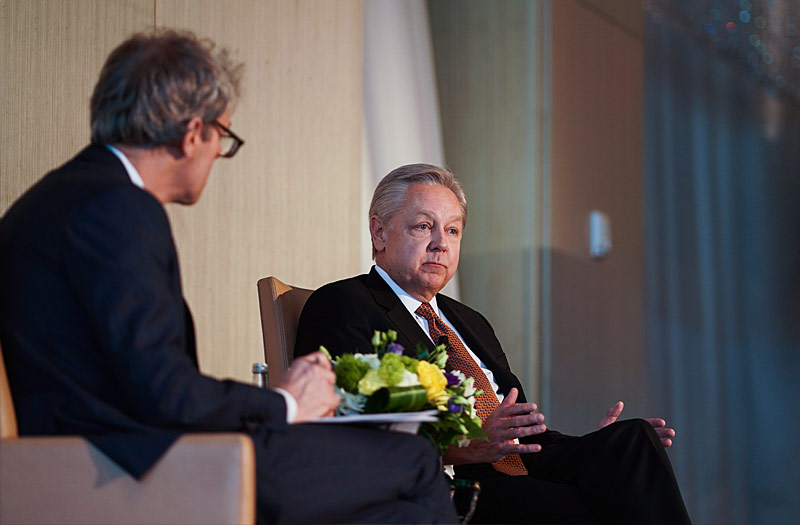 Fireside Chat: Michael Friisdahl, President and Chief Executive Officer of Maple Leaf Sports & Entertainment (MLSE), and Professor Gerard Seijts, Executive Director, Leadership Institute:
While Friisdahl heads up many of Canada's most recognizable sports franchises, he doesn't seek the spotlight, but firmly believes in creating lanes for people in order to build a winning culture. 
Friisdahl also reflected on the importance of courage in leadership.
"You have got to run the business as if you own it," he told Seijts.
He also discussed the importance of a leader's ability to pivot and evolve throughout the leadership journey:
"(As a leader), you have to change and evolve. I wouldn't be sitting in this chair, if I hadn't evolved."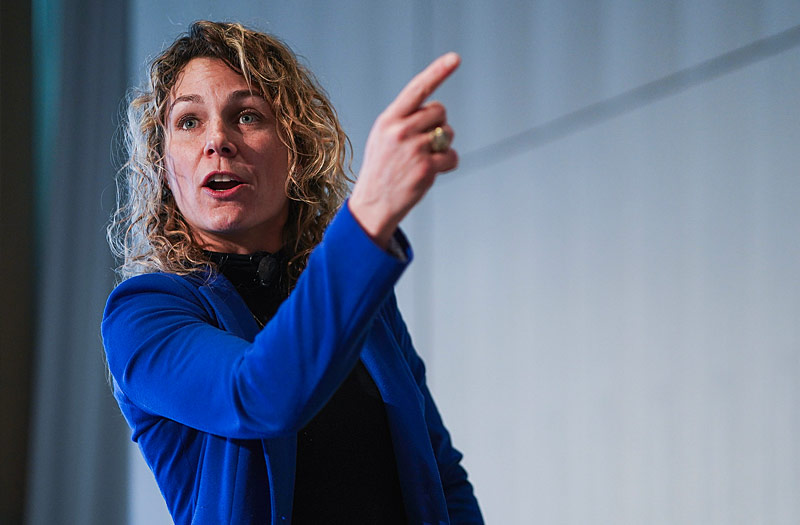 Keynote Address: Cheryl Pounder, two-time Olympic gold medallist:
Pounder on seizing the opportunity, helping others get there, and getting back to your centre: "Pressure is a privilege. As women, we need each other."
She also shared the importance of connecting and showing emotion as a leader. Speaking about the Canadian women's hockey gold medal victory at the 2014 Winter Olympics in Sochi, Russia, she said: "There was a team that didn't just do it for themselves, but they did it for you."
Pounder noted the importance of not simply participating, but also engaging and having courage: "We always have to consciously re-engage ourselves to continually evolve."
On the importance of finding your voice and having courage: "Once you say it out loud, you have to own it."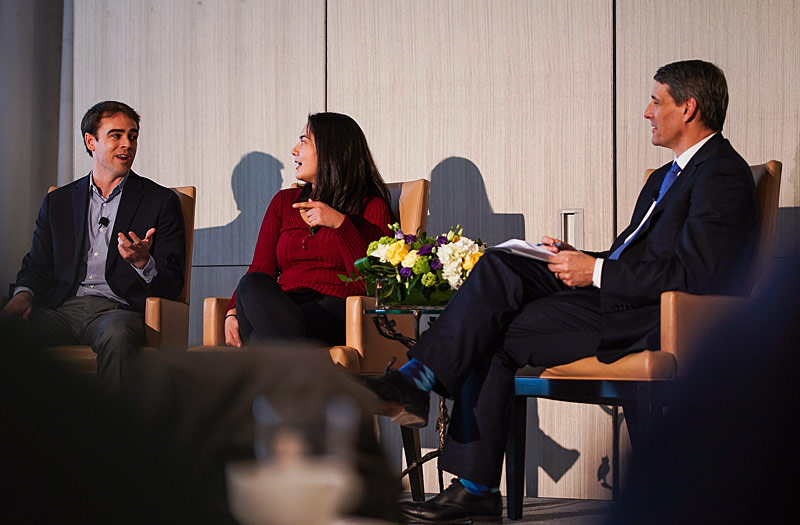 Fireside Chat: Tyler Shultz and Erika Cheung, Theranos whistleblowers and entrepreneurs, with Jon Hantho, MBA '89, President & CEO, CBI Health Group:
Shultz and Cheung, responsible for bringing down the ill-fated health testing firm Theranos, spoke on integrity, standing up for what you believe, and risking it all. 
During their talk, they suggested there was an open secret at the organization that the testing technology didn't exist. 
"The only thing Elizabeth (Holmes, founder and CEO) wasn't secretive about was being secretive," said Shultz on the culture at Theranos.
Cheung and Shultz discussed the lack of humanity at the organization, and how employees were discouraged from (and fired for) raising concerns, even among themselves.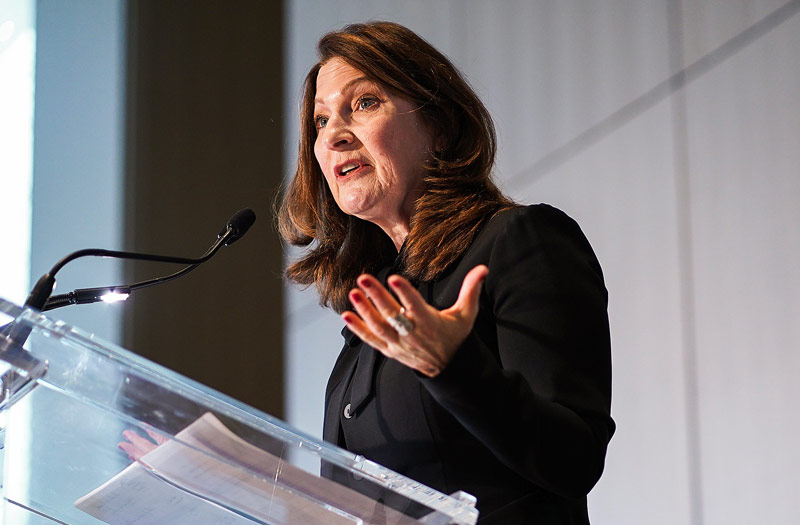 Keynote Address: Anna Maria Tremonti, journalist, podcaster and 17-season host of The Current:
Tremonti shared leadership stories from her many interviews with a vast array of leaders, including the first-ever Parliamentary Budget Officer for Canada Kevin Page, world-renowned architect Frank Gehry, and Gina Cody, former executive chair and principal shareholder of CCI Group Inc., a Toronto-based engineering consulting firm. 
"It takes character to lead with integrity," Tremonti said.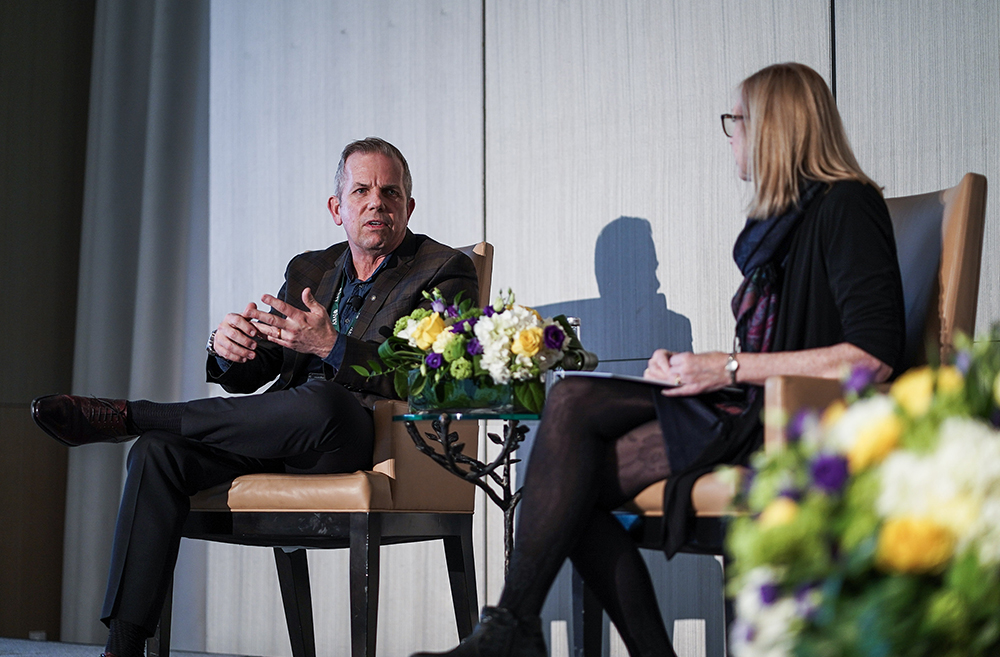 Fireside Chat: Elevating Character Alongside Competence in the Canada Revenue Agency (CRA):
Featuring Stephen Virgin, Director of Character Leadership, CRA, and Mary Crossan, Professor of Strategic Leadership, Ivey Business School:
Virgin is infusing character-based interviewing practices in the CRA. 
"Awareness of your character is one of the biggest things. It's important to be open to vulnerability and compassion."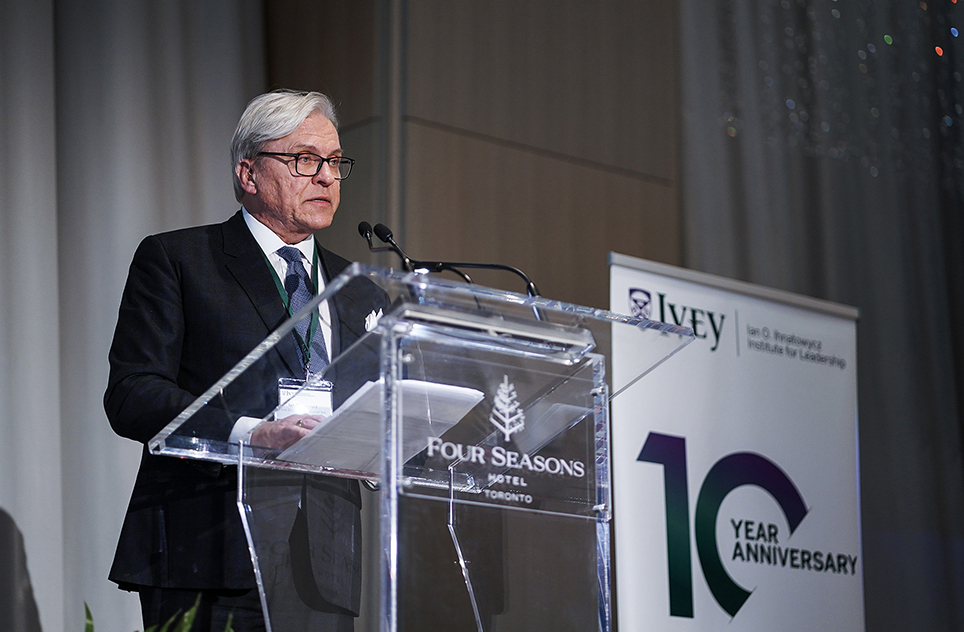 Ian O. Ihnatowycz, founder of the Ian O. Ihnatowycz Institute for Leadership:
Ian Ihnatowycz, founder of Ivey's Leadership Institute, talked about how Ivey's research on character is grounded in looking at the causes of the 2008 financial crisis.