News@Ivey
From battlefield to business school: Ivey veterans reflect on Remembrance Day
Cam Buchan
|
Nov 11, 2020
As Canada celebrates Remembrance Day on Nov. 11, we spoke to three military veterans who share their experiences and memories of their service, and the transition they have made to civilian life through Ivey's Executive MBA Program.
Jarrett McDonald, EMBA '21 Candidate & Lieutenant Colonel, Army Reserve
Associate Director of Airline Programs and Terminal Development at the Greater Toronto Airports Authority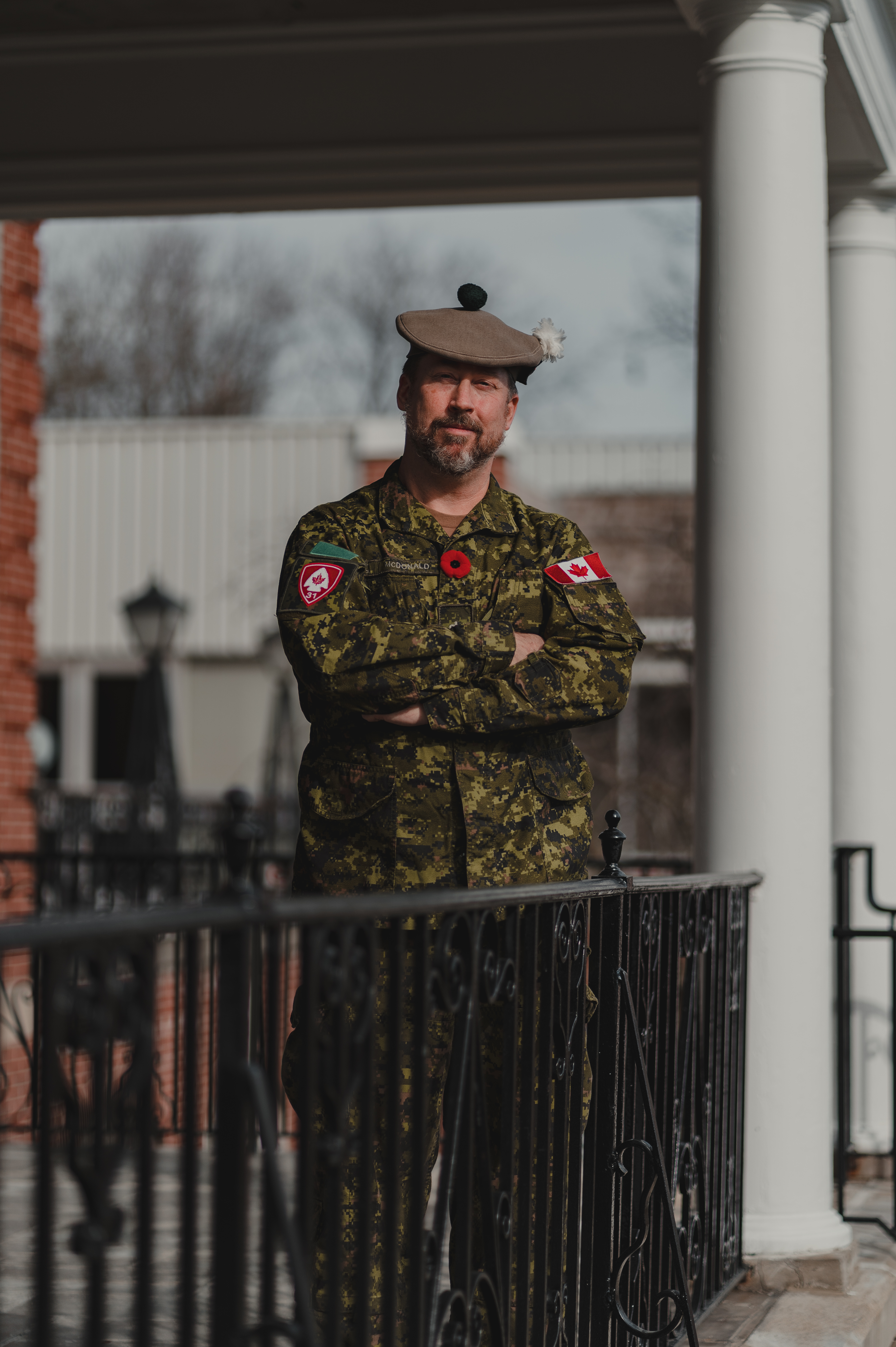 Remembrance Day is a time to pause and reflect. Jarrett McDonald's military service not only spanned three decades, but also spanned the globe, leaving countless memories and actions to reflect upon.
"Whether that's helping a village get clean water, building a school, providing security, or potentially being in conflict and coming out at the end of the day with your team unharmed and with some measures of success. That's the goal of any leader in the organization."
Together with fellow veterans and classmates Gabriel Granatstein, CEO of La Cie Canada Tire Inc.; and, Tim Main, Director of Operations and Supply Chain Automation at Metro, McDonald is part of Ivey's Executive MBA '21 class.
He joined the military in 1992 and was commissioned in '94. Now a Lieutenant Colonel in the Army Reserve, McDonald has held numerous appointments, including Deputy Commander of 31 Canadian Brigade Group in London. His military deployments include service in the former republic of Yugoslavia in 1994, and in Kabul, Afghanistan, in 2010.
These two tours presented very different challenges. In Yugoslavia, their role was to help curb the violence in the region, while in Afghanistan, McDonald was part of a team tasked with rebuilding.
"A key takeaway about being in the military, is that you bring a disparate team together – a bunch of individuals with different backgrounds – you train, you forge a team - and you go somewhere and do something incredible," McDonald said.
McDonald now continues to serve and pursue a civilian career, including an Executive MBA at Ivey.
"I'm in the midst of it right now, so it's like drinking from the fire hose," said McDonald. "My colleagues are extremely committed to everyone's success, and I'm impressed by the people who make it happen everyday."
David Quick, EMBA '16 & Retired Military
CEO, Dynamic Air Shelters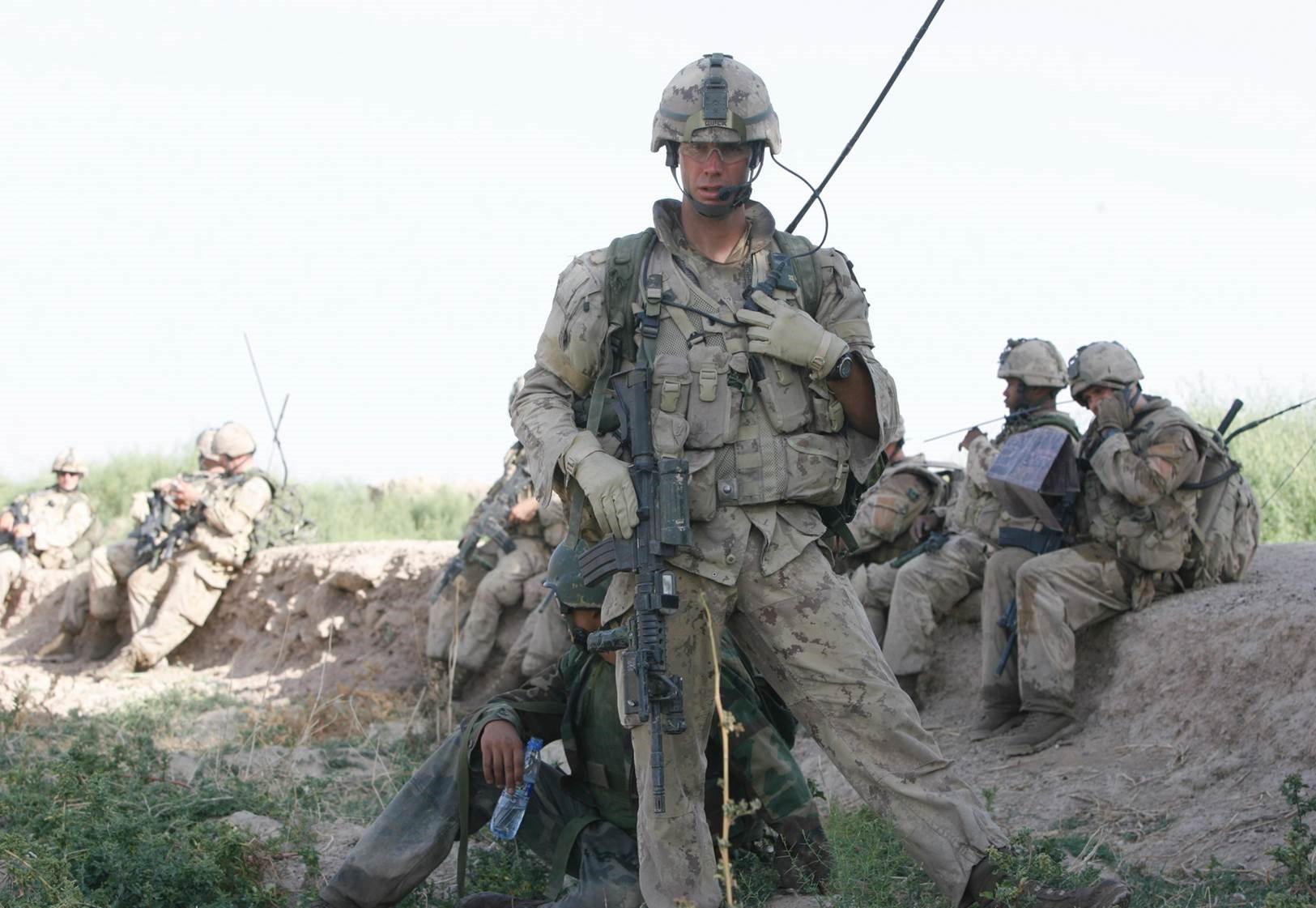 Remembrance Day has always had a special meaning for David Quick. But looking at it through a veteran's lens, the emotional connection is now even stronger.
"It's because of the relationships that were forged, and of course the losses that came to me, as well as the losses I caused. So, I will always have a special relationship with Remembrance Day," said Quick.
During deployment in Afghanistan, Quick was injured in a road-side bombing incident, and his recovery has given him a new perspective on life.
"I guess the only thing the injury did was say, 'Dave, you're growing old, and you better take care of the things that are important, like family, because you can't change those accidents or moments in time. But you can influence how you live each day.'"  
He served 20 years as a Regular Force Infantry Officer within the Royal Canadian Regiment, and has served in all three Regular Battalions, and the Canadian Special Operations Regiment. Quick commanded the 3rd Battalion (Light Airmobile Infantry Battalion) of The Royal Canadian Regiment from 2011-2013. He has deployed to such places as Bosnia, Kosovo, Haiti and Afghanistan and is one of only 18 Canadians to be awarded the Star of Military Valour.
 "But now looking at it as a Canadian and a business owner, I think it's more about Canadian values. I reflect on the sacrifices that soldiers, their families, and communities make to protect another country because that's one of the values we hold dear. It's a good opportunity to be thankful for the type of atmosphere we grow up in."
Paul Carroll, EMBA '16 & Retired Military
Head of Global Banking and Markets Business Continuity and Resilience at Scotiabank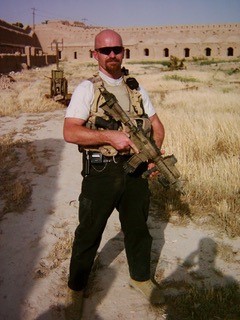 As part Canada's special operations unit Joint Task Force 2  (JTF 2), Paul Carroll served on the frontlines in Afghanistan against mid to high-level Taliban commanders, and was deployed for rescue missions for diplomats, journalists and others being held captive for political reasons around the world.
Carroll joined the military as part of the Governor General's Foot Guards in 1992. In 1996, he joined the regular forces (3rd Battalion, The Royal Canadian Regiment) until being selected for JTF 2 – in 2003. He was deployed in Bosnia, Haiti, Ivory Coast, and Afghanistan.
He shared these crucible experiences with fellow JTF 2 members Ben Leuenburger, EMBA '20, Senior Consultant at Deloitte; and, James Chorley, EMBA '17, Founder and CEO of Stronghold Alpha Ltd.
The misconceptions of leadership in the military – the clichés of yelling and blind obedience to the chain of command – are a long way from the truth, said Carroll.
"Few organizations invest as much time and energy into leadership training as the military – it's an absolute constant, and you are judged very harshly your leadership effectiveness. So, leadership becomes very much part of the DNA of a military leader."
Another important lesson learned in the military is looking out for one another. That's how Carroll found himself in the Executive MBA Program. He was invited to lunch with former EMBA Director Liz Snelgrove by military veteran and friend, David Quick, EMBA '16. The lunch quickly turned into a recruiting session, and Carroll found himself being handed "an absolute gift" of the opportunity to do his MBA.
"I thought this would be a great way to make sure I am set up for success in the private sector," said Carroll, who made the same recommendation to James Chorley, who was also preparing to leave the service. "You're always lending a hand to other folks who are transitioning. I owe a debt of gratitude to David, and I tried to pay it forward with James."
Carroll now serves as an Executive in Residence for Ivey's Ian O. Ihnatowycz Institute for Leadership.