Ivey Idea Forum
How conserving nature is the secret to a just and fair growth economy
Biodiversity loss is one of the biggest risks to business. Research shows one in five companies could face significant operational risks as a result of collapsing ecosystems. Yet companies are only beginning to explore their impact on the environment and very few have specific biodiversity preservation strategies.
How can biodiversity considerations lead to better business outcomes and create a better future for everyone? And how can Canada lead the way?
Join us virtually on June 13 for an important panel discussion on how innovative business models and new financial instruments can save the planet and your bottom line. The panel will include Marty Odlin, Founder and CEO of Running Tide, a global ocean health company that is innovating in this space. It will also include André Pawan Vashist, a social innovator working with Carolinian Canada on the Deshkan Ziibi Conservation Impact Bond, an award-winning model to help reverse biodiversity loss and support Canada's efforts to meet climate change goals.
The discussion will be moderated by Gal Raz, Ivey's Associate Dean of Research and the Critical Issues Goal Lead for research who is guiding the School's efforts to address the critical issues facing business and society. Raz is an associate professor of Operations Management and Sustainability and has published extensively in the area of sustainability. The discussion will be led together with Ivey's Oana Branzei and Diane-Laure Arjaliès, who are experts on conservation regeneration and financing biodiversity, where each will bring unique perspectives to the business of saving the biosphere.
Don't miss out on this opportunity to learn from leaders who share your interest in preserving the planet and influencing a course of action for business.


Event Details
June 13, 2023
(Virtual) 8-9 a.m. 


Topics You Will Explore
Futureproofing the economy by cultivating regenerative thinking and practices across sectors

Investing in biodiversity as a partner for climate-change adaptation

Becoming nature-positive by reversing and repairing the negative impact of traditional models of capitalism on nature
Ivey Idea Forums bring experts together to explore critical issues and transformational change that has global impact.
About the Moderator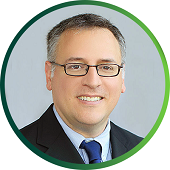 Gal Raz is the Associate Dean of Research and an associate professor of Operations Management and Sustainability at Ivey. His award-winning research centres on supply-chain management and sustainable operations, with a special focus on pricing, remanufacturing, innovation and government environmental regulations. Raz is the Critical Issues Goal Lead for research and the Chair of the Critical Issues Steering Committee at Ivey, guiding the School's efforts to address the critical issues facing business and society as part of the Ivey Next strategic plan. Read more

About the Speakers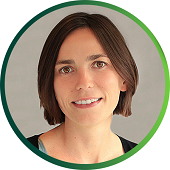 Diane-Laure Arjaliès is an associate professor belonging to the Sustainability, Managerial Accounting and Control and General Management groups at Ivey. As Ivey's Sustainable Finance Lab lead, she is pushing the boundaries of knowledge and practice by investigating how fashioning new devices, and collective actions can help transform financial markets towards sustainability. She is currently leading an extensive research program on conservation finance, aiming to channel capital toward protecting ecosystems, notably through conservation impact bonds. Read more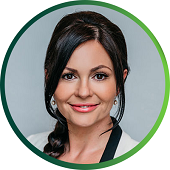 Oana Branzei is a professor of Strategy and Sustainability at Ivey. She is the founding Director of the HBA Sustainability Certificate program and the MSc Graduate Diploma in Sustainability. Ivey's champion for the United Nation's Principles for Responsible Education for the past decade, Branzei has since pioneered the ESG and SDG case curations and leads the global curations for Ivey Publishing. Her current research explores the bio-economy and advances subtractive theories of system changes that reverse harm, repair the damage done, and respect the biosphere. Read more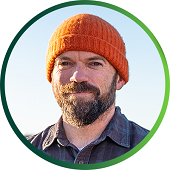 Marty Odlin is the Founder and CEO of Running Tide, a global ocean health company. A systems engineer and member of a fourth-generation fishing family, Marty founded the company in 2017 after seeing the devastating implications of climate change on his own community. Running Tide designs and deploys cutting-edge diagnostics and comprehensive interventions that rebalance the carbon cycle, decarbonize global supply chains, restore marine ecosystems, and revitalize coastal communities. Read more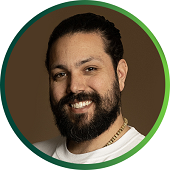 André Pawan Vashist is an award-winning social innovator who facilitates multi-stakeholder collaborations that are working towards social and ecological justice. One notable example is the international award-winning Conservation Impact Bond (CIB), an innovative, pay-for-success model that is scaling impact investment for sustainable landscapes backed by private, public and community financing. The CIB was facilitated by Carolinian Canada, a network of leaders growing a green future with healthy landscapes in the spirit and practice of reconciliation. Read More