News@Ivey
Speakers challenge HBA students to redefine success
Communications
|
Feb 13, 2018
Speakers at the recent Character and Candour HBA1 Leadership Conference challenged students to reposition priorities and redefine professionalism to find success inside and outside the workplace. The fifth annual conference took place Feb. 6, 2018, and was hosted by the Ian O. Ihnatowycz Institute for Leadership.
Kim Scott, co-founder and CEO of Radical Candor, Inc., kicked off the event by sharing her secret to giving and receiving feedback in a meaningful and productive way.
"When I was in business school, I spent a summer at a consulting firm where I learned one really important thing, that all of life's hard problems can be boiled down to a two-by-two axis," she said. "It is that you must care personally and challenge directly."
Scott said that somewhere along the way we've learned that professionalism is code for leaving your emotion and humanity at home. But to build strong relationships, she said you have to bring your whole self to work and create conditions that encourage everyone to do the same.
A Dragon balances business and family
Brett Wilson, a Canadian entrepreneur and former dealmaker on Dragons' Den, closed the day sharing his story and struggle to balance business and life.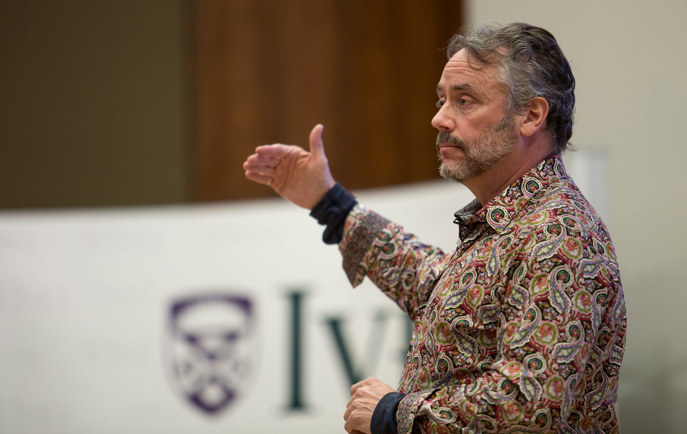 Although he was successful in the business world, he said his home life was a different story. After an argument with his daughter, he took a hard look at his priorities and decided to make a change. With his new definition of success, he encouraged students to find success in business without losing sight of what is most important: your health, family, and friends.
"There is nothing wrong with the pursuit of wealth," he said. "It is the single-minded pursuit that can be disruptive."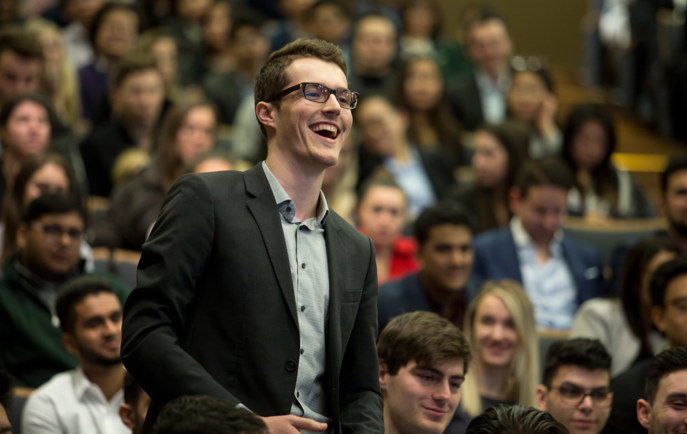 Students also participated in workshops to help them understand their own personalized self-assessment of leader character, and identified how character played out in the leadership of Nelson Mandela through the movie Invictus.
The day was made possible by generous alumni – a husband and wife team – who so firmly believed in the importance of candour, they donated $1 million to support research and teaching in this critical area.