News@Ivey
Last chance for summer reading: Picks from the Dean's Office
Dawn Milne
|
Aug 29, 2019
Don't let those back-to-school sales get you down; summer isn't over yet. Stretch those lazy, hazy days to the max by curling up in a hammock with a good book. For the final part of our Ivey Best of Summer Reads series, the Dean's Office offers these picks.
Sharon Hodgson's pick
Sharon Hodgson is Dean of the Ivey Business School.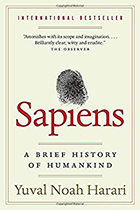 Sapiens: A Brief History of Humankind
by Yuval Noah Harari
How did humans come to rule the world? Israeli academic Yuval Noah Harari says it's because they can believe in things that exist purely in their imagination.
Ivey Dean Sharon Hodgson recommends this book that looks at the history of humankind and why it went from six species to just one.
"It's a great read, offering insights into human behaviour and why we need to think about changing our trajectory," said Hodgson.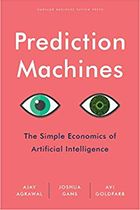 Prediction Machines: The Simple Economics of Artificial Intelligence
by Ajay Agrawal, Joshua Gans, and Avi Goldfarb
Hodgson also plans to read Prediction Machines, a book by three economists who frame Artificial intelligence (AI) as a drop in the cost of prediction to highlight its extraordinary potential.
"AI is going to impact jobs across the organization, so business educators need to figure out what roles computers should play, along with what management professions will need to be good at in the future," said Hodgson. "Doing this will allow Ivey to lead the way empowering managers and machines to leverage each other by working well together."
Rob Klassen's pick
Rob Klassen is Associate Dean, Faculty Development & Research, and a professor of Operations Management at Ivey.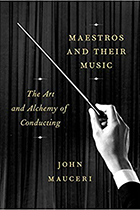 Maestros and Their Music: The Art and Alchemy of Conducting
by John Mauceri
John Mauceri has worked alongside some of the world's greatest musicians, and his inside look at the art of conducting has strong implications for leadership. Associate Dean Rob Klassen said beyond giving readers a view into the complexities of conducting an orchestra, this book has much to say about how a senior manager might co-ordinate, support, and ultimately lead a diverse group of highly-skilled professionals.  
"Much is covered about managing the process and relating to different stakeholders, with a particularly engaging chapter exploring, 'Who's in Charge?,'" he said. "The book is filled with remarkable stories and thoughtful insights about multiple approaches to achieve artistic success, as well as how to overcome challenges when leading a world-class organization."