News@Ivey
Back-to-school reading list and podcast recommendations
Communications
|
Aug 11, 2021
Ivey's Career Management team members have pulled from the worlds of sports, politics, and more for inspirational anecdotes and insights on leadership, learning, and growth. Check out their recommended resources below to help students prepare for their remarkable leadership journey at Ivey.
Books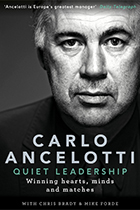 Quiet Leadership
By Carlo Ancelotti
Carlo Ancelotti has successfully managed some of the top football teams in Europe, but with a different approach from his rivals. He shares lessons about building a culture, being calm under pressure, and the management principles that guided him.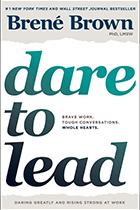 Dare to Lead
By Brené Brown
Times of uncertainty call for brave leaders and courageous cultures. Based on her research with leaders, changemakers, and culture-shifters, University of Houston Professor Brené Brown discusses strategies for managing difficult situations.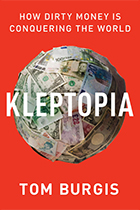 Kleptopia
By Tom Burgis 
Award-winning investigative journalist Tom Burgis weaves together four true-crime stories to show how political and moral corruption, weak regulation, and globalization are destroying the world around us.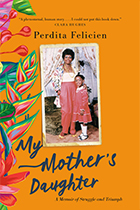 My Mother's Daughter
By Perdita Felicien
If you're looking for inspiration to get through hard work and challenges, you'll find it in Olympian Perdita Felicien's memoir. The former world champion hurdler tells how she and her family beat the odds together as they sought to make a better life in Canada.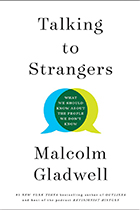 Talking to Strangers
By Malcolm Gladwell
Every person we meet has different assumptions, perspectives, and backgrounds. Using accounts from world history and recent news, Canadian journalist Malcolm Gladwell explores what goes wrong when talking to strangers and strategies for doing it right.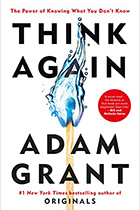 Think Again
By Adam Grant
Learning is important, but so is the ability to rethink and unlearn by regularly re-examining our assumptions. Organizational psychologist Adam Grant encourages us to consider alternative beliefs and opinions and embrace a culture of lifelong learning.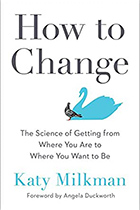 How to Change
By Katy Milkman
If you resist change, you're missing out on opportunities for growth and learning. Behavioural scientist Katy Milkman identifies what sabotages our attempts to make positive personal and professional change and the science that can help us make changes stick.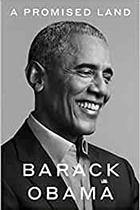 A Promised Land
By Barack Obama
Former U.S. president Barack Obama certainly knows about leading through crisis and creating change. In 2009, during the global economic crisis, he demonstrated the power of activism by becoming the first African American to hold office. His award-winning memoir contains reflections from his leadership journey. 
Podcasts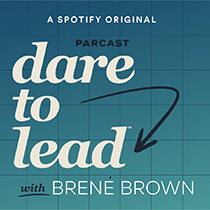 Dare to Lead
With Brené Brown
Based on her best-selling book by the same name, University of Houston Professor Brené Brown has conversations with bold leaders and changemakers about how they've learned to build courage.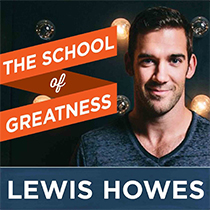 The School of Greatness  
With Lewis Howes
Best-selling author Lewis Howes, a former professional football player, interviews world-renowned leaders in business, entertainment, sports, science, health, and literature on how they unlocked their inner greatness.