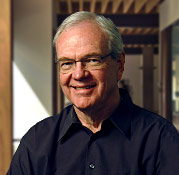 Education
BA (Economics), University of Toronto
MBA, Rotman School of Management
Profile
Chris is President of Riverhorse Strategic Advisors and Co-founder and Principal of Strategic Retreats, a consultancy specializing in strategic thinking and planning.
Early in his career, Chris was a senior marketing consultant with a national firm of management consultants; vice president sales and marketing with a multi-divisional manufacturer of paper products; and vice president merchandising with a successful home centre operation. A serial entrepreneur, he has played a key role in the launch of four companies, one of which grew to be a major player in its segment (electronic security for homes and businesses), and a custom publishing business that numbered among its clients some of North America's largest organizations.
Chris has worked with TEC, an international network of CEOs focused on improving their leadership abilities and achieving their professional and personal goals.He has been a director of the Canadian Association of Professional Speakers; a member of the Consumer Affairs & Communications Committee for Tarion, the new home warranty people; and a founding director of a foundation established to support research into a promising treatment for Muscular Dystrophy. He is a member of the Independent Review Committee of a speciality mutual fund.