About the Business Analytics Summer Practicum Partnership
The Ivey MSc in Management - Business Analytics is a 16-month program that aims to develop data-driven business decision-making skills through in-class discussions and real-world experiences. The goals of the program are to develop analytics professionals who can:
Understand the business case for a problem;

Solve the problem using appropriate analytics tools; and

Communicate the solution and approach to senior managers.
Practicum
The Msc in Management - Business Analytics Summer Practicum Partnership (also called the Ivey Analytics Laboratory (IAL)) is a critical component of the Business Analytics program. It presents an important opportunity for our Business Analytics students to gain real-world experience working in an analytics intensive environment. Students develop their analytics capabilities through applying skills learned in the classroom. 
Partner Organizations
In reaching out to you, our goal is to establish a mutually beneficial long-term relationship between your organization and Ivey, such that it is a win-win situation for both parties. Our expectation is that Business Analytics students will be able to perform useful work while helping analytics professionals address current issues of critical importance to the organization.
Practicum Project
The MSc in Management - Business Analytics practicum takes place between May and August and must be a minimum of 10 weeks in length. It may be longer if agreed upon by the student and the partner organization. During their practicum assignments, students are expected to undertake one or more analytics project(s). In working on the projects, they will develop a broad understanding of the organization, the industry, and the business issues, and contribute to solution development and implementation as appropriate.
Examples of past projects include:
Developed a performance dashboard using Tableau.
Analyzed customers and the effectiveness of marketing efforts with rewards programs.
Optimized pricing decisions using live input data.
Modeled complex relationships between weather components and aircraft operation flows.
Created a predictive analytics model to predict which customers are at risk of unsubscribing from email communications.
Produced a forecasting tool to understand demand for expensive spare parts.
Developed a fraud detection algorithm. 
Hire a Summer Student- Quick Facts
Work term- 10 weeks minimum (4 months encouraged; Summer (May-August))
Average Rate of Pay- $20-$25/hr
Eligible for Ontario Co-Operative Education Tax Credit
Stipend available for NGOs and Community programs
Become A Partner
If you represent an organization and have an analytics project that would be a fit collaboration, please complete the online application form (below) to be considered for collaboration with the Ivey MSc in Management, Business Analytics, Summer Practicum Partnership. Our office will contact you within seven business days to discuss your project proposal. (If you are an entrepreneur with a new venture start-up idea please contact Miranda Wickett directly by email.)
If you have any questions or concerns before applying, please contact the MSc Program Manager, Miranda Wickett at mwickett@ivey.ca
Apply for the Ivey MSc Summer Program Partnership
Need Assistance With This Form?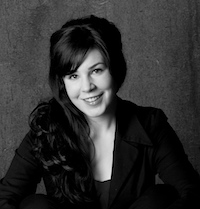 Miranda Wickett, MA
MSc Program Services Manager
Email: mwickett@ivey.ca
Miranda oversees the experiential learning portfolio in the MSc program. She is responsible for client relations, legal and safety of all placements, internships and work terms for the Business Analytics and Digital Management streams. She's had experience in educational governance, curriculum design, teaching, guidance and career counselling. She holds a Masters degree from the University of North Carolina, and two undergraduate degrees from the University of Western Ontario (Political Science and Education). In addition to her roles in higher education, she has over a decade of experience as an entrepreneur. Reach out to Miranda to discuss some opportunities, today!