Whistleblowing, CPAs, and leadership for the 21st century
When


March 21, 2019, 7:30AM - 10:30AM
Where


Toronto Board of Trade, First Canadian Place, 77 Adelaide Street West, Toronto, M5X 1C1 View map
It has been 17 years since the WorldCom accounting scandal rocked the financial markets and the world in general. Since then, there has been a push for more regulations, including the Sarbanes-Oxley Act, which reformed corporate governance in the U.S. and shaped regulatory environments worldwide, including in Canada. More recently, there has been a push back against such regulations.
What have we learned since the WorldCom fraud and how does it affect accounting today? Are we in danger of history repeating itself?
Join us as Cynthia Cooper, the former Vice President of Internal Audit at WorldCom who blew the whistle on the fraud, shares her personal experiences and lessons learned at WorldCom and gives advice on recognizing and handling ethical dilemmas.
Then a panel, including Cooper, Kelly Gorman (EVP, Regulatory & Standards, CPA Ontario), and Bill Furlong, MBA '87, ICD.D (Executive-in-Residence at Ivey's Ian O. Ihnatowycz Institute for Leadership), will discuss your responsibilities as a practitioner and why character-based leadership informs your professional judgment, which matters to both you and your organization.
This is an exclusive Ivey event presented by the CPA-Ivey Centre for Accounting and the Public Interest and CPA Ontario.
REGISTRATION CLOSED
Tickets: $25
Event Details
James C. Taylor Distinguished Lecture in Finance
March 21, 2019

7:30-8 a.m. – Registration and breakfast
8-9 a.m. – Presentation from Cynthia Cooper on causes of corporate scandals and building a strong ethical foundation in organizations
9-9:30 a.m. – Panel discussion with Cynthia Cooper, Kelly Gorman (CPA Ontario), and Bill Furlong, MBA '87, ICD.D (Ivey's Leadership Institute)
9:30-10 a.m. – Q&A
10-10:30 a.m. – Networking
Location:  Toronto Board of Trade, First Canadian Place, 77 Adelaide Street West, Toronto, M5X 1C1
Topics You Will Explore
What are the current regulations and how are they changing the accounting landscape?
How can you navigate this new environment?
How do courage, leadership, and professional judgment come into play?


About the Speakers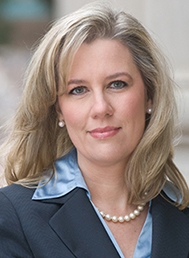 Cynthia Cooper began her career in public accounting and is now an internationally recognized speaker, consultant, and best-selling author. She was named one of Time Magazine's Persons of the Year for her role in uncovering the fraud at WorldCom and featured as one of the 25 most influential working mothers in Working Mother magazine. She has won awards for her contributions to educating the public about economics, business, and finance and was the first woman to be inducted into the American Institute of Certified Public Accountants Business Hall of Fame.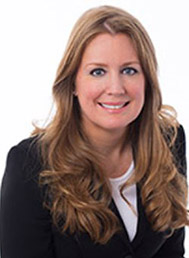 Kelly Gorman, CPA, CA is EVP, Regulatory & Standards and leads the Registrar, Practice Inspection, Member Advisory Services, Standards Enforcement, and Investigation and Prosecutions teams at CPA Ontario, a role that is crucial to the organization's protection of the public interest. Prior to joining CPA Ontario, she served as Deputy Director of Enforcement and the first Chief of the Office of the Whistleblower at the Ontario Securities Commission. Her extensive background as a policy advisor to those charged with governance will continue to ensure the integrity of the CPA profession in Ontario.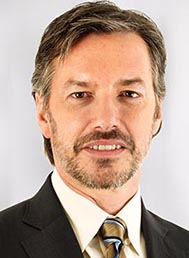 Bill Furlong, MBA '87, ICD.D is an Executive-in-Residence at Ivey's Ian O. Ihnatowycz Institute for Leadership and a former Commissioner at the Ontario Securities Commission. He chaired the OSC's Audit and Finance Committee and was on the Adjudicative Committee. Prior to that, he was a senior banking executive with more than 20 years of experience in Canadian and international capital markets. In 2012, he retired as Vice Chair, TD Securities and Senior Vice President, TD Bank. While at TD, he had global responsibility for the ABS business, and subsequently its Middle and Front Office governance, compliance and oversight programs for TD's global trading and sales businesses.
About the Moderator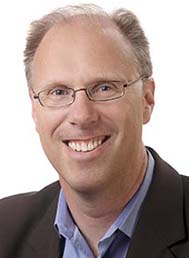 Mitch Stein, CPA, CA is an assistant professor of Managerial Accounting and Control at Ivey. He is also Director of the CPA-Ivey Centre for Accounting and the Public Interest. He is a Chartered Accountant who formerly practised in corporate, research and development, executive, and cross-border taxation with Deloitte for 10 years. His research explores corporate governance issues, transparency, and accounting regulation in terms of social control. His awards include being an Ontario Graduate Scholar and American Accounting Association Doctoral Consortium Fellow. He also received The Institute of Chartered Accountants of Ontario Doctoral Fellowship.


About the James C. Taylor Distinguished Lecture in Finance
The James C. Taylor Distinguished Lecture in Finance began in 1984, in honour of the late Professor Emeritus James Coyne Taylor. It is funded by Ivey alumni and features outstanding leaders in finance, in recognition of the wisdom and wit Taylor delivered as a teacher and scholar in the fields of accounting and finance. Taylor taught at Ivey from 1949 through to his retirement as Senior Professor in 1980.
A native of St. Thomas, Ontario, Taylor, HBA '38, began his career upon graduation from Western, joining Clarkson Gordon & Company before accepting a teaching position in 1945 at the University of British Columbia. He served as a member of the Western teaching team at The University of the West Indies in Jamaica, and was a long-time member of the faculty of Western's Management Training Course. He was granted an honorary degree of Doctor of Laws by Western University in 1981.