News@Ivey
Ivey faculty and their favourite cases
Communications
|
Aug 14, 2017
Three Ivey professors share their favourite cases to teach – the ones that spark passionate debates and discussions in the classroom, teach valuable lessons, and prove why we swear by Case-Method Learning.
Fraser Johnson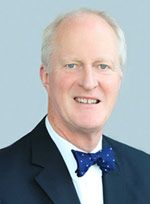 There are almost too many to choose from, but my favourite case to teach is "3M Canada: The Health Care Supply Chain."
The 3M Canada Medical Division relied on value-added resellers (VARs) to distribute its products to Canadian hospitals. However, hospital strategic sourcing managers were pressuring 3M to ship product directly to the hospitals as opposed to using VARs to cut costs. Scott Davis, national manager key accounts and channel markets, had to prepare an analysis of the Medical Division's distribution system and to make recommendations regarding potential changes.
The 3M case provides a classic example of a problem were there are two alternatives – one alternative makes financial sense and the other better aligns with the company's strategy. Students are forced to grapple with the trade-offs and ultimately look for other solutions. It demonstrates to the students that decisions are not "black and white" and good managers are able to identify opportunities that balance qualitative and quantitative (e.g., financial) considerations.
Although I teach this case in my supply chain elective, it has issues related to marketing (e.g., distribution) and therefore appeals to a wide audience. At first the students focus on the financial aspects of the decision, taking the approach that changing to the direct model would be appropriate if it can be justified financially. It is not until after we review the cost/benefit analysis that someone in class will raise the strategic considerations of the decision, which forces the students to think more deeply about the implications and how they can sell their recommendations to senior management.
Stay informed about news and events at Ivey Business School.
Nicole Haggerty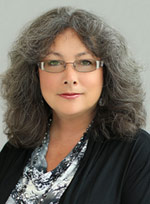 One of my favorite cases is called "Toybox: Managing Dynamic Digital Projects."
The case involves a post-production film animation company that works with Hollywood clients to use leading edge computer animation techniques in films like Chicago, Fight Club and Panic Room. They have demanding clients that want them to do things outside of work they bid on, so they are losing money and need a much more effective information system to manage communications and resources to reduce inefficiencies and bill clients.
I really love that the case has no easy answer – they could buy a system or build it internally. Neither is great because the out of the box solution isn't perfect and it's not clear they have the internal capabilities to build what they need. It also is a case that requires careful student analysis and preparation to fully appreciate the urgency of the situation – without that analysis, students will not appreciate the full scope of the program and therefore will be more likely to make poor decisions. It's a demanding case.
Students really like the case because of how much they learn about analyzing business processes, especially in service-based organizations, in order to understand what information they need to operate effectively and profitably. They are really interested in the setting – we are able to show them a video of the nature of post-production work and the degree of animation present in contemporary films. Finally, we are able to show a video of the protagonist in the case when he visited Ivey. This adds a degree of richness and insight that they really appreciate.
Michael Taylor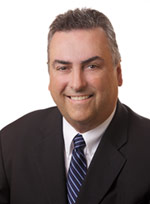 One of my favourite cases to teach is one that I wrote a few years ago called "Boise Automation: The Lost Order at Northern Paper." It is a B2B case, in which a sales rep loses a $1.2 million contract to supply an industrial automation system. The case is a reflection of the seven month selling cycle, including an examination of the sales rep's customer call-logs during that time. On the customer side, there are a series of people/positions involved in the buying process, who all have a different perspective on this large purchase.
I really enjoy the class discussion for this case. Even though the account manager is experienced and has a long successful track record, it is easy to toss him under the bus for a series of missteps during the sales process, which become apparent with a reflective analysis of his call-logs. By the end of the class, the students realize that B2B selling is difficult, and complex. It is difficult to manage a sales funnel of opportunities, and follow a regimented process to qualify sales leads.
Students always remember this case, because it takes them on a journey from day-to-day customer interactions, to a larger picture of effectively managing the company's revenue generation abilities.