News@Ivey
Connecting Ivey Alumni worldwide
What a day!
The global pandemic may have resulted in the cancellation of most in-person events around the world.
But Global Ivey Day (GID) responded with a new look, and digital programming, that included live interviews, case studies, Instagram takeovers, a virtual session on organizational resilience, and the launch of a new Ivey leadership podcast. Alumni also gathered online in the evening for regional and class-organized virtual happy hours.
"The success of Global Ivey Day is thanks to the amazing commitment of the Ivey community. From our Alumni Relations team, to all the Faculty involved, the Ivey Academy, the Entrepreneurship team, IT, Marketing and Communications, and the Ivey Alumni Network Board – everyone came together to pivot in less than eight weeks to develop an exceptional day of virtual programming," said Cathy Vitkauskas, Executive Director, Advancement. "And in a time when connection has never been more important, the Ivey Alumni Network fully engaged and participated in a day designed to celebrate the power of the Ivey Network. My sincere thanks to everyone involved!"
The 11th annual event, founded by the Ivey Alumni Network in 2010, gave Alumni around the world a chance to reconnect with friends, colleagues, and classmates and with the Network as a whole.
Wherever they were, and wherever there was a connection, Ivey Alumni joined in the celebration. Throughout the day, Alumni also posted their favourite photos with classmates during their time at Ivey.
A new podcast experience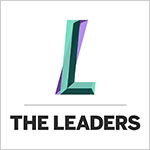 Special on GID, Ivey launched The Leaders by Ivey podcast series, with Dean Sharon Hodgson as the guest of Episode 1: Leading change with a common purpose. Hodgson, and host Matt Quin, EMBA '18, Director, Ivey Publishing, looked at the successful pivot the School has made in creating an exceptional online class experience.
Participating in her first GID experience as Dean, (Hodgson was four days away from her official start as Dean last year), she also noted the importance of the Ivey Alumni Network in supporting the School through the pandemic.
"What I've learned over this first year of being part of this organization is just how "sticky" this Network is. Time and time again, I have seen the Network step up in so many incredible ways to help the School, and also to help each other."
She encouraged Alumni to reach out to support the Network during the COVID-19 shutdown.
"I hope that everybody takes a moment today to just think about someone in the community that they can help, that they should be reaching out to, that they haven't heard from in a while, and make a connection, and reach back in and check on them and see how they're doing. Our Network is strong and I hope that everybody continues to reach out and take care of their network, as we go forward."
Subscribe on Apple or Spotify >>
Leadership moments with Joey Bergstein, HBA '91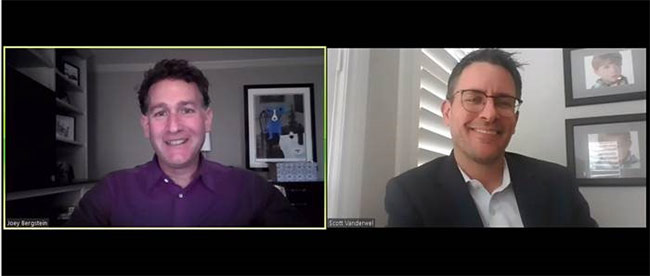 Scott Vanderwel, HBA '98, Chair of the Ivey Alumni Network, spoke with Bergstein, CEO of Seventh Generation, and recipient of the 2020 Ivey Alumni Achievement Award, discussing key leadership moments in Bergstein's career, the current crisis, and his organization's climate leadership.
"There are three things I think about when I think about how to do you manage a career, or how to do you manage a business. So the first is mission. And what is your North Star? What is it that you want to accomplish in life? And never lose sight of that. The second thing is embracing risk or chaos. When I've taken risks, I've really had the most exciting parts of my career. Embrace risk. Everything tends to work out. The third piece is grit. For me, grit is really about 'stick-with-it-ness.' All those things worth having are worth fighting for. Don't give up, keep pushing through it and you will get to where you want to get to."
Instagram takeover: Entrepreneurship
Professor Eric Morse, Special Advisor to The President and Director of Entrepreneurship at Western University, along with the Pierre L. Morrissette Institute for Entrepreneurship community, hosted an Instagram experience on resilience in the post-COVID world.
Watch on Ivey's GID 2020 Instagram Story.
Virtual mini case studies
Ivey Associate Professors Nicole Haggerty, HBA '89, PhD '04, and Ann Frost led Alumni in virtual case study sessions on key decision moments in the careers of senior Alumni leaders.
Look for the recorded case studies as they are posted.
Ivey Academy Livestream: Organizational Resilience

David Loree, and Martha Maznevski, PhD '94, joined Ivey Alumni Larissa Chaikowsky, MBA '04, Chief Operating Officer, US Wealth Management at BMO; Matt Busbridge, MBA '09, Senior Strategic Engagement Leader, Public Sector at Amazon; and, James Scongack, EMBA '17, Executive Vice-President, Corporate Affairs & Operational Services at Bruce Power in an interactive session on organizational resilience.
Watch the Ivey Academy recording 
Instagram takeover: The Women of Ivey Network
Members of the Network provided advice on thriving through uncertainty and strategies for a connected, meaningful, and energized life.
Watch on Ivey's GID 2020 Instagram Story.
We're already counting down the days until the 12th annual Global Ivey Day: May 13, 2021.