News@Ivey
Ivey Executive Program prepares leaders for a new era of business
Communications
|
May 4, 2022
Armed with new leadership insights and specific plans for making strategic impact, the 36 leaders from the Ivey Executive Program's Class of 2022 are ready to help their organizations embrace the opportunities of the post-pandemic business environment.
The Class of 2022, which graduated on April 29, is the first cohort of the program since COVID-19 hit and that made the learnings that much more relevant. The Ivey Executive Program (IEP) is a leadership program from The Ivey Academy for senior executives who are preparing for the next level of responsibility with their organizations. Each session is team taught by multiple faculty members representing various areas of expertise; such as Organizational Behaviour, Entrepreneurship, Communications, Finance, Operations, and Marketing. A key element of the program is the LEAP (Learning Embedded in Action and Practice) Project whereby participants work with faculty, coaches, and other participants on an action plan for a specific challenge or opportunity in their organization.
Although none of the LEAP projects were pandemic-specific, Larry Plummer, an associate professor in Entrepreneurship and co-director for IEP, said some of them were tangentially related to COVID-19 and the group discussed post-pandemic issues such as retaining talent or incorporating hybrid or remote work models.
"I think the theme is that organizations are coming out of the age of COVID and they need to figure out a strategic direction for where they are going to go in the next few years," he said.
One-on-one leadership coaching
Another key focus of the program is on leadership development guided by Ivey-certified executive coaches, which is done in a variety of ways. Prior to the program, participants meet virtually with their personal coach, discuss 360-degree feedback on their leadership impact, and set leadership development goals. During the program, participants dive deeply into leadership impact with a day-and-a-half session of experiential work in teams, where they are challenged by their coaches with a series of tasks. Leaders then receive powerful feedback from their peers on the team. They follow up on their development in subsequent individual sessions with their coaches.
Martha Maznevski, PhD '94; a professor of Organizational Behaviour, co-director of IEP, and Faculty Director for Executive Education; oversaw the leadership development portion and said the participants became more effective at managing their impact from the combination of experiences and dialogue.
"They receive a lot of feedback from people who really care about them in the program, but aren't part of their organization back home. They are already good leaders, but this is like taking them from the minor leagues to the pro leagues in a sport," she said. "It makes me so optimistic. I know organizations are facing a lot of challenges now. When I work with a group of leaders like this, who really engage the experiences here, I know they're going to take what they've learned with us and each other and use it to make a big difference."
Interactive learning
The participants had many different opportunities to learn from each other. In addition to week-long modules in February, March, and April – two of the three in person at Ivey's Spencer Leadership Centre – the participants also worked on a case competition, which was a new addition to the program. The program closed with the participants, divided into small groups, doing dress rehearsals of their LEAP presentations, which they'll launch back at work.
An unexpected highlight from the group's experience was when one participant was promoted to CEO of his organization during the program.
"It was a very warm moment. We were all so proud of him," said Plummer. "This group became really close. The participants really gelled and got to know each other well. They've already set up online communities so I know they'll stay in touch."
Although their LEAP projects differed and the participants came from a broad range of backgrounds, such as government, private industry, utilities, and hospital systems, Plummer said by the end of the program, the participants were able to see the commonalities in their challenges and give each other feedback.
Takeaways from IEP participants

Participant Stefanie Ralph, who is Executive Director of Nursing at Yukon Hospital Corporation, said she experienced this firsthand and that was one of her biggest takeaways from the program.
"We often trick ourselves into believing our industry is unique. Through learning and networking with colleagues representing a diverse group of industries, I am confident our opportunities and challenges are more similar than they are different," she said. "This understanding has, and will continue to, broaden my thinking as a leader."

For Mike Waller, Senior Director of Business Development at ATCO Group, the opportunity to build relationships with other executives from diverse businesses and industries made for a meaningful learning experience.
"The Ivey Executive Program as a whole has been one of the most valuable learning experiences of my life. This is entirely a result of the teaming approach Ivey leverages throughout the program. We built a very special relationship within our LEAP team, always there looking out for and supporting each other throughout this intensive program," he said.
The program has had a significant impact already on who I am as a leader, and will continue to help me grow in my leadership approach throughout my career and beyond."
– Mike Waller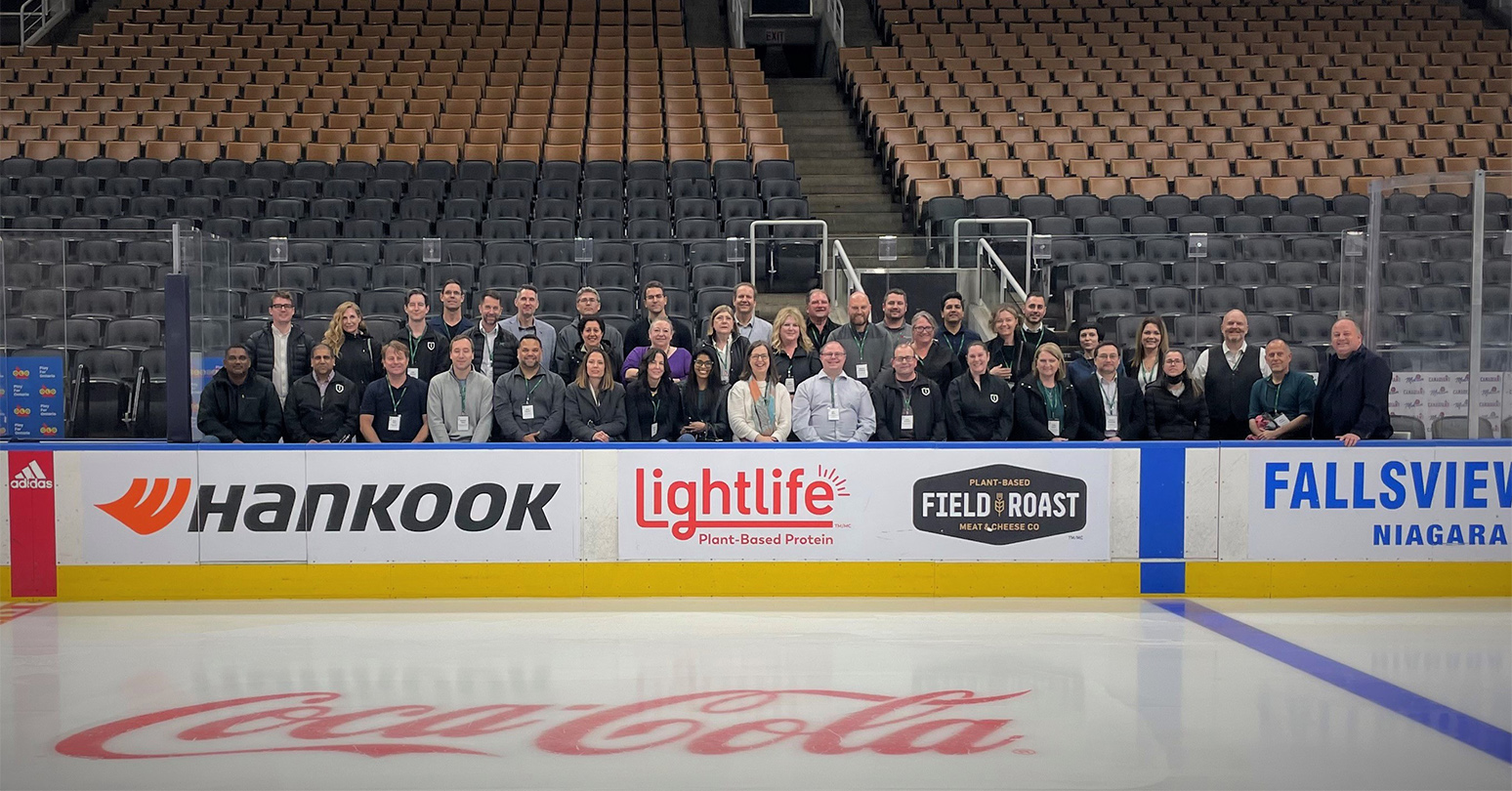 The IEP group experienced intense learning sessions and some fun group activities; including a tour of the Scotiabank Arena and interactive discussion with Dan Morrow, Ivey Executive Program '18, Senior Vice President, Food and Beverage at Maple Leaf Sports & Entertainment (MLSE).