On October 3, The Ivey Academy held its inaugural alumni event, "Embedding Leadership Practices," at a packed Airship 37 in Toronto's historic Distillery District. The half-day event brought together Ivey Academy alumni and Canadian HR/leadership development experts to share best practices, discuss strategies for embedding good leadership practices in organizations, hear from prominent guest speakers, and network with other Academy peers.
The event commenced with an interactive discussion led by Ivey Academy faculty directors Martha Maznevski and Tony Frost.  Attendees had the opportunity to share with each other the key leadership requirements that are critical in meeting their organization's biggest challenges.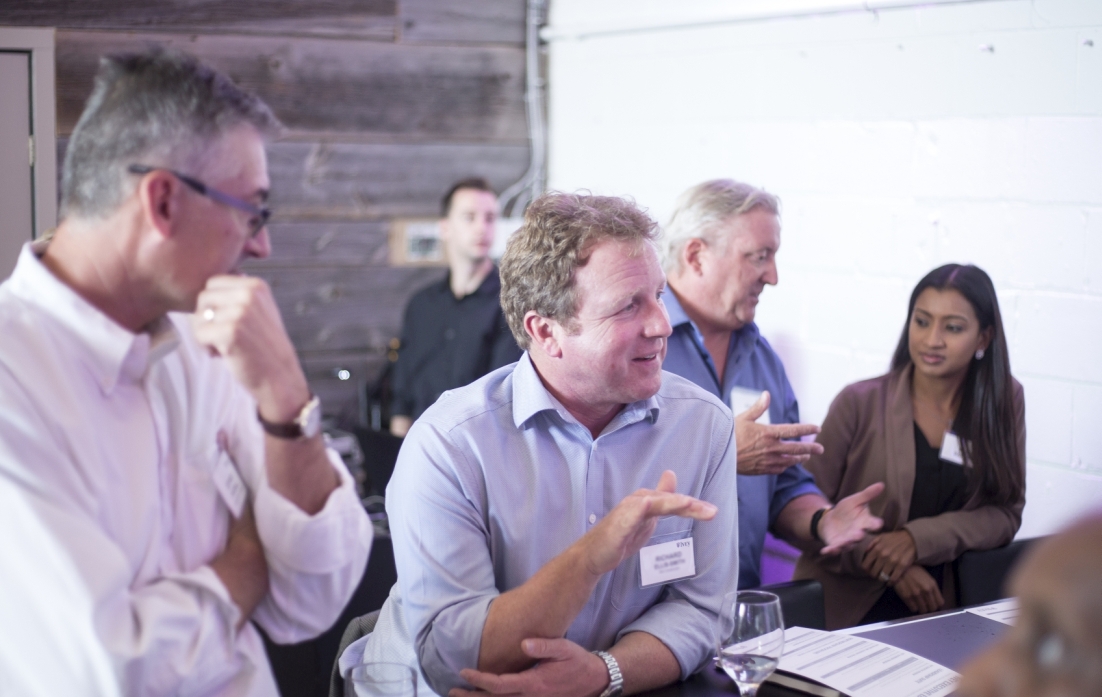 Following the discussion, Gerard Seijts of the Ian O. Ihnatowycz Institute for Leadership shared insights on what leader character is and how it influences the way that we lead. "Character has traditionally received the least attention - both in research as well as in our day-to-day practices and conversations. Yet, when we think about both the famous and infamous leaders of recent times, it's impossible not to think of their character," said Seijts.
Seijts then facilitated a panel discussion on leader character with Ivey Academy alumni Lisa Butler, Chief Talent and Diversity Officer at Manulife, Mona Malone, Chief Talent and Learning Officer at BMO, and Ferio Pugliese, EVP, Customer and Corporate Affairs at Hydro One. The panel spoke about organizational fit as it relates to character, the ability to develop leader character, leading in a VUCA environment, and the benefits of having a diverse workforce in an organization.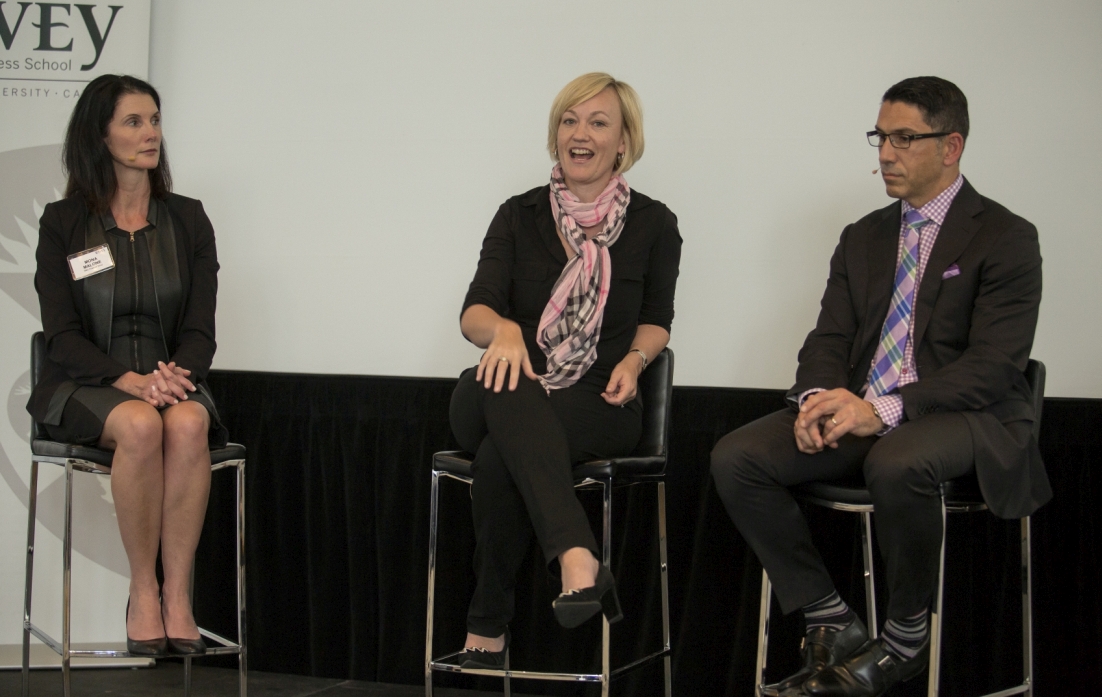 The agenda concluded with keynote speaker Jeff Orr, HBA '81, President & Chief Executive Officer, Power Financial Corporation. Orr shared the leader character lessons he learned over the course of his career. "The strength of leadership is rooted in values. If you get it right, you create a bond with the people that surround you," said Orr.
Attendees had the opportunity to ask Orr questions, sparking a lively debate. When asked what the greatest leadership challenge for both political and business leaders in our time, Orr replied "technology and the rapid pace of change."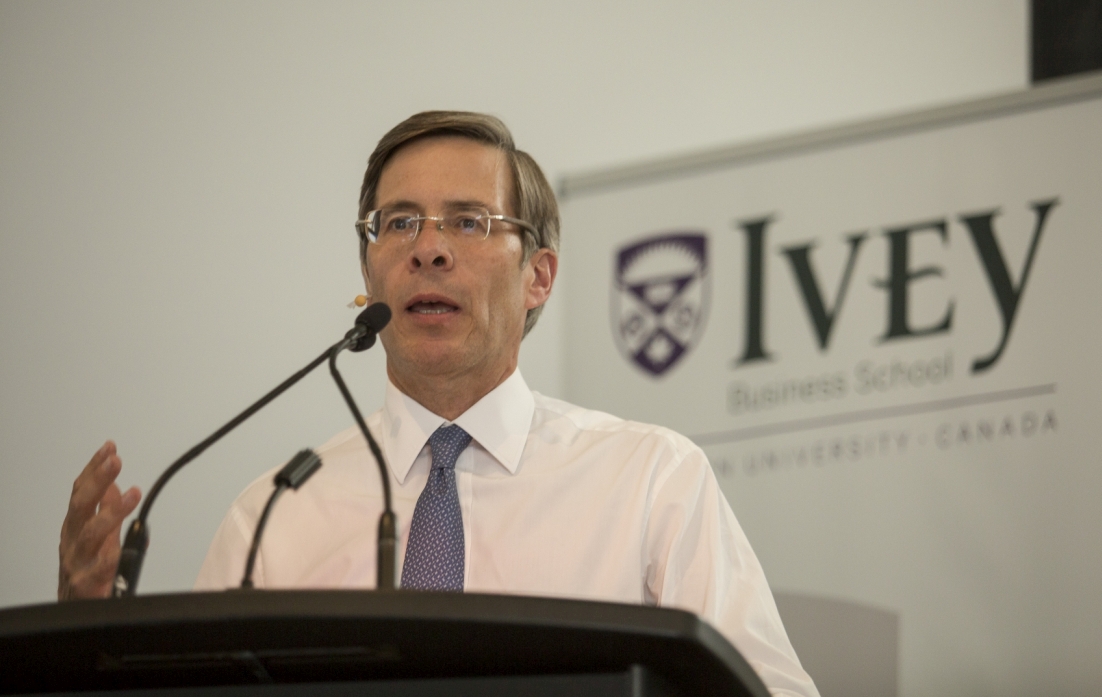 At the conclusion of Mr. Orr's talk, attendees enjoyed oysters, cocktails, and time to network. Ivey Academy alumna Mary-Jo Hewat, Senior VP of Human Resources at Genworth Canada, found the event to be particularly relevant to her current role.
"I can always count on Ivey to provide thought provoking yet practical insights into leadership capital. Whether it is the work being done through their faculty, the lessons learned from their guest speakers, or the stories shared from fellow participants, I come away having gained a fresh perspective and innovative ideas," said Hewat. 
This initial event is part of a broader alumni engagement and client reinvestment strategy. "The Ivey Academy Network is committed to lifelong learning and relationships, professional and personal growth, and reinvestment in our corporate partners. We want to extend the learning for our alumni post-program and keep them connected with fellow peers. We have a number of initiatives underway, such as this event, which provide them with the perfect opportunity to do so," added Heather Hitchcock, Associate Director, Ivey Academy Network & Corporate Development.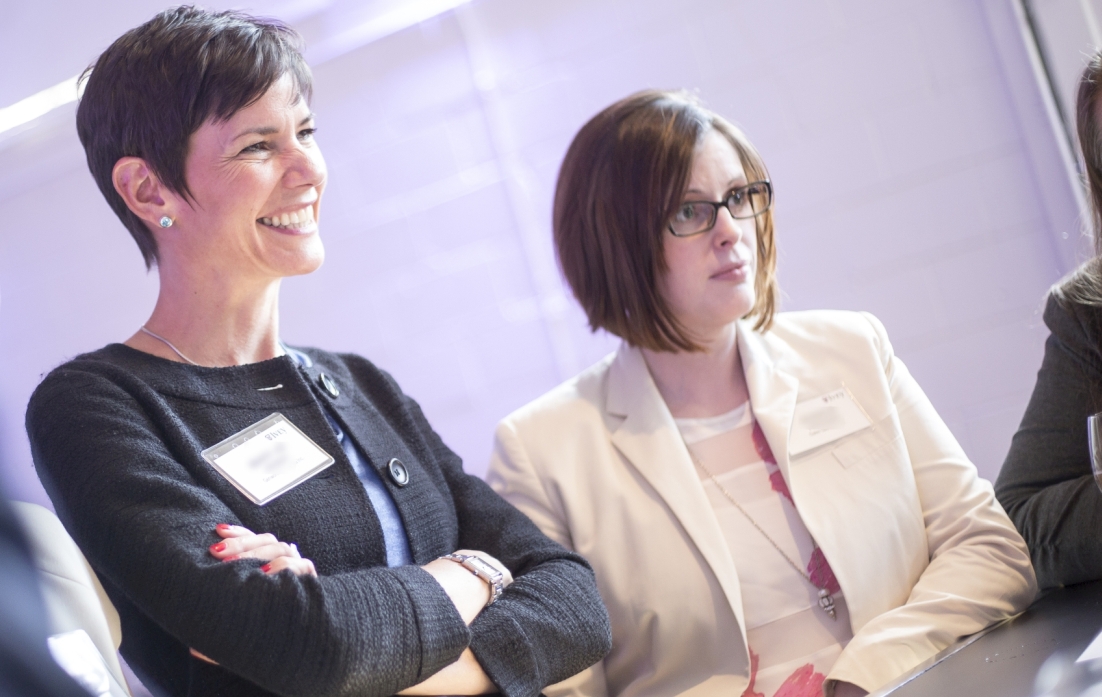 About The Ivey Academy at Ivey Business School
The Ivey Academy at Ivey Business School is the home for executive Learning and Development (L&D) in Canada. It is Canada's only full-service L&D house, blending Financial Times top-ranked university-based executive education with talent assessment, instructional design and strategy, and behaviour change sustainment. 
Rooted in Ivey Business School's real-world leadership approach, The Ivey Academy is a place where professionals come to get better, to break old habits and establish new ones, to practice, to change, to obtain coaching and support, and to join a powerful peer network. Follow The Ivey Academy on LinkedIn, Twitter, Facebook, and Instagram.