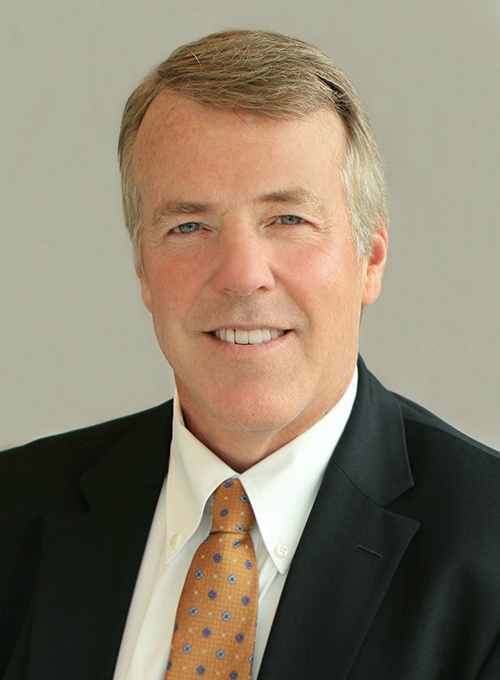 Contact Information
Richard Ivey Building 2341
Expertise
Supply Chain Management

Management Accounting

Healthcare Operations Management

Healthcare Sector Strategic Management

Lean Management and Process Improvement

Activity Based Costing
To search for publications by a specific faculty member, select the database and then select the name from the Author drop down menu.
Dr. Barrett is an Operations Management Professor in the HBA, MBA and EMBA programs at Ivey. Dr. Barrett's past interactions and experiences with healthcare clinicians and administrators has largely motivated his focused interest in advancing scholarly theorization and managerial understanding of the requisite operational and organizational capabilities that underpin the productive deployment of a systematic lean management approach. His personal research focuses on the design, delivery and capture of value for and from customers through the deployment of a well-designed lean management approach.
From 2015-20, Dr. Barrett served as the Executive Director of the Ivey International Centre for Health Innovation (IICHI). At IICHI, his team of researchers focused on value based healthcare initiatives and efforts to enhance the value created and captured through systematic improvements and disruptions to the healthcare delivery value chain and for the healthcare system in totality.
Prior to completing his MBA at Ivey and embarking on a management consulting career based in Boston, David was an elite level men's hockey coach. His unique blend of coaching, consulting and academic training enables him to apply a rare mix of skills and perspectives to problems within the operations and supply chain functional areas of a business.
Dr. Barrett is a Certified Management Accountant and a Chartered Professional Accountant. He serves as the Chair of the Research and Business Committee, the Bone & Joint Institute Western University, Co-Chair of Value Based Healthcare Canada at the Conference Board of Canada, and as a Member, Academic Thought Leadership Committee, for Kinaxis Canada.
Teaching
Operations Management, HBA, EMBA
The Business of Health, MBA
Healthcare Sector Leadership & Innovation, HBA
Learning Through Action, HBA
Education
PhD, Ivey Business School at Western University
MBA, Ivey Business School at Western University
BComm, Mount Allison University
Begen, M. A.; Bayley, T.; Rodrigues, F. F.; Barrett, D., 2022, "Relative Efficiency of Radiation Treatment Centres: An Application of Data Envelopment Analysis", Healthcare, June 10(6): 1033 - 1033.
Saxton, K. G.; Barrett, D.; Gould, L.; Sandieson, R. M.; Koivu, S.; Meyer, M. J., 2019, "Exploring Residential Models of Care for Treatment of Infectious Complications Among People Who Inject Drugs: a Systematic Review", International Journal of Mental Health and Addiction, August 18: 772 - 783.
Siu, S.; Scarffe, A. D.; Barrett, D.; Strong, M. J.; Schulz, V.; Dixon, D. R.; Calvin, J. E., 2019, "Enhancing Physician Managerial Capabilities: Partnership between Medicine and Business", MedEdPublish, April 8(2)
Work in Progress
David Barrett & Larry Menor, "Just Do It, Just Fail: The Role of Preparation vs. Implementation in the Development of a Lean Deployment Competence"
David Barrett & Larry Menor, "Healthcare Lean Management: How Value Is Designed, Delivered and Captured in the United States Hospital Environment"
Honours & Awards
2015 Canadian Interuniversity Sport and Ontario University Sport Coach of the Year 2015
2015 Canadian Interuniversity Sport National Champion and Ontario University Sport Provincial Champion Women's Hockey
Deans Honour List, Ivey School of Business
Experience
Lecturer in Operations Management and Cost Accounting, DAN School of Management & Organizational Studies, Western University
Coach, Women's Varsity Hockey, Western University
Managing Partner, Creative Business Consulting Group
Senior Manager, Axia Consulting
Consultant, Adventis Consulting