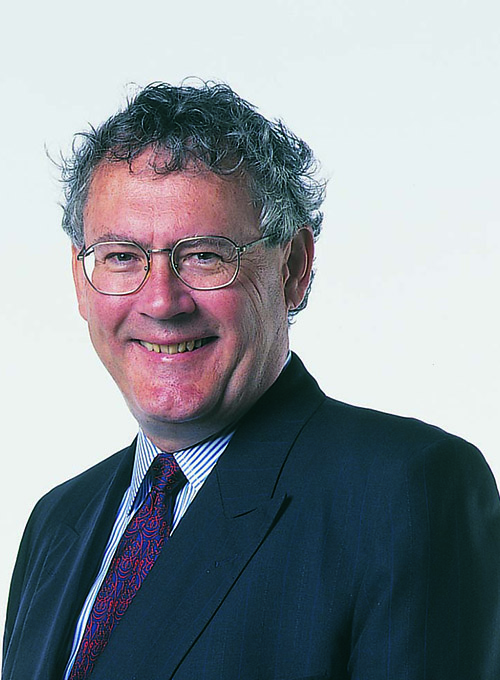 Contact Information
Richard Ivey Building 3360
Expertise
Global Environment of Business

Free Trade and Competitiveness

Managing Sustainable Development

Public Policy

Head Offices: Changing Structures and Functions
To search for publications by a specific faculty member, select the database and then select the name from the Author drop down menu.
David W. Conklin is a retired professor of the business, economics and public policy area group at Ivey Business School. His courses focused on the ways in which the economic, political, social, and technological forces differ among countries throughout the world, and it analyzes business decision-making in the context of these forces. He also taught in the Economics and Political Science Departments at Western, and has been an Adjunct Professor in Social Science. Prior to joining the Ivey Business School, Conklin was employed in universities, research institutes, the civil service, small business corporations, and several government Task Forces and Royal Commissions. He earned a BA in political science and economics from the University of Toronto and a PhD in economics from the Massachusetts Institute of Technology.
Conklin's research work focuses on the interface between corporations and public policies. This includes work for governments in the design and enforcement of legislation and regulations, as well as consulting for corporations in influencing public policies and in complying with government legislation and regulations. He has been Director, Western University Office of the Institute for Research on Public Policy, and Director of the Western University Centre for American Studies. Over the past fifteen years, he has published over 50 articles, over 100 cases and has written or edited over 30 books.
Blaylock, D., Conklin, D.W., 2012, "Basel III: An Evaluation of New International Banking Regulations", Journal of International Business Education 7: 27 - 46.
Conklin, D.W., 2012, "From Kyoto to Copenhagen to Cancun to Durban to Doha: Successes and Failures in International Climate Negotiations", Journal of International Business Education 7: 65 - 76.
Conklin, D.W., Cadieux, D., 2009, "China's Trade Disputes", Journal of International Business Education 4: 5 - 26.
Conklin, D.W., 2005, "Using Countries as Cases: Designing a Course in Applied Macroeconomics", Journal of International Business Education, September 2(1).
Conklin, D.W., 2005, "Risks and Rewards in HR Business Process Outsourcing", Long Range Planning, December 38(6): 579 - 598.
Conklin, D.W., 2005, "Cross-Border Mergers and Acquisitions: A Response to Environmental Transformation", Journal of World Business, February 40(1): 29 - 40.
Conklin, D.W., 2003, "Designing a New Course: The Global Environment of Business", Journal of International Business Education, May 1(1): 145 - 164.
Conklin, D.W., Robertson, D.A., 1999, "Tax Havens: Investment Distortions and Policy Options", Canadian Public Policy 25(3): 333 - 344.
Conklin, D.W., Lecraw, D.J., 1997, "Restrictions on Foreign Ownership During 1984-1994: Developments and Alternative Policies", Transnational Corporations, April 6(1): 1 - 30.
Conklin, D.W., Archibald, T.R., 1993, "Crisis Accounting: The Role of Financial Reporting in Environmental Crisis Management", Industrial & Environmental Crisis Quarterly, July 7(4): 1 - 24.
Experience
Management and Government Consultant
Instructor, Canada's Foreign Service Institute, Department of Foreign Affairs and International Trade (1991-2004)
Director, Centre for American Studies, Western University (1989-1991)
Research Co-ordinator and Director, London, Office, The Institute for Research on Public Policy (1986-1992)
Research Director and Executive Secretary, Ontario Economic Council (1982-1985)
Civil Service
Research/Course Development
Business-Government Issues
Adjustments to International Trade and Investment Agreements
The Changing Structures and Functions of Head Offices