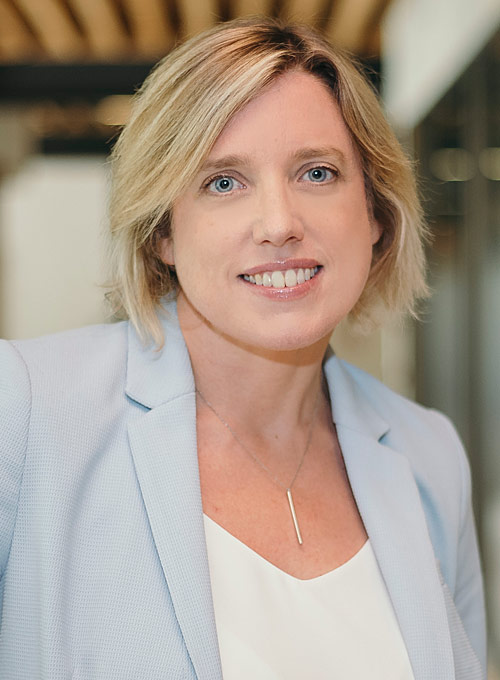 Contact Information
Richard Ivey Building 2334
To search for publications by a specific faculty member, select the database and then select the name from the Author drop down menu.
Janice Byrne is an Assistant Professor in Entrepreneurship at the Ivey Business School. Her research primarily addresses gender in entrepreneurship and family business. She is also interested in management education and social entrepreneurship.
Janice has a passion for teaching and learning, and a strong social conscience. She strives to make a (small) difference in this world. In her previous institution, she was director of an entrepreneurship program for women who had experienced violence or extreme personal hardship.  
While she lived for more than a decade in France with her husband - an entrepreneur - and their two young boys, she is Irish to the core. She frequently returns to visit family and friends in Dublin. 
Teaching
New Venture Creation
New Venture Project
Ivey Design Project
Education
PhD in Management from EMLYON Business School, France
Shantz, A.; Sayer, M.; Byrne, J.; Dempsey-Brench, K., 2023, "Grand Challenges and the MBA", Journal of Management Education: 105256292311548 - 105256292311548.
Byrne, J., 2022, "What about us? Fostering authenticity in entrepreneurship education", Academy of Management Learning & Education
Byrne, J., 2022, "A tale of trauma, friendship, and personally relevant research", Academy of Management Learning & Education
Byrne, J.; Radu-Lefebvre, M.; Fattoum, S.; Balachandra, L., 2021, "Gender Gymnastics in CEO succession: Masculinities, Femininities and Legitimacy", Organization Studies, January 42(1): 129 - 159.
Byrne, J.; Fattoum, S.; Thebaud, S., 2019, "A Suitable Boy? Gendered Roles and Hierarchies in Family Business Succession", European Management Review, November 16(3): 579 - 596.
Jarrodi, H.; Byrne, J.; Bureau, S., 2019, "A political ideology lens on social entrepreneurship motivations", Entrepreneurship and Regional Development, August 31(7-8): 583 - 604.
Lamine, W.; Fayolle, A.; Jack, S.; Byrne, J., 2019, "The role of materially heterogeneous entities in the entrepreneurial network", Industrial Marketing Management, July 80: 99 - 114.
Byrne, J.; Fattoum, S.; Diaz Garcia, M. C., 2019, "Role Models and Women Entrepreneurs: Entrepreneurial Superwoman Has Her Say", Journal of Small Business Management, January 57(1): 154 - 184.
Byrne, J.; Fattoum, S.; Giacomin, O.; Tounés, A., 2018, "L'intention de croissance et le genre à l'épreuve de la parentalité", Management International, June 22(4): 12 - 26.
Byrne, J.; Fattoum, S., 2017, "L'influence du genre dans le choix de successeur en enterprise familiale", Revue de l'Entrepreneuriat, July 16(3): 229 - 254.
Byrne, J.; Canato, A., 2017, "It's been a hard day's night: Work family interface and employee engagement", Organizational Dynamics, April 46(2): 104 - 112.
Byrne, J.; Delmar, F.; Fayolle, A.; Lamine, W., 2016, "Training corporate entrepreneurs: an action learning approach", Small Business Economics, August 47(2): 479 - 506.
Byrne, J.; Fayolle, A., 2009, "Corporate Entrepreneurship Training Evaluation: A Model and a New Research Perspective", Industry and Higher Education, June 23(3): 163 - 174.
Verzat, C.; Byrne, J.; Fayolle, A., 2009, "Tangling with spaghetti: Pedagogical lessons from games", Academy of Management Learning and Education, January 8(3): 356 - 369.