Klaus Meyer
Professor, International Business
William G. Davis Chair in International Trade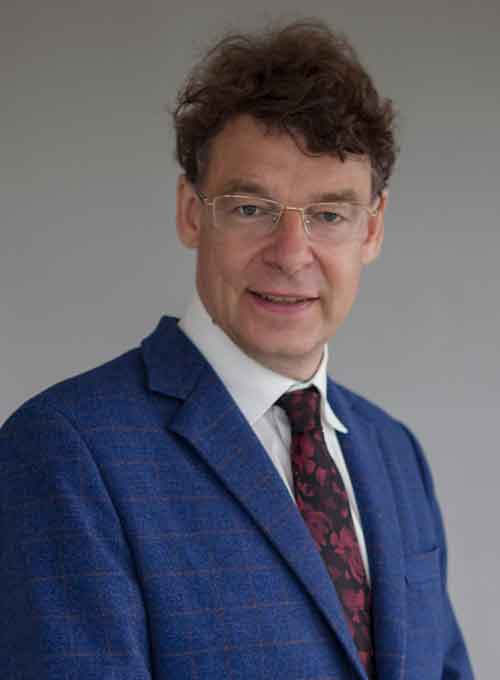 Contact Information
Richard Ivey Building 2356
Expertise
International Business

Global strategy

Foreign direct investment

Internationalization processes

Mergers and acquisitions

Foreign entry strategies

Impact of foreign investment on host economies

Institutional theory

Emerging economies

Multinational enterprises from emerging economies

China

Europe
To search for publications by a specific faculty member, select the database and then select the name from the Author drop down menu.
Klaus E. Meyer is Professor of International Business at Ivey Business School. He joined in 2017 after six years at the China Europe International Business School in Shanghai.
Professor Meyer is a leading scholar in the field of international business conducting research on the strategies of multinational enterprises (MNEs), especially foreign entry strategies, in emerging economies, especially Eastern Europe and East Asia. A central theme of his research is the influence of local contexts on the strategies and operations of MNEs operating in emerging economies. Recent work is investigating the strategies of MNEs originating from emerging economies, in particular China, and how their origins shape their international growth strategies.
He has published over 80 articles in leading scholarly journals, in particular in Journal of International Business Studies, Strategic Management Journal and Journal of Management Studies, and he published nine books, including the textbook "International Business" (with Mike Peng, published by Cengage Learning, 3rd ed., 2019). He is serving as Area Editor of the Journal of International Business Studies since July 2016. In 2012-2014, he was Vice President of the AIB and chaired the 2014 AIB conference in Vancouver, Canada.
Teaching
Internationalization (MSc)
Competing in and with China (MSc)
Global Strategy (EMBA)
China Discovery Expedition (EMBA)
Education
PhD, London Business School
MSc, Göttingen
Meyer, K. E., 2023, "The digital multinational: Navigating the new normal in global business", Journal of International Business Studies, August 54(6): 1170 - 1174.
Li, C.; Ahn, J.; Bu, J.; Meyer, K. E., 2023, "The value of publishing in JIBS", Journal of International Business Studies
Meyer, K. E.; Li, J.; Brouthers, K. D.; Jean, R-J. B., 2023, "International business in the digital age: Global strategies in a world of national institutions", Journal of International Business Studies, June 54(4): 577 - 598.
Meyer, K. E.; Estrin, S., 2023, "It's Hard to Say Goodbye: Managing Disengagement during Political Disruptions", AIB Insights, March 23(2)
Andrews, D. S.; Meyer, K. E., 2023, "How much does host country matter, really?", Journal of World Business, February 58(2)
Meyer, K. E.; Fang, T.; Panibratov, A. Y.; Peng, M. W.; Gaur, A., 2023, "International business under sanctions", Journal of World Business, February 58(2): 101426 - 101426.
Meyer, K. E., 2022, "India and China: Distinct Paths to Global Businesses", Management and Organization Review: 1 - 7.
Aguinis, H.; Audretsch, D. B.; Flammer, C.; Meyer, K. E.; Peng, M. W.; Teece, D. J., 2022, "Bringing the Manager Back Into Management Scholarship", Journal of Management, September 48(7): 1849 - 1857.
Meyer, K. E.; Li, C., 2022, "The MNE and its subsidiaries at times of global disruptions: An international relations perspective", Global Strategy Journal, August 12(3): 555 - 577.
Meyer, K. E.; Prashantham, S.; Xu, S., 2021, "Entrepreneurship and the Post-COVID-19 Recovery in Emerging Economies", Management and Organization Review, September 17(5): 1101 - 1118.
Li, Y.; Cui, L.; Meyer, K. E.; Fan, D., 2021, "Strategic Configurations and International Performance of Emerging Economy Multinationals", Management and Organization Review
Meyer, K. E., 2021, "A COVID-19 vaccine plant in Africa? This is what it would take to build one", The Conversation
Tan, D.; Meyer, K. E., 2021, "Context-bridging and Context-embedded Experience: Growth Drivers of Emerging Economy Business Groups", Asia Pacific Journal of Management, June 38: 401 - 434.
Schotter, A.; Wood, G.; Meyer, K. E., 2021, "Organizational and comparative institutionalism in international HRM: Toward an integrative research agenda", Human Resource Management, February 60(1)
Côté, C.; Estrin, S.; Meyer, K. E.; Shapiro, D., 2020, "COVID-19 and the Dynamics of Distance in International Business", AIB Insights, December 20(3)
Work in Progress
Multinational enterprises from emerging economies
Honours & Awards
Fellow, Academy of International Business
Decade Award Winner, Journal of International Business Studies, 2015
Experience
Professor, China Europe International Business School, Shanghai, China (2011-2017)
Professor, University of Bath (2007-2001)
Professor, University of Reading (2005-2007)
Professor, Copenhagen Business School (1997-2005)
Visiting Scholar, National Cheng-chi University, Taiwan (2005)
Visiting Scholar, Hong Kong University of Science and Technology (2001)