Lauren E. Cipriano
Associate Professor, Management Science
Associate Professor, Epidemiology and Biostatistics
Deputy Editor, Medical Decision Making and Medical Decision Making Policy & Practice
Canada Research Chair in Healthcare Analytics, Management, and Policy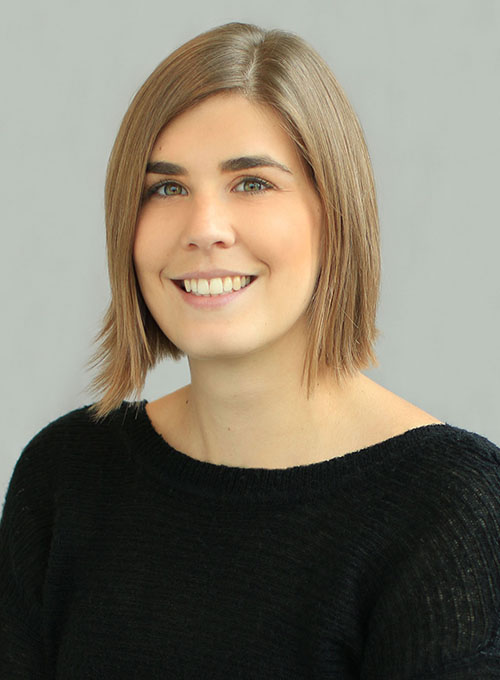 Contact Information
Richard Ivey Building 2361
Expertise
Simulation

Public Policy

Health Care Management Science

Health Economics

Analytics

Pharmacoeconomics

Cost Effectiveness Analysis

Markov Models

Statistics

Biotechnology

Health Sector

Technology adoption

Spreadsheets & VBA

Health Policy Evaluation
To search for publications by a specific faculty member, select the database and then select the name from the Author drop down menu.
Lauren Cipriano is an Associate Professor in Management Science at the Ivey Business School and in the Department of Epidemiology and Biostatistics in the Schulich School of Medicine and Dentistry at Western University where she holds the Canada Research Chair in Healthcare Analytics, Management, and Policy. She has written over 50 peer reviewed articles published in top operations research, health policy, and medical journals. Her research expertise focuses on the application of statistics, decision analysis, economics, operations research, and systems analysis to health policy problems. She has specific expertise in the economic evaluation of clinical diagnostics and novel therapeutics, resource allocation, and infectious disease policy.
Lauren has consulted for the World Health Organization, US Veterans Health Administration, US Centers for Medicare and Medicaid Services, the US Institute for Clinical and Economic Review, and the Canadian Agency for Drugs and Technologies in Health (CADTH). She sits on the Health Economics Methods Advisory Committee for CADTH and was awarded the Dr. Maurice McGregor Award for Health Technology Assessment in 2018. Lauren is the Deputy Editor of the journals Medical Decision Making and Medical Decision Making Policy & Practice.
Lauren joined Ivey in 2013. At Ivey, Lauren teaches undergraduate Decision Making with Analytics, graduate Multivariate Statistics, and is the Director of the PhD program. She received her MS in Statistics and PhD in Management Science and Engineering. Lauren previously worked at the Ontario Joint Replacement Registry at London Health Sciences Centre and the Institute for Technology Assessment at Massachusetts General Hospital.
Teaching
Decision Making with Analytics, HBA core
Multivariate Stats, PhD
Education
B.Sc., Honors Biochemistry, Western University
HBA, Ivey Business School, Western University
M.S., Statistics, Stanford University
Ph.D., Management Science, Stanford University
Honours & Awards
Decision making in dynamic systems with strategic information acquisition" Natural Sciences and Engineering Research Council of Canada (NSERC)
Seth Bonder Foundation Research Award, 2012
Lee B. Lusted Student Prize Award for outstanding presentations of research in Applied Health Economics, Annual Meeting of the Society for Medical Decision Making, 2012
Course Assistant Award, Department of Management Science & Engineering, Stanford University, 2012
Seth Bonder Scholarship for Applied Operations Research in Health Services, INFORMS, 2011
Award for Outstanding Short Course, Annual Meeting of the Society for Medical Decision Making, 2010, 2011
Centennial Teaching Assistant Award, Stanford University, 2011
Experience
Visiting Researcher, Management of Technology and Entrepreneurship Institute (MTEI), École Polytechnique Fédérale de Lausanne (EPFL), Lausanne, Switzerland (Spring 2012)
Research Scientist. Institute for Technology Assessment, Massachusetts General Hospital, Boston, MA (2006-2008)
Queuing Project Manager, Ontario Joint Replacement Registry, London Health Sciences Centre, London, ON (2004-2006)