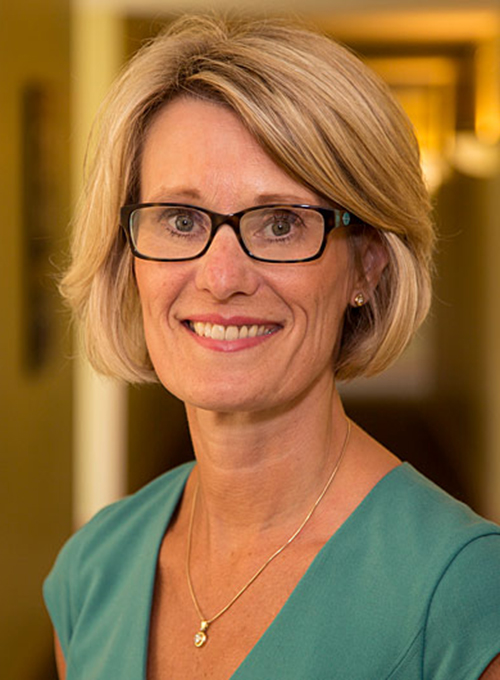 Contact Information
Richard Ivey Building 2366
Expertise
Small to Medium Sized Non-Profit Organizations
Mary Gillett is a Lecturer in the Managerial Accounting and Control group at the Ivey Business School and a past Faculty Director of the HBA Program. She has a BA in Business Administration from Western University. She earned her CPA designation with Clarkson Gordon (now Ernst & Young). In 2011, Mary was elected a Fellow of the Institute of Chartered Professional Accountants of Ontario in recognition of her career achievements as well as service to the community and the profession.
Mary has served on the Boards of several small to medium sized non-profit organizations and has been involved in two significant amalgamations in this sector.
Mary has received numerous teaching awards including The Bank of Nova Scotia, The Western Alumni Association and the University Students' Council Award of Excellence in Undergraduate Teaching in 2001; the David G. Burgoyne Award for Outstanding Commitment to Student Development in 2003, 2007 and 2008; the Dean Carol Stephenson Excellence in EMBA Teaching Award in 2008; and, in 2013, the Edward G. Pleva Award for Excellence in Teaching, Western's highest award for teaching. She was selected as one of the top 30 educators in Ontario in TVO's "Big Ideas", "Best Lecturers" competition. As well, Mary received The Vanier Roots and Wings Award in 2007 in recognition of her contributions to the children's mental health sector.
Teaching
HBA Accounting and Financial Fundamentals
EMBA Managerial Accounting and Control
Education
MBA (Ivey)
HBA (Ivey)
CPA
Gillett, M. A.; Blake, C.; Andrusyszyn, M. A., 2000, "Multimedia and Management Accounting: Adding Creativity To Accounting", Techtrends, December 44(1): 20 - 22.
Gillett, M. A., 1999, "I Have Something to Say (A) & (B)", Journal of Accounting Case Research, December 5(2): 182 - 194.
Experience
Lecturer, Administrative and Commercial Studies, Western
Lecturer, Faculty of Information and Media Studies, Western
Lecturer, The Western Centre for Continuing Studies, Western
CA, Clarkson Gordon, Toronto
Research/Course Development
Issues in Management of Non-Profit Organizations
Financial Accounting