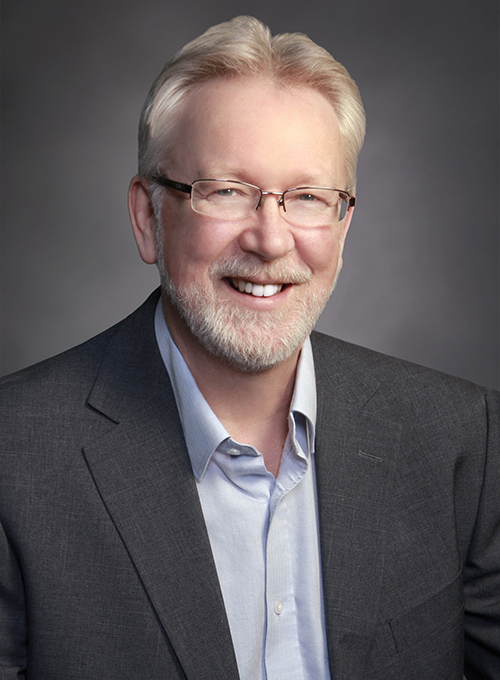 Contact Information
Richard Ivey Building 3356
Expertise
Strategic Analysis and Action for Competitive Advantage

Organizational Learning and Knowledge Translation

Strategic Stakeholder Management

Organizational Culture

Global Strategy and International Business

Health Sector Strategic Management
To search for publications by a specific faculty member, select the database and then select the name from the Author drop down menu.
Michael is an emeriti professor, strategy and organization, at the Ivey Business School. Michael previously taught MSc., executive and corporate MBA programs at Leeds University Business School in the United Kingdom and undergraduate, CIMA, ACCA, MBA and DBA programs at De Montfort University, UK. He has taught on the HBA (honours business administration), MBA and Executive MBA programs here at Ivey, and he currently teaches strategic analysis and action on Ivey's Executive MBA program. He also teaches HBA and MBA electives in Biotechnology/ Pharmaceutical Strategy and the prerequisite Health Sector course on Ivey's Health Sector MBA stream.
Recently (2012), Michael was awarded the prestigious David G. Burgoyne Teaching Award and has received several awards for excellence in teaching in business.
Michael was in business for 25 years before moving to academia and completing his PhD at the University of Calgary in 2000. His expertise is strategy, specializing in organizational learning and knowledge translation for competitive advantage in global business and health contexts. His current research explores the linkage between workplace wellness programs and competitive advantage.  He is the principal investigator and leader of a cross-disciplinary research team testing, "The Impact of Sun Life Financial's HealthyRETURNS Workplace Wellness Program on Employee Wellness, Productivity and 2-Year Healthcare Costs."
Michael's work has been published in high impact business journals including the Strategic Management Journal, Implementation Science, the Journal of Public Health Policy, Management Learning and the Journal of World Business. He has served as guest editor of two journals, has written eighteen business cases, and has co-authored five books. He also sits on two private sector boards of directors.
Education
BA, Hons - Calgary
MA, Calgary
PhD, Calgary
Choi, E.; Leroy, H.; Johnson, A.; Nguen, H.; Rouse, M. J., (Forthcoming), "I Am Who I Am, Flaws and All: Effects of a Mindfulness Intervention on Hiding Errors and the Role of Authentic Functioning", Organizational Behavior and Human Decision Processes
Koerber, R.; Rouse, M. J.; Stanyar, K.; Pelletier, M., 2018, "Building Resilience in the Workforce", Organizational Dynamics, April 47(2): 124 - 134.
Jacobs, J.; Rouse, M. J.; Yaquian, E.; Burke, S.; Zaric, G. S., 2017, "The Economic Impact of Workplace Wellness Programs in Canada", Occupational Medicine, August 67(6): 429 - 434.
Jacobs, J.; Burke, S.; Rouse, M. J.; Sarma, S.; Zaric, G. S., 2016, "Cardiovascular disease risk awareness and its association with preventive health behaviors: Evidence from a sample of Canadian workplaces", Journal of Occupational and Environmental Medicine, May 58(5): 459 - 465.
Sibbald, S.; Kothari, A.; Rudman, D.; Dobbins, M.; Rouse, M. J.; Edwards, N.; Gore, D., 2012, "Partnerships in Public Health: Lessons from Knowledge Translation and Program Planning", Canadian Journal of Nursing Research, April 44(1): 94 - 119.
Kothari, A.; Rudman, D.; Dobbins, M.; Rouse, M. J.; Sibbald, S.; Edwards, N., 2012, "The use of tacit and explicit knowledge in public health: A qualitative study", Implementation Science, March 7(20): 1 - 12.
Rowe, W. G.; O'Brien, J.; Rouse, M. J.; Nixon, R. D., 2012, "Navy Stories: Behavior versus Professional Control", Journal of Management Inquiry, January 21(1): 61 - 77.
Lencucha, R.; Labonte, R.; Rouse, M. J., 2010, "Beyond Idealism and Realism: Canadian NGOGovernment Relations during the Negotiation of the FCTC", Journal of Public Health Policy, March 31(1): 74 - 87.
Lencucha, R.; Kothari, A.; Rouse, M. J., 2007, "Knowledge Translation: A Concept for Occupational Therapy", American Journal of Occupational Therapy, December 61(5): 593 - 596.
Ainuddin, A.; Beamish, P. W.; Hulland, J. S.; Rouse, M. J., 2007, "Resource Attributes and International Joint Venture Performance", Journal of World Business, February 42(1): 47 - 60.
St.Amour, W. F.; Rouse, M. J., 2004, "Knowledge Translation and Risk Management", Risk Management: An International Journal, December 6(2): 9 - 15.
Rouse, M. J.; Daellenbach, U., 2002, "More Thinking on Research Methods for the Resource-Based Perspective", Strategic Management Journal, December 23(10): 963 - 969.
Rouse, M. J., 1999, "Rethinking Research Methods for the Resource-based Perspective: Isolating Sources of Sustainable Competitive Advantage", Strategic Management Journal, December 20(5): 487 - 494.
Rouse, M. J.; Fleising, U., 1995, "Miners and Managers: Workplace Cultures in a British Columbia Coal Mine", Human Organization, December 5(3): 238 - 248.
Experience
Leeds University Business School, Leeds, United Kingdom (2002 − 2004)
Leicester Business School, De Montfort University, Leicester, United Kingdom (1996 − 2002)
Executive MBA teaching and management development Singapore, Malaysia, Indonesia, South Africa
External examiner: Sheffield University Management School, University of Sheffield, United Kingdom; University of Liverpool Management School, Liverpool, United Kingdom, City Liberal Arts College, Thessaloniki, Greece
Business Experience: Retail Management, Mining, Food industries
Active consultant for business and public sector organizations such as Pfizer (Indonesia); Connex (Vivendi) United Kingdom; Development Bank of Southern Africa, South Africa; Lincoln Local Authority, United Kingdom; Cabinet Office, Government of the United Kingdom
Research/Course Development
Designing and Executing Strategy
Biotech/Pharma Strategy
Organizational Learning and Performance
Stakeholder Management
Global Strategy