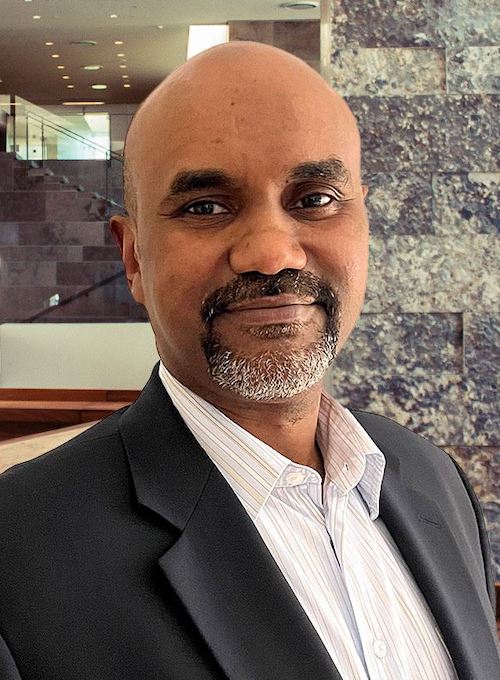 To search for publications by a specific faculty member, select the database and then select the name from the Author drop down menu.
Mohamed Satti is an associate professor in management communications at Ivey Business School. His teaching focuses on improving communications skills in the workplace. Satti brings over 15 years of teaching experience to Ivey, and previously taught communication and media studies at the American University of Kuwait and at Wittenberg University. He has also worked in sales, marketing and customer service and is passionate about sharing his experiences with students.
Satti is a reviewer for the International Communication Research Journal and has also been invited to review manuscripts for Global Media and Communication, Southern Communication Journal and for various edited books. Satti has been consulted as an expert in the field and has been interviewed by Al Jazeera online and The Washington Post.
Teaching
Communications
Communicating Effectively
Business Communications
Education
PhD Communication Scripps College of Communication, Ohio University, Athens, Ohio
Master of Business Administration, Ohio University
Master of Arts in International Affairs, Ohio University
Bachelor of Arts, The American University in Cairo, Egypt
Work in Progress
Satti, M. A. (forthcoming). Sudan Media Makers: Writings from the Diaspora. Lexington Books. Landham, MD.
Honours & Awards
Instructor of the Year, School of Media Arts and Studies, Ohio University, 2006-2007
Experience
Assistant and then Associate Professor at the Department of Communication and Media at the American University of Kuwait
Visiting Instructor at the Department of Communication at Wittenberg University
Instructor, School of Media Arts and Studies at Ohio University
Regional Manager, Africa Online Ghana