A substantial gap in understanding exists between what government professionals know about business and what business practitioners know about public policy. Despite the significant overlap in private/public sector issues, Canadian business leaders and public-policy makers often fail to collaborate effectively. This failure can result in policies that have a negative impact on business competitiveness, or business practices that do not properly account for the public interest. 
Our Vision
The Lawrence National Centre for Policy and Management is a public policy centre that operates within a large network of academic, business and government leaders with expertise on a range of topics. 
The Lawrence Centre bridges business strategy and government policy by:
Providing a forum for business and government to discuss policy development and implementation.
Educating future business leaders in public policy and government leaders in business strategy.
Conducting leading-edge research on major issues that involve business-government coordination.
Our Goals
The Lawrence Centre aims to bridge the gap between business strategy and government policy by focusing our activities on issues where the two overlap most profoundly. Our education, research and outreach programs support the development of evidence-based policy that creates wealth for a healthy economy and simultaneously serves the public interest.
The Lawrence Centre was established in 2002 with a generous gift from Canadian businessman, Jack Lawrence, HBA '56, who was a strong proponent on behalf of business playing an active role in Canadian public policy. We are committed to expanding Jack's legacy through the development of sound public policy by improving collaboration between government and business.
Our Funding
Endowments:
Jack Lawrence Family Gifts - $4.9 million                                                                              
Mitchell and Kathryn Baran Family Foundation Gift - $1 million
Research Partners:
Future of Canadian Manuacturing: Learning from Leading Firms - Partners: Canadian Council for Chief Executives, CIBC, Industry Canada, Linamar and Martinrea, Ministry of Economic Development and Trade. Total: $100,000
Future of Canadian Manufacturing: Attracting Global Mandates - Partners: Canadian Council for Chief Executives, CIBC, IBM, Industry Canada, Ministry of Economic Development, Employment and Infrastructure. Total: $100,000
Future of Canadian Manufacturing: Searching for Competitive Advantage - Partner: Siemens Canada. Total: $20,000
Our History
 Alumnus Donates $3.7 Million for Expansion of Business School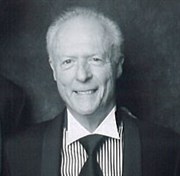 On July 10, 2001, Veteran Toronto businessman and active participant in the Canadian policy landscape, Jack Lawrence, HBA '56, announced a gift of $3.7 million to the Ivey Business School to fund a much-needed expansion. The gift will be used to build the Lawrence National Centre for Policy and Management, an expansion and addition of the current National Centre for Management Research and Development ("NCMRD") Building on the campus of The University of Western Ontario. Jack Lawrence is a strong believer in Corporate Canada's ability to affect the direction of public policy. Throughout his career Jack has been vocal in expressing his view to government and has been an active member of the Business Council on National Issues for many years.
In addition, $300,000 will be provided by the Ontario Superbuild Corporation, Government of Ontario. It will be a locus for research and teaching on issues of public policy. The Centre is scheduled to open early in 2002.
"Mr. Lawrence's initiative underscores his leadership in the Canadian business community today and his commitment to it tomorrow," said Ivey Business School Dean, Larry Tapp. "Thanks to his generosity and the assistance of the Ontario government, we will have a building that reflects the values and aspirations of Ivey's students, faculty and alumni."
"In Ivey, Western has the best business school in Canada and one that consistently ranks as one of the best in the world," said Dr. Paul Davenport, Western's President. "Mr. Lawrence's generous support and the commitment of the Ontario government will build on its existing strengths and benefit students for generations to come."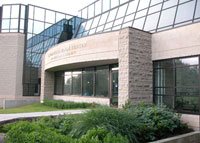 The newly renovated Lawrence National Centre for Policy and Management will add a floor to the existing structure, which will help ease the extreme space pressures caused by Ivey's rapidly growing student population. The third floor addition will allow for several new breakout rooms, which will enhance teamwork - an integral component of the Ivey learning experience. The expansion will also provide new faculty offices. The Lawrence National Centre for Policy and Management is expected to celebrate its official opening early in 2002.
Jack Lawrence is Chairman and CEO of Lawrence & Company, a venture capital, merchant banking and money management firm. Prior to that, he was Deputy Chairman of Nesbitt Burns Inc. and Chief Executive Officer of Burns Fry Limited and its predecessor companies for more than 20 years.
"This Centre will become a strong advocate for sound policy that will ensure a powerful future for Canada," says Mr. Lawrence. "It will provide a forum for the private sector - corporations, media, academia - to work with the government and actively participate in public policy issues… not only for their own benefit, but for the greater good of the entire country as a competitor in a global marketplace. I'm convinced that the Ivey Business School has the right image and profile to make this objective a reality."
Lawrence says he was happy to make the gift because Ivey gave him an important start in his career and helped him achieve success. "I'm glad to help Ivey provide similar experiences for future students - business leaders that this country needs."
According to Tapp, "We are very fortunate at Ivey to have alumni like Jack, who see the School as an important contributor to the Canadian business community and are willing to support it. I believe their confidence is well placed - just look at our performance in recent surveys in The Wall Street Journal, Financial Times and Business Week.
This expansion program reflects Ivey's continuing strategy to build upon its leadership position as one of the world's elite business schools. The School has recently been recognized as the premier provider of business education in a series of International surveys.