Lawrence National Centre for Policy and Management
Stephen Poloz (Chair)
Stephen S. Poloz, PhD '82, was appointed Governor of the Bank of Canada in 2013 for a seven-year term, which ended on June 2, 2020. As Governor, he was also Chairman of the Board of Directors of the Bank.
Born in Oshawa, Ontario, Stephen graduated from Queen's University in 1978 with a bachelor's degree in economics. He received a master's degree in economics in 1979 and a PhD in economics in 1982, both from the University of Western Ontario. Stephen has over 30 years of public and private sector experience in financial markets, forecasting and economic policy. He first joined the Bank of Canada in 1981, and occupied a range of increasingly senior positions over a 14-year span, culminating in his appointment as Chief of the Bank's Research Department in 1992. After his departure from the Bank in 1995, he spent four years at BCA Research, where he served as managing editor of its flagship publication, The International Bank Credit Analyst.
Stephen joined Export Development Canada (EDC) in 1999 as Vice-President and Chief Economist, and in 2004 was promoted to Senior Vice-President, Corporate Affairs and Chief Economist, with added responsibility for Corporate Planning, Communications, Government and International Relations, Engineering, Corporate Social Responsibility, and Corporate Research. From 2008 to 2010, he was Senior Vice-President, Financing, with responsibility for all of EDC's lending programs, in addition to the Economics and Corporate and International Trade Intelligence groups. In January 2011, he was appointed President and Chief Executive Officer of EDC, a position in which he served until his appointment as Governor of the Bank of Canada.
Stephen is a Certified International Trade Professional and a graduate of Columbia University's Senior Executive Program. He has been a visiting scholar at the International Monetary Fund in Washington, D.C., and at the Economic Planning Agency in Tokyo, Japan. Stephen has taught economics at the University of Western Ontario, Concordia University and Queen's School of Business. He is a past president of the Ottawa Economics Association.
Stephen resides in Ottawa with his wife of 36 years, Valerie. He has two children, Jessica and Nicholas, and he is a grandfather.
Stephen Poloz (Chair)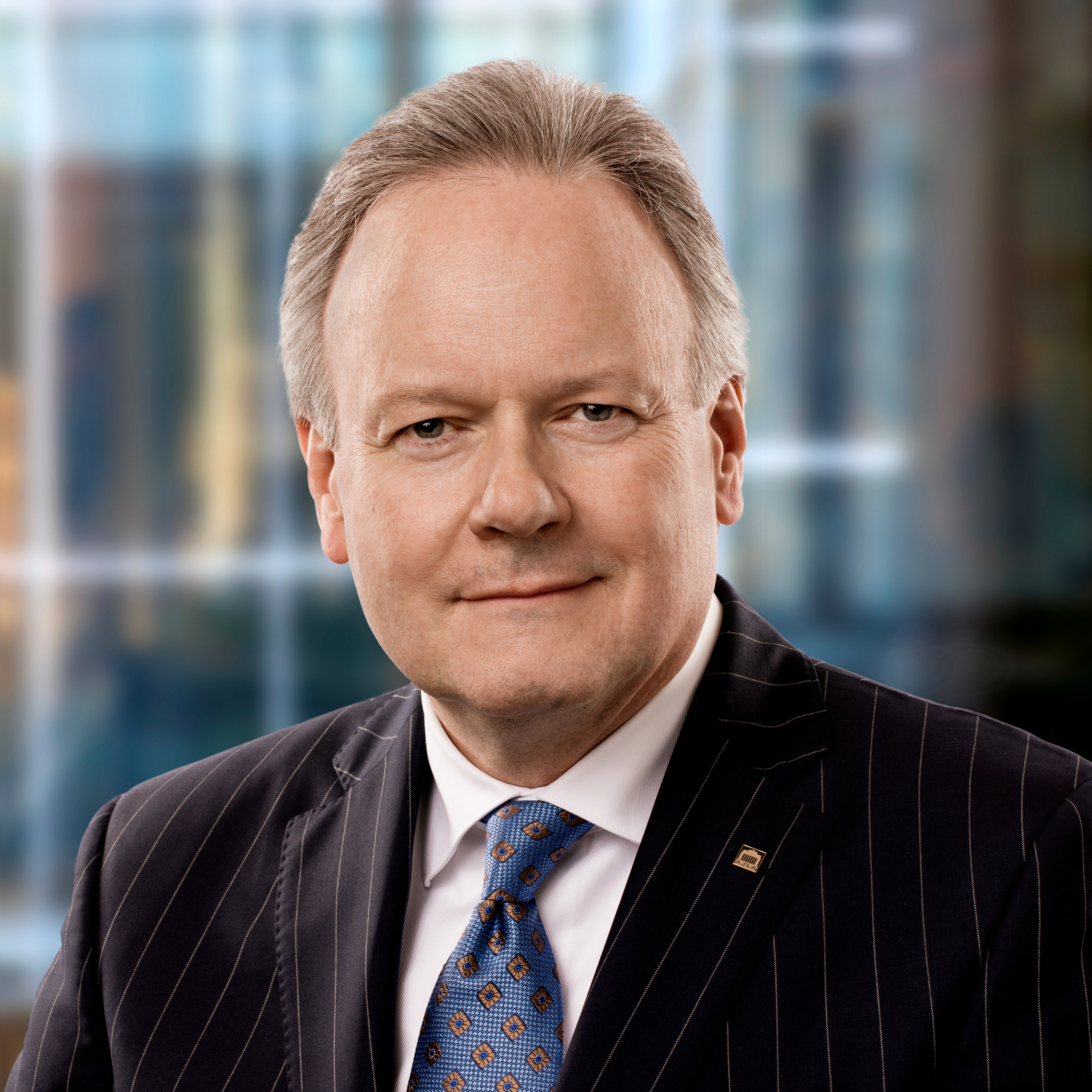 Former Governor, Bank of Canada