Summer long weekends are a great time to revamp your reading list. And if you're looking to broaden your business savvy to boot, Ivey's experts can help. Here's a look at book recommendations for incoming or current business students, from a range of Ivey faculty.
Diane-Laure Arjaliès' pick
Diane-Laure Arjaliès is an associate professor of Managerial Accounting and Control, General Management, and Sustainability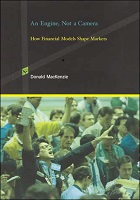 An Engine; Not a Camera
by Donald MacKenzie
Models are essential for predicting future outcomes or understanding processes, and sometimes they can even reshape social processes. In An Engine; Not a Camera, sociologist Donald MacKenzie shows how financial models shaped markets between the 1950s and 2001. In particular, he examines the role played by finance theory in two financial crises: the stock market crash of 1987 and the 1998 Long-Term Capital Management Hedge Fund Crisis.
Arjaliès calls it "a classic and a must read" for anyone wanting to understand how financial markets have grown into their current form.
Stephen Foerster's pick
Stephen Foerster, HBA '81, is a professor of Finance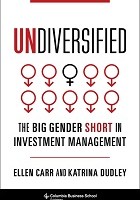 Undiversified: The Big Gender Short in Investment Management
by Ellen Carr and Katrina Dudley
When Stephen Foerster was approached to help create and co-direct Ivey's new Women in Asset Management program to address the industry's gender gap, he did what came natural as a finance expert – he looked for insights from the numbers.
His search for data led him to a sobering statistic revealing the lack of diversification in an industry known for valuing diversification: only 10 per cent of portfolio managers are women and the majority of investment firms are owned by men.
That statistic was cited by seasoned portfolio managers Ellen Carr and Katrina Dudley in their recent book, Undiversified, which examines the field through a gender lens. The book both explores what discourages women from entering the field, including their own personal stories, and proposes ways to mitigate the imbalance.
Foerster says there's much to like about the book, including its detailed research, non-preachy overtones, and practical solutions.
"It's a must-read for anyone who is an investor, insider, or influencer in investment management, and who cares about workplace inequalities," says Foerster.
Read his full review of the book.
Guneet Kaur Nagpal's pick
Guneet Kaur Nagpal is an assistant professor of Marketing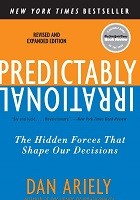 Predictably Irrational: The Hidden Forces That Shape Our Decisions
by Dan Ariely
We may think we're making rational decisions without recognizing that the forces influencing our choices make us surprisingly, but predictably, irrational. Guneet Kaur Nagpal said this book by psychology and behavioural economics expert Dan Ariely describes several cleverly designed experiments that reveal some unexpected facts about how we respond to the world.
"It has some startling observations about the prevalence of irrationality in behaviour," said Nagpal. "Another great aspect of the book is that the writing style is conversational, relatable to everyday life, and succinct."
Joshua Pearce's pick
Joshua Pearce is a professor of Entrepreneurship and Sustainability
Makers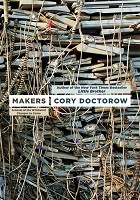 by Cory Doctorow
Although Makers is a science fiction novel about two inventors' adventures, Joshua Pearce says many of the technologies in the book are being brought to life by the Free Appropriate Sustainability Technology (FAST) research group that he leads. Set in the near future, Pearce says the book from Canadian-British author, journalist, and blogger Cory Doctorow tells the tale of tech-savvy, business-naive inventors partnering with an Ivey-like business graduate guru and the failure and success of their inventions. Overall, it depicts a sense of optimism about technology of the present and near future.
"I find Makers very inspiring as it provides us a glimmer of hope to reach a soft landing despite the many global challenges we face," said Pearce. "We can now make high-value high-tech products like $200,000 surgical fracture tables from waste plastic for 1/100th of the cost using open source software, computer vision, and 3-D printing. When such technologies are shared with open source licenses it could provide radical abundance."
Pearce, who is the John M. Thompson Chair in Information Technology and Innovation at the Thompson Centre for Engineering Leadership & Innovation, said he's excited to create partnerships between students at Ivey and Western Engineering to enable entrepreneurship in this new open source business space.
Glenn Rowe's picks
Glenn Rowe is a professor of General Management and Strategy
As an expert in strategy and strategic leadership, it's no surprise that Glenn Rowe's picks explore the forces that shaped modern business and corporate leadership. He recommends three books that look at the history and evolution of business and its role in society.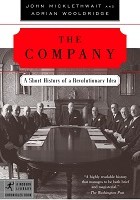 The Company: A Short History of a Revolutionary Idea
by John Micklethwait and Adrian Wooldridge
If you're preparing to work in the corporate world, it helps to know the history of how the modern corporation came to be. Business journalists John Micklethwait and Adrian Wooldridge trace the evolution of the company over the years and the unparalleled ways companies have changed the world. Critics have called it a must-read for anyone interested in social history or those who are trying to make sense of the world today.
The Lords of Strategy: The Secret Intellectual History of the New Corporate World
by Walter Kiechel III 
Having an effective strategy has been considered key to business success, but just 50 years ago, there was no such thing as a corporate strategy. Business journalist Walter Kiechel III details the rise of strategy firms and their consultants in the 1960s and how they influenced the contemporary business landscape. The book credits four renowned consultants as the inventors of corporate strategy – Bruce Henderson (Boston Consulting Group), Bill Bain (Bain & Company), Fred Gluck (McKinsey & Company), and Michael Porter (Monitor Group) – and shares how their principles launched the strategy revolution.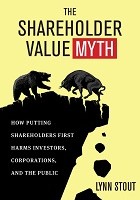 The Shareholder Value Myth
by Lynn Stout
One of the main ways corporations operate is by maximizing shareholder value, but the late Lynn Stout, who was a corporate and business law expert, challenged this idea. Instead she revealed how this focus prioritizes short-term earnings at the expense of long-term performance and asserted that boards have obligations to all stakeholders, not just shareowners. The book outlines new models of corporate purpose and encourages us to rethink the role of business in society.
Mengxia Zhang's pick
Mengxia Zhang is an assistant professor of Marketing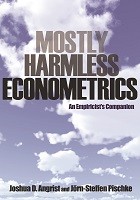 Mostly Harmless Econometrics: An Empiricist's Companion
by Joshua Angrist and Jörn-Steffen Pischke
While many other books on econometrics or machine learning might lose readers by heavily focusing on the technical details, Mengxia Zhang says this one focuses on conceptual questions, which makes it easier to read. To top it off, it's written by the 2021 economic Nobel Prize laureate Joshua Angrist, along with Jörn-Steffen Pischke, who are leading researchers in the field.
"The modern menu of econometric methods can seem confusing, but the core methods of applied econometrics remain largely unchanged. This book is an excellent introduction to these core methods," said Zhang.