Today marks one week since our arrival in Kigali, Rwanda's capital city. After a long day of travel, we were picked up and brought to our apartment, right beside the US Embassy and a short drive from the University of Kigali. The next day, we were given a tour of the dense and vibrant city. Not only is it set in rolling hills of green, but Kigali is extremely developed and easy to get around. It's also the cleanest city I've ever seen. Plastic bags are banned in the country and the streets are completely litter-free. The roads are in perfect shape with traffic buzzing by in a chaotic but somehow organized manner. At the end of our tour we got to the university where we would soon be teaching 15 sessions of a business decision making certificate program. The university is in the nicest part of Kigali, with terrific malls and restaurants right next door.
We have been struck by the warmth and kindness of the Rwandan people. Whether it's people we pass on the street or the students we teach, everyone is always smiling and happy to talk. Despite the language barrier and some significant cultural differences, we have seen a lot of similarities between ourselves and the people here. One man told us he loves Drake, Justin Bieber, and Bryan Adams (strange combo), and it didn't take long to see a massive Game of Thrones poster. We found out that there are several places that screen the newest episodes every Monday night. Adam went to a screening this week and had a great time (I couldn't join since I'm still only on season two.) After spending Thursday and Friday at the university preparing for our program to start the following week, we were off to Kibuye, a town on the coast of Lake Kivu, one of Africa's Great Lakes. For a town across the lake from the Democratic Republic of the Congo (one of the most dangerous and chaotic countries in the world,) Kibuye could not be calmer and more peaceful.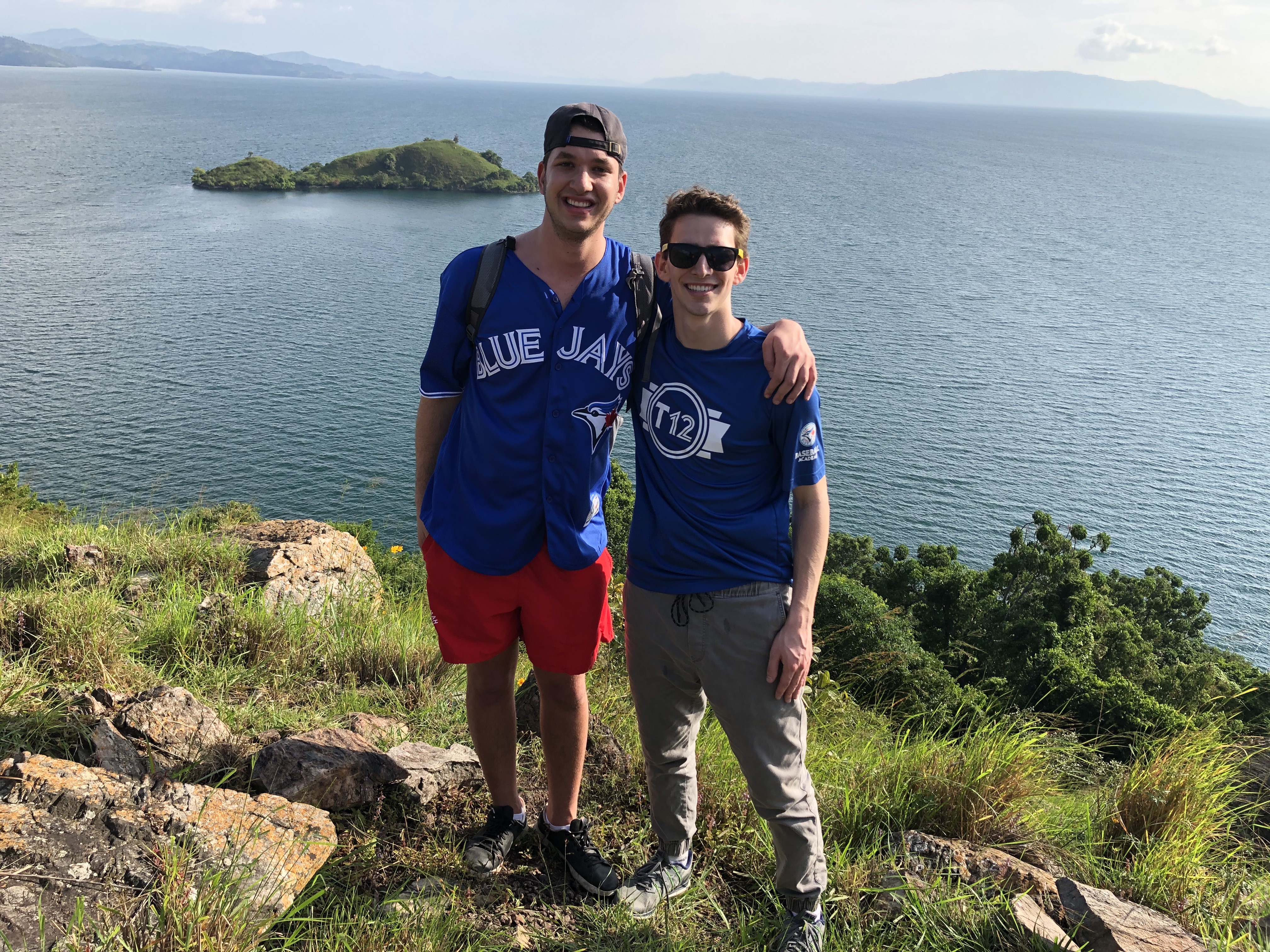 Rwandans are extremely optimistic people. As a country that basically had to start over 25 years ago following the atrocities of the genocide, people have come together and forgiven each other in a remarkable way. Local entrepreneurs have told us that they are excited to enter an economy growing at such a fast pace. Unlike the majority of countries on the continent, Rwanda rarely shows signs of corruption. The government works hard to help the private sector grow and create jobs, and recent projects such as the Kigali Convention Centre and Kigali Heights shopping mall have brought in business from around the world and turned Rwanda into the development hub of East Africa.
So far, we have taught the first three classes of the program we're running. Each class features an Africa-based case written by previous participants of this program. The cases are a great way to prepare students for their future as entrepreneurs and managers and allow them to develop their soft skills. Pushing students who are typically taught by lecture to participate in class and argue their points of view has already been fun to watch. Today, we had the class debate whether or not to give the case's protagonist a bank loan and also held a vote on which marketing plan was best. There have been over 85 students at each session so far and many have already come up to us after class and told us about how helpful the classes are and explained their business ideas. With only two and a half weeks left in Rwanda, we can't wait to get closer with our students and explore the country even more.