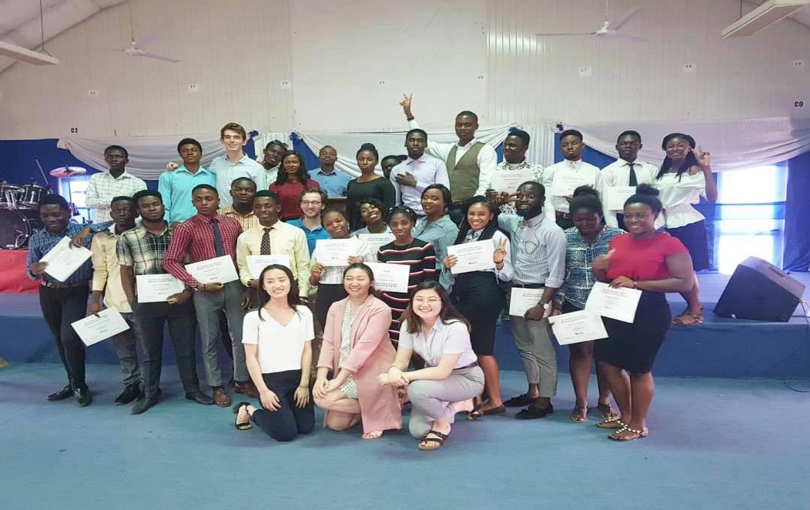 We are currently fundraising to continue to provide international travel scholarships for African students, allowing past participants of the Business Decision Making with Cases course to come to Ivey on an exchange for one semester. This exchange has been an integral aspect of the Ubuntu program. If you wish to donate to this cause, it will be directed towards assisting African students defer substantial travel and personal costs to make their exchange experience possible.
Alternatively, we hope to be able to fund further African faculty development through travel bursaries to support two way travel cost recovery to host faculty here at Ivey, or Ivey faculty at partner schools in Africa.
What I learned about myself was that I was a good public speaker, a good decision maker and a good leader.  I also learned that I wasn't as shy and quiet as people think I am and I also learned that I am confident and a good team player.

—Fatuma Uwineza
When I discovered I won the scholarship, my heart was filled with joy. My dreams are getting answers. My family, my neighbors and everyone around me was so happy. I managed to go through the complicated visa process and came to Canada. I was very impressed by Ivey. The building, the architecture, infrastructure, class room and management was too good to be true. I love the faculty at Ivey. They are so welcoming and helpful. The students were so amazing. I learned a lot from both faculty and students. The 3 month Ivey education filled me with knowledge my whole degree program could not at my school. I am so grateful to be part of the Ivey experience.

—Saata Abraham
All this has given me the confidence that I really needed.  This year has started on a very high note and am determined to keep it up there.  I have taken some of the most interesting courses; most of which I could have never had the chance to take at home. The idea is, simple by developing myself, by ensuring that I am my best, only then can I be the leader I am meant to be.

—Esther Njoroge
We would like to thank the Charles and Rita Field Marsham Foundation for sponsoring International Travel Awards from 2014-2018 for African students.