To finish up our first week in Kenya, JKUAT took all of us and our students on a field trip to both the Menengai Crater and the Menengai Cave! It was an amazing experience, allowing us to see more of the natural beauty of Kenya. The crater itself spanned 12x8km with luscious greenery stretching the entire area. The cave is also a phenomenal creation of nature, with the opening of the cave being the shape of Africa. It serves as a sacred place for people to pray and receive guidance on their faith. The trip was a special way to bond with the students, while also appreciating Kenya in all of its beauty.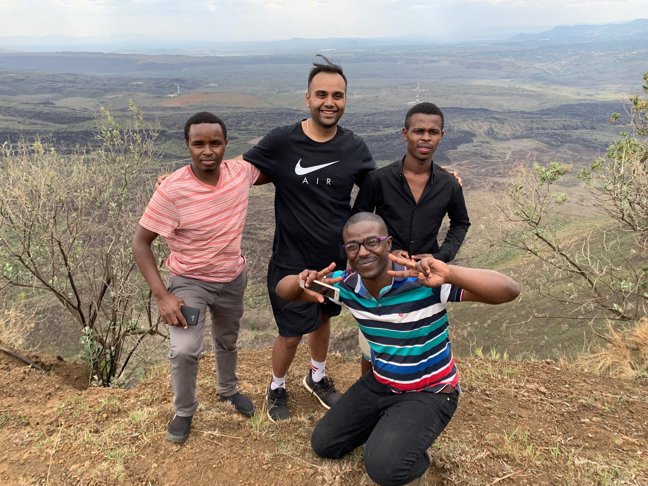 Over the weekend, we paid a visit to Ol Pejeta Conservancy - a not-for-profit wildlife conservancy. There, we completed our very first safari game drives ever in Sub-Saharan Africa! We saw four out of the five "Big Five" animals of Africa: rhinos, elephants, buffalos, one lioness, and only missing out on seeing the leopard. After our game drive, we visited the Sweetwaters Chimpanzee Sanctuary which symbolized a partnership between the Kenyan Wildlife Service and the Jane Goodall Institute. From our tour, we saw 8 out of the 37 chimpanzees of which the rest were roaming the 200 acres of land. The weekend was my personal favourite as it reminded me of the beauty of wildlife and how much we take the environment and all the species that live within it for granted.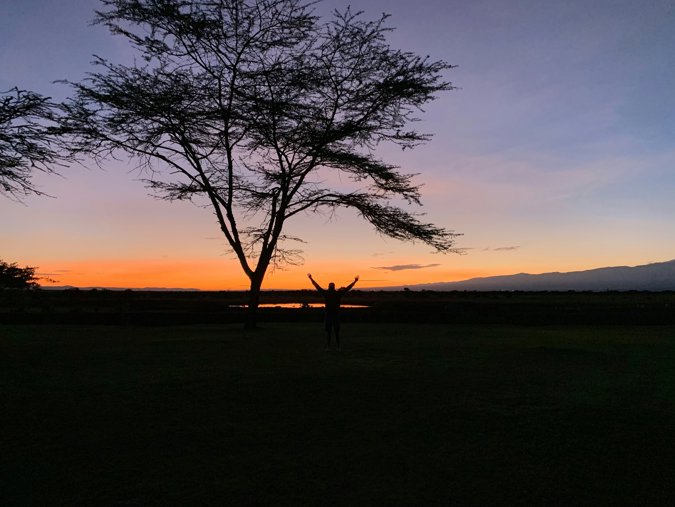 The following Monday, we started our second week in Kenya, but our first week of teaching!  Even though the students had just written their university exams a week prior, with most students not having arrived back to campus, we still had successful attendance with over 30 students showing up to the first class! It was a new experience for all of us, being the professor after being the student for so long. On Wednesday we even ran a Resume Workshop with over 40 students present. The workshop helped students structure their Resumes and CV's and gave them ideas on how to document their content. All of our students showed extremely positive feedback after the workshop, giving us more ideas about other events that we could run in the upcoming weeks.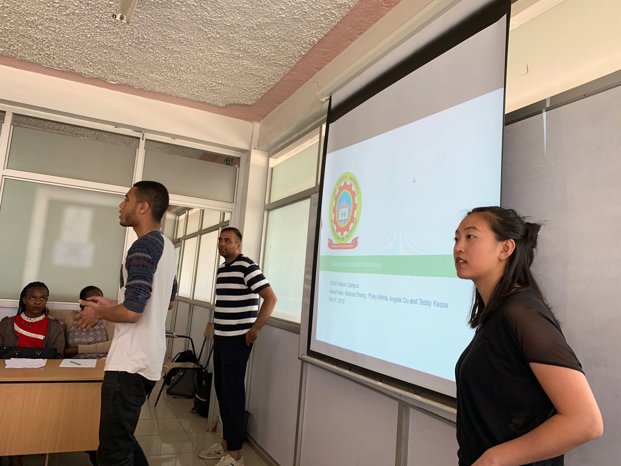 To end off the fantastic week, we went to Lord Egerton's Castle as a class. There, we learnt that Lord Egerton spent 16 years building that very castle in Kenya for a lady he loved from the UK. However, when she arrived in Kenya and saw the castle, she said that it was not impressive enough and rejected him. Ever since, he banned women for a 5km radius, only inviting men to his parties from then on. The architecture was fascinating, accompanied with really interesting discussions of love and dedication with the students. Afterwards, we played soccer and rugby together, talked and bonded with everyone and had an overall amazing time.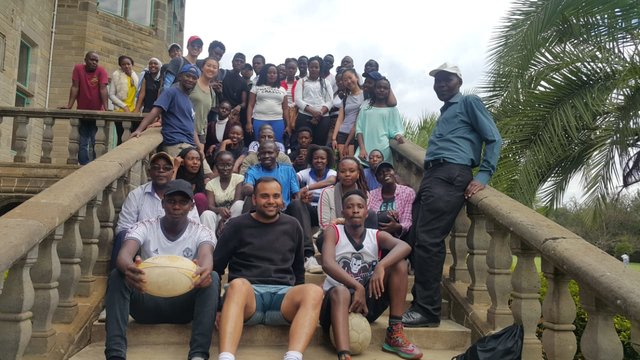 Our first week has been amazing but we are even more excited for what's to come.