We've arrived in Mwanza after a 24+ hour journey, slightly delirious and overwhelmingly excited for the transition into Tanzanian life. We were met at the one-room Mwanza Regional Airport by two students - Hamis and Edward (two student leaders within SAUT's renowned Tourism Department and our designated SAUT "welcome wagon") waving a giant Canadian flag. As we drove from the airport to the campus (Malimbe), each of us sat in awe as we observed the foreign landscapes unfold before us. We saw streets littered with small businesses, roads filled with motorcycles and vans recklessly navigating the crowded roads, and lush greenery set against huge outcroppings of rocks (Mwanza is known as Rock City, after all!). As we settled into our hostel a short distance from campus, we were able to get some much needed rest and adjust to the massive time zone difference before being immersed in the vibrant university campus.
The campus was a short dala dala ride from downtown, which is form of public transit consisting of a multitude of 20 person vans (made for about 10 people, but carries about 30!). They are privately owned but charge a government mandated price of 400 Tanzanian shillings (that's 23 cents folks!). Once we arrived, we were warmly greeted by a group of tourism students who showed us around campus and explained the ways of student life, both on campus and in Tanzania. The campus was beautiful: clusters of lecture halls and administrative buildings set in lush green forests on the shores of Lake Victoria (nziwa Nyanza), one of the African great lakes.
We spent most of the week adjusting to our new schedule and promoting the course to students across the university. Ivey's strong, 6-year partnership with SAUT generated excellent student awareness of the course, and our presentations were met with great interest. The faculty did an excellent job of accommodating our presentation into the lectures, and we spoke to students across all years and faculties at the university, from seminars of 30 third year students to first year lectures of over 1000. This course was met with an overwhelmingly positive response: over 1000 students signed up, and 400+ third year students expressed interest in partaking. It was a little nerve wracking thinking about how three HBA students were going to deliver such a large course, but we were able to take all the third year business students that had registered (about 250 students!) and were excited for the challenge.
The changes in daily life were also interesting to experience, and for the most part highly entertaining. We learned to do laundry by hand, (tried to) barter at the market, mastered public transit, and started practicing our Swahili. Our favourite activity was browsing SAUT's small but vibrant market and seeing the abundance of fruits and vegetables for such amazing prices: avocados (parachichi), watermelon (tikitimoje), pineapple (nanasi), mangoes (TBA), and bananas (ndizi) for only a couple hundred shillings! Our Swahili lessons had allowed us to participate in the daily interactions of Mwanzan life: we could buy goods at the market, greet any passersby who wanted to see the wazungo, and catch up with our new friends.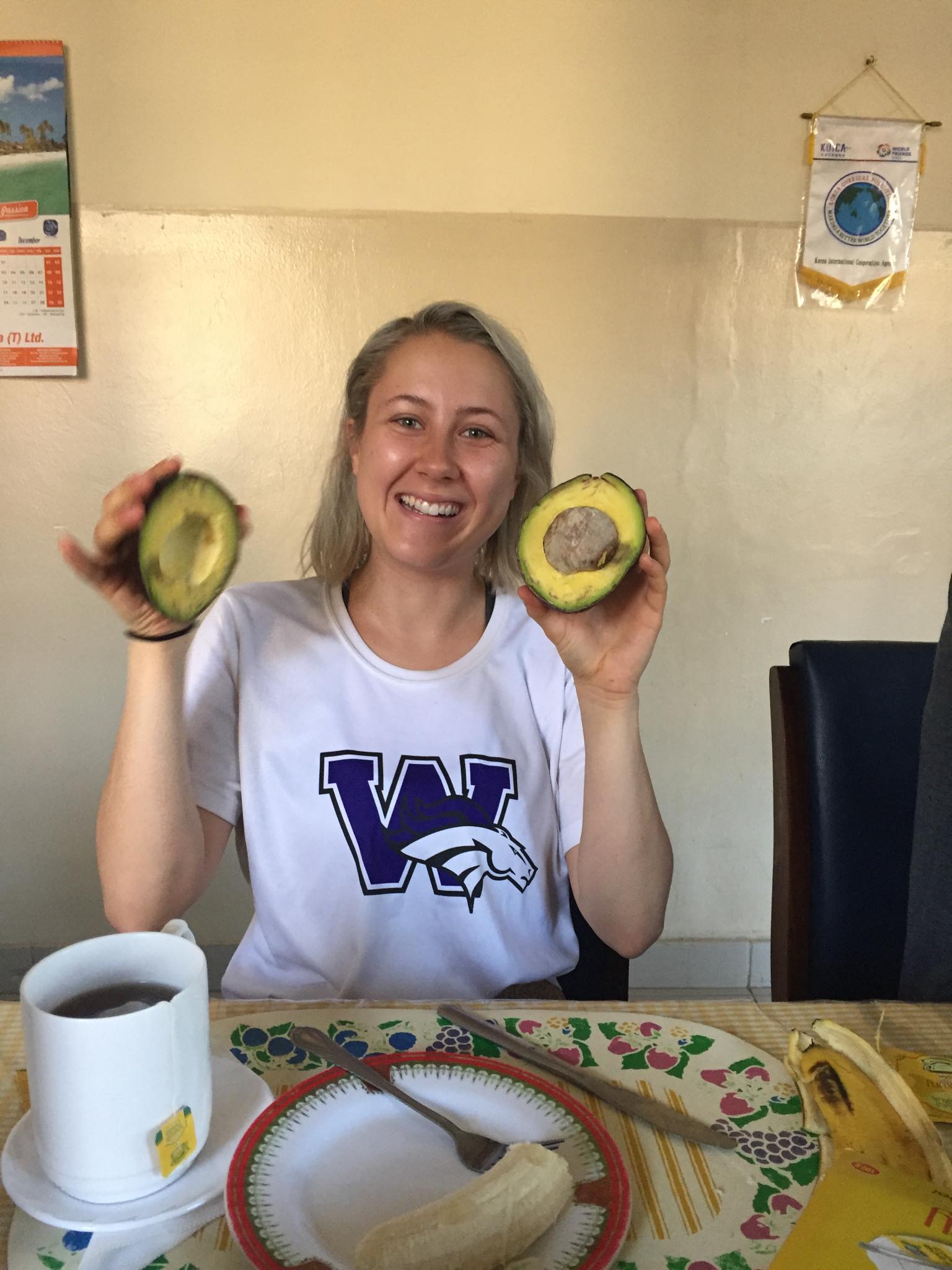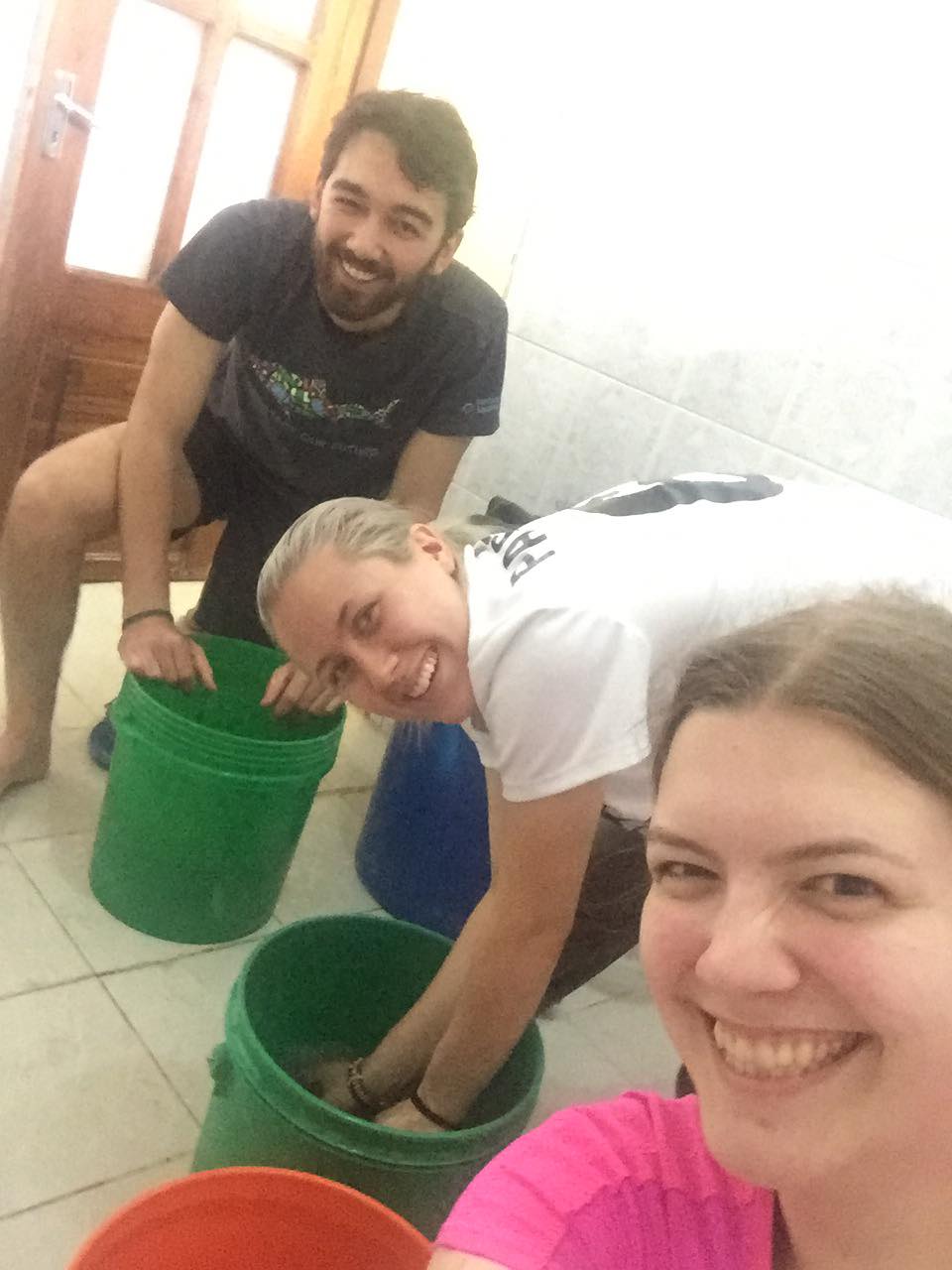 We also saw some amazing sights, courtesy of the tourism students at SAUT, their rich knowledge of the area, and their amazing willingness to share it with us in such a welcoming fashion. We visited the bustling downtown markets, complete with hundreds of vendors brandishing their goods and ululating at potential customers. Other highlights included the beautiful lakefront gardens of Lake Victoria, the Bismarck Rock, East Africa's largest shopping mall (Rock City Mall), and the various beaches that dotted the shoreline.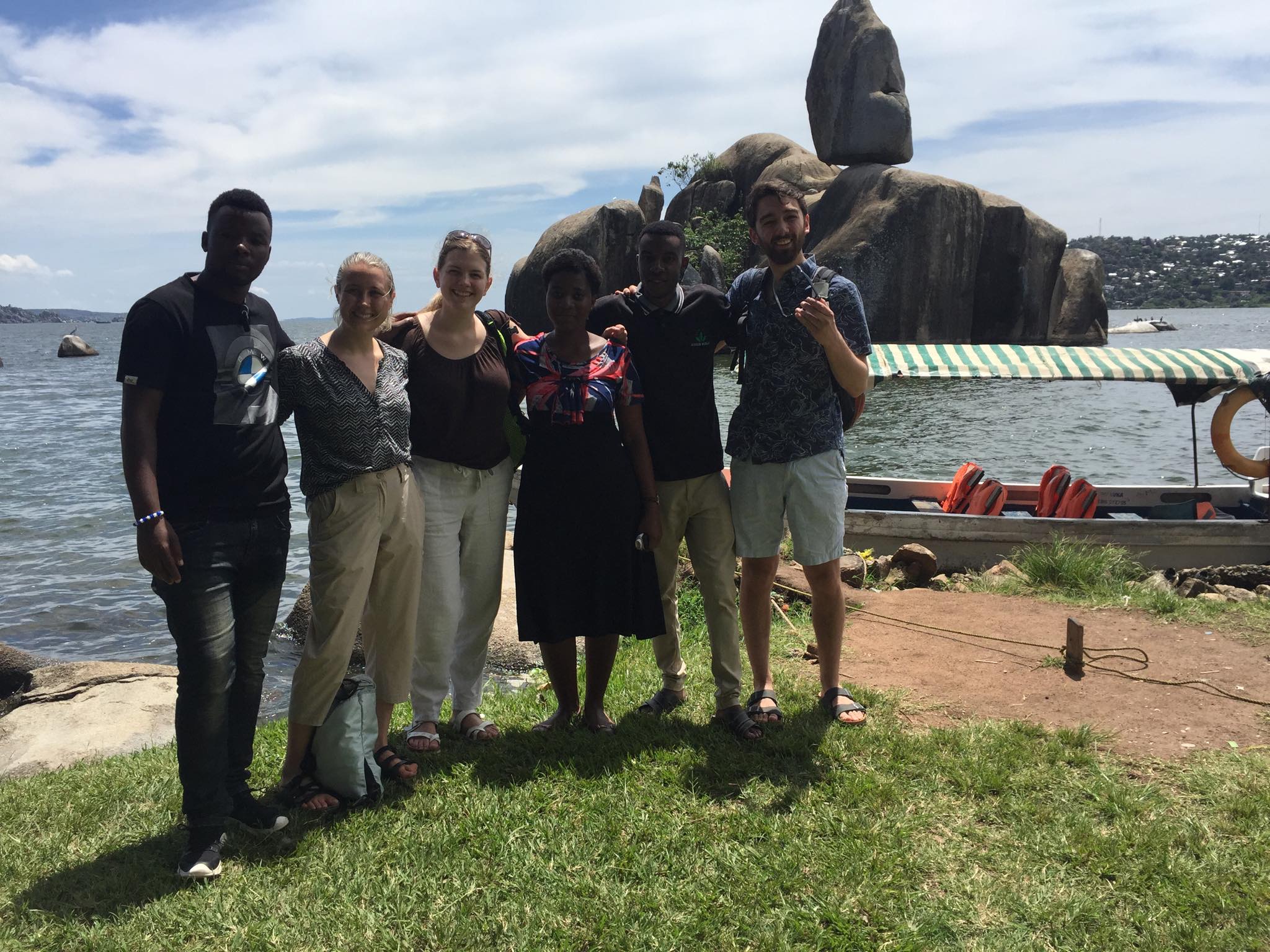 We are excited to begin teaching and hope to see more of the vibrant city centre and some of Tanzania's famed natural landscapes!
-Avery, Sarah, and Tarquin